In conversation - Sanjay Jadhav, Vice President, Head of International Operations, Mahindra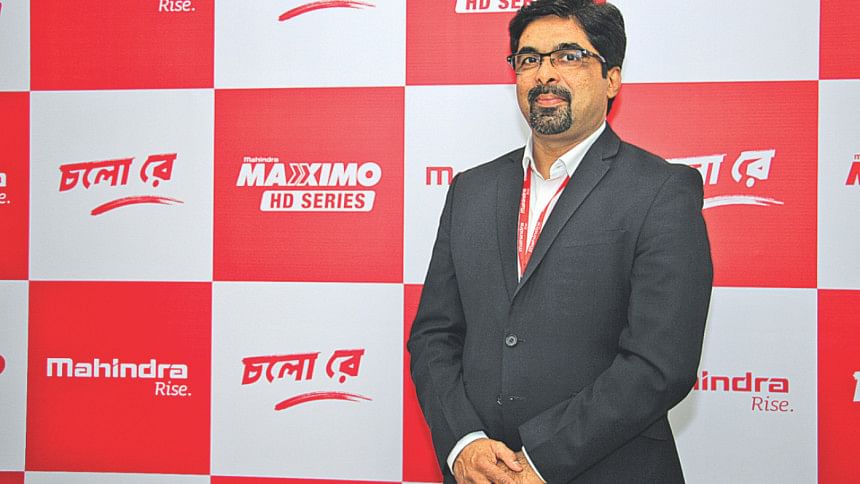 Mahindra, global manufacturer of commercial, consumer and farming vehicles, recently announced Bangladeshi cricketer Mashrafe Mortaza as their brand ambassador. We took the opportunity to have a conversation with Sanjay Jadhav of Mahindra about the brand's operations in Bangladesh.
What are some of the challenges you're facing in the Bangladeshi market?
We look at Bangladesh as a market that has been growing really well over the past decade. There is a lot that can be done jointly in the country, and we do not foresee any major obstacles in achieving mutual benefits for both Bangladesh and India. Mahindra's motto of "Rise" shows our commitment to meeting challenges and rising above them.
What role do you see CKD manufacturing playing inthe growth of local industry?
We are always looking for value addition in any market we operate in. CKD manufacturing creates significant employment, which we compliment with training programs, capacity building and knowledge sharing. The next step is local manufacturing and industrialisation, and encouragement of CKD manufacturing will lead to that. As such, we already have two plants manufacturing commercial vehicles from CKD in Bangladesh.
What qualities does Mashrafe Mortaza have that aligns with Mahindra?
Mashrafe has a similar story to that of Mahindra. His general attitude towards cricket goes well with our brand motto of "Rise", and his personal story of coming from humble beginnings to be a national and international hero is something we can all learn from.