Ford's eye for interior design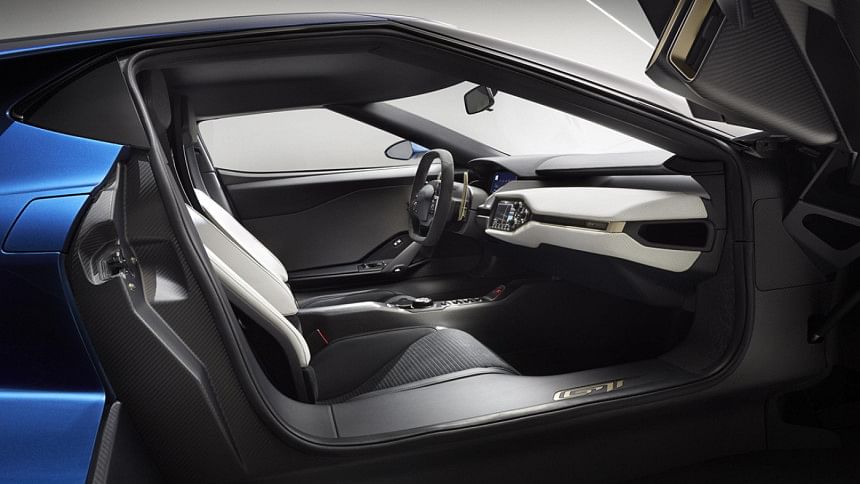 In order to create the perfect cabin, with all of the elements in the optimum place, the company is using brain scans and eye-tacking technology in order to guide the process.
Following the movements of a potential owner's eyes -- where he or she looks first or where their gaze lingers longest -- highlights which areas of an interior are seen first and which parts stand out the most. And, knowing where a person casts their eyes most often will help with the positioning of things such as switches and display panels.
"Vehicle interiors have witnessed one of the biggest evolutions across the history of cars in recent years," said Raj Nair, Ford Motor Company group vice president, Global Product Development. "Not only have we introduced a great deal of useful new technology into our cars and trucks, we consistently are adding better materials, improved design and increased features across the board, from high-end vehicles to entry-level segments."
The use of brain scans will help Ford to understand what sort of emotional impact, if any, an interior makes when seen -- for instance, if certain colors and light resonate or not. This testing could be expanded to explore the feasibility not just of a cabin design but of an exterior design too.
"All of this leads to a focus on design languages that not only convey the right messages, but deliver on an enhanced user experience," says Nair.
Ford is not the first carmaker to turn to biometrics to examine how cars resonate emotionally.
Back in November 2013, Volvo ran an experiment to see if looking at cars elicited a strong emotional response. Using EEG headset, participants were asked to rate a series of images including happy babies and beautiful women as well as pictures of cars.
And, as well as showing a greater emotional response to pictures of cars than to images of children, 75% of male participants in the study also demonstrated more emotion when shown a car considered beautiful than when looking at a woman considered beautiful.
The findings led Dr David Lewis, a UK leader in the neuroscience of consumerism and communications to conclude: "Appreciating an aesthetically pleasing design is an experience which combines understanding and emotions. These are so closely intertwined that it is impossible to distinguish between them. Aesthetic experience involves a unity of sensuous delight, meaningful interpretation, and emotional involvement."
However, what's unique to Ford is that the company is already applying both technologies in order to develop cabin layouts. The new GT supercar, which will go on sale later this year, is the first car to benefit from this approach to interior design -- the layout of switches, the materials used, their colors and textures.
"Over the past few years, we have gained some incredible momentum with our designs," said Moray Callum, Ford Motor Company vice president, Design. "As we move forward, we need to build on and evolve what we have achieved so far to continue to deliver exciting and fresh solutions. The interior design of the Ford GT builds on existing DNA and pushes it forward."