New Ford EXPLORER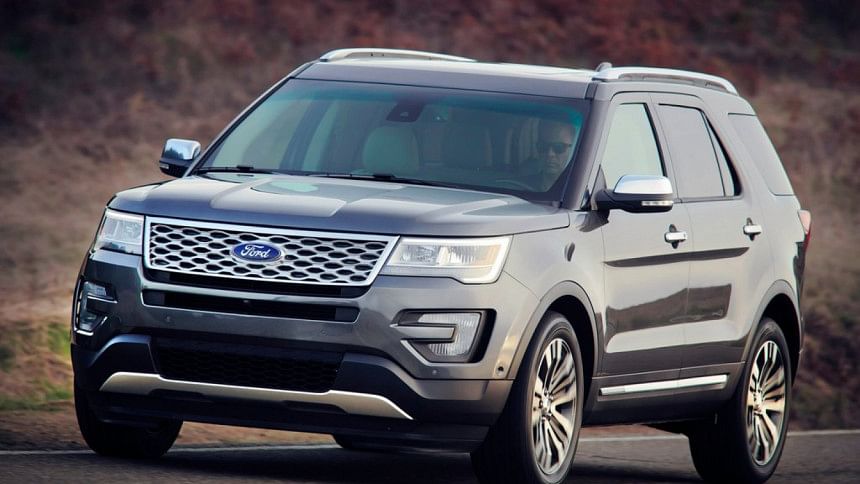 Bangladeshis wont find the Ford Explorer to be that alien, with several late 90's examples seen occasionally around Dhaka. Most are draped in a gaudy shade of gold, the imposing size of the mid-size SUV sticking out like a sore thumb in Dhaka's traffic. Ford has just released a brand new model in North America, and it looks great.
Powered by a 2.3 litre Ecoboost engine and options of a 3.5 litre V6, the Explorer is now more of a mid-size Crossover than a full fledged SUV. It looks like a downsized Range Rover, which is no bad thing, the squarishly handsome face setting the stage for the rest of the car. Steely blue and black suits the shape really well, which says a lot about Ford's ability to design cool looking vehicles that hide their bulk really well.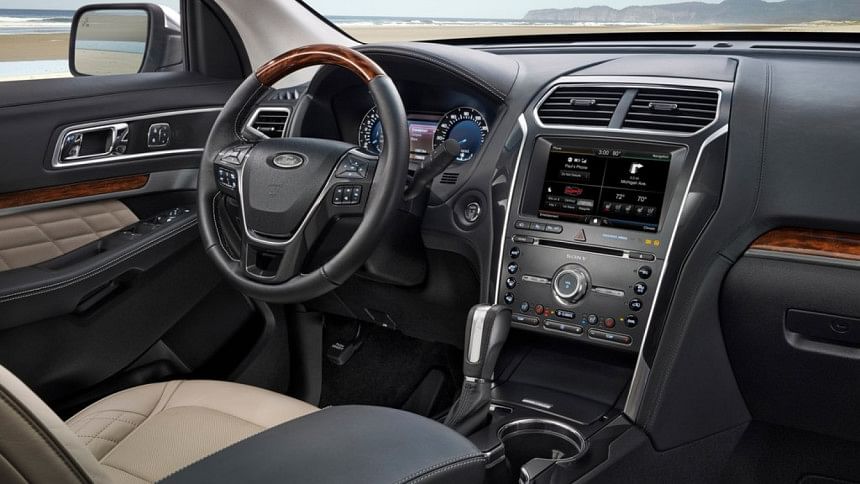 The interior is modern and crisp, featuring minimal wood and aluminum trim and lots and lots of leather. The overall equipment levels are high as well, so it should sit well with almost all Americans obsessed with cupholders.
That's precisely why we want to see it on Dhaka roads. It'd do really well, with relatively small displacement engines and decent spec, it can fill the gap as a flagship slotting in above the Everest and the Escape. Unfortunately, even though the Explorer is intended for international markets, it is unconfirmed that it will have right-hand-drive versions. That is a shame, because the Explorer would have been a brilliant alternative to the SUVs in the market currently, and it is no secret that SUVs sell really well in the local market. It is a prestige issue with SUVs, after all.