Shamsher Mabin Chy held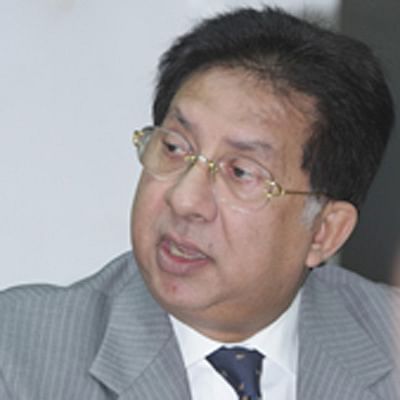 Source: Star file photo
Detectives detained BNP leader Shamsher Mabin Chowdhury as he came out of party chief Khaleda Zia's Gulshan residence after meeting with UK envoy this evening.
Members of the Detective Branch of police picked up the BNP vice-chairman around 7:30pm, reports our correspondent on the sport.  
Talking to The Daily Star on his cell phone around 10 minutes after his detention, Shamsher said he was yet not clear where the detectives were taking him.  
Shamsher and Khaleda's advisers Reaz Rahman and Sabihuddin Ahmed went to the chairperson's residence around 5:00pm to assist her during a meeting with British High Commissioner Robert Gibson.
The UK envoy entered the Gulshan house of Khaleda around 5:25pm and got out around 6:45pm after meeting the chief of the BNP-led 18-party opposition alliance.