'Cricket makes you cry more, laugh less'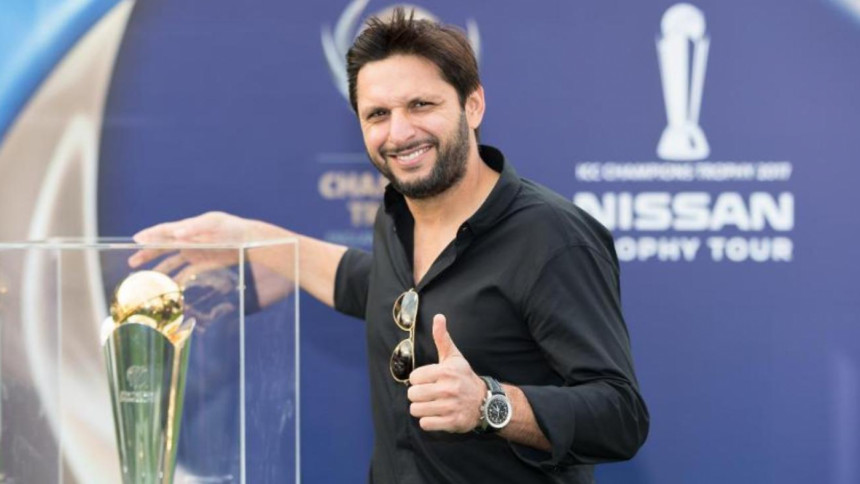 Former Pakistan captain and star all-rounder Shahid Afridi, also known as Boom Boom Afridi, reflected on his career and the future plans after retirement while talking to ICC Cricket 360°.
Afridi said that playing for Pakistan was the most memorable day of his life. "My performance went up and down, and you can expect that from a career that was 20 to 21 years long," he added, reports Dunya News.
The all-rounder said, "Cricket makes you laugh less and cry more, and same was the case with me. I cried, laughed, got emotional, became aggressive, and went through every possible phase."
Shahid Afridi further added that he had not thought to play as long as he did, and he is thankful to Allah for the respect he got from cricket.

"It is just like a dream come true."
Afridi said he also had many dreams and goals, some of them were achieved, some not.
Expressing his views over current skipper and team, he said Sarfraz Ahmed is no doubt an aggressive captain and team need a leader like him, but Pakistan still have to do a lot of hard work.
Shahid talked about his post retirement life and said he doesn't have long-term future plans, and his focus is on his foundation these days which is very important to him.
"Every day is a new day, and every day is beautiful for me."
Shahid Afridi said that after retiring from international cricket, he plays the cricket leagues only for his fans, and wants to work on his foundation side-by-side.