'UNESCO award is recognition for my country'
Prof Dr Samir Saha says
The UNESCO Carlos J Finlay Prize 2017 in Microbiology proves that the scientists in Bangladesh are doing world-class researches in their country, said Professor Dr Samir K Saha, who has been named for the award this year.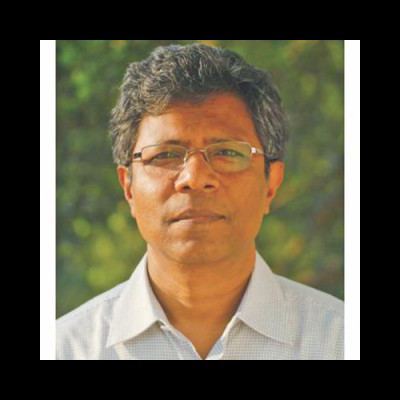 "The award is not only a recognition for my works, but also recognition for my team and my country," Dr Saha, head of the Microbiology Department of Dhaka Shishu Hospital in Bangladesh, told The Daily Star last night.
Read more: UNESCO awards Bangladeshi microbiologist
Dr Saha, also the executive director of the Child Health Research Foundation at the Bangladesh Institute of Child Health, has been announced for UNESCO Carlos J Finlay Prize in Microbiology in 2017 along with Shahida Hasnain, a Pakistani microbiologist.
As a leading researcher in paediatrics, he played a key role in introducing to Bangladesh the vaccines against two bacteria that cause meningitis, which had a direct positive impact on the health of children in the country. He also led research into the resistance to treatment of some pneumococcal diseases.  
This is the first time a Bangladeshi scientist is awarded the prize.
The award was created by UNESCO in 1977 on the initiative of the Government of Cuba, and is given to scientists with research and work that signify an important contribution to the field of microbiology.
The prize will be granted on November 6, 2017 within the framework of the 39th session of the General Conference of UNESCO, which brings together its 195 member states, from October 30 to November 14.