SC scrubs acquital of Mir Nasir, son
SC scrubs acquital of Mir Nasir, son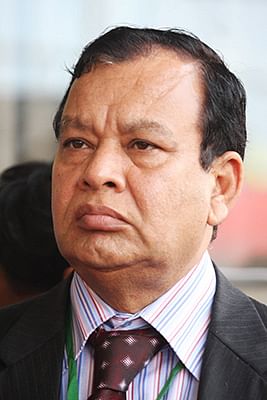 The Supreme Court today scrapped two High Court verdicts that acquitted former state minister Mir Mohammad Nasiruddin and his son Mir Helal Uddin in two separate corruption cases.
A trial court in 2007 had sentenced Nasiruddin to 13 years' imprisonment and Helal to three years' imprisonment in the cases filed by the Anti-Corruption Commission.
The Appellate Division of the SC also asked the HC to hold further hearing and dispose of the appeals filed by Nasiruddin and Helal challenging the lower court judgments against them.
A five-member bench of the Appellate Division headed by Chief Justice Md Muzammel Hossain passed the order after hearing two separate leave-to-appeal petitions by the ACC.
The ground on which the SC passed the order could not be known as its full text was not released yet.
However, the ACC's counsel MA Aziz Khan told The Daily Star that the SC came up with the order after accepting his arguments that the HC verdict was not correct since it did not consider the corruption allegations brought against the duo.
He said it would be learned after the SC releases the full text of its order whether Nasiruddin and Helal will remain on bail in the cases.
While contacted, Helal Uddin said they will remain on bail in the cases, as they had got bail from the HC before it acquitted them in the cases. 
He also said they will move a petition before the Appellate Division to review its today's order.
The HC in August 2010 scrapped jail sentences of Nasiruddin and Helal Uddin in the corruption cases.
On July 4, 2007, a special court sentenced Mir Nasiruddin to 13 years' jail for illegally accumulating wealth worth around Tk 28 crore and concealing the information about it to the ACC and jailed Helal Uddin for three years for aiding his father in protecting the property.