PC defends Bangladeshi salon's
'white supremacy' caption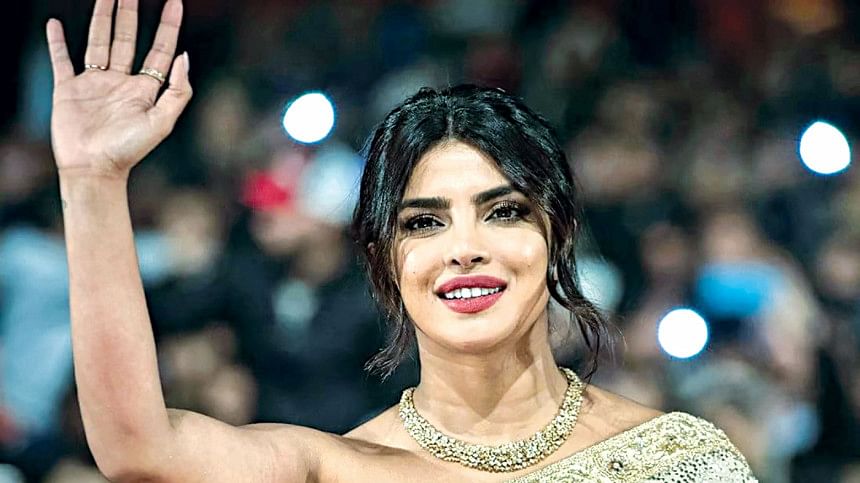 Bollywood escapee Priyanka Chopra Jonas spoke out in support of a Bangladeshi beauty salon that recently attracted the wrong kind of attention for including the words "white supremacy" on a Facebook post.
Chopra Jonas has been on the media trail recently about how disadvantaged she was as an actor in India's film industry, where there is a bias towards the fair-skinned.
"But in Hollywood, everything is so fair, so maybe fair-skinned ain't so bad, or is it?" a confidently confused Chopra Jonas said in an interview. "I recently got equal pay. So, there may be something about this white supremacy stuff."
In a previous interview, she spoke about how actors such as her who were classified as "dusky" were treated in Bollywood.
"I was lightened up in many movies. Through makeup and then blasting lighting. There was a song which I still remember. It was called Chitti Dudh Kudi which means a girl who is as white as milk and I ain't that but I was playing her and I was really lightened up in the movie.
She said fair-skinned female actors stood a better chance of being chosen in India and of doing well while even a star such as her faced discrimination. "If you were darker -- I'm not even that dark -- for darker girls it was: 'Let's lighten you up.'"
Now, she said, she realised that no form of discrimination is right, and that whiteness should be celebrated too.
"Look, I saw the post. A beautiful dusky woman clad in a white sari was showcased in the image. That is why the copy editor wrote 'Be the symbol of white supremacy...'," she said, fuming at the flak it drew.
After the backlash the post received on the internet, the beauty parlour edited the caption and focused on "gorgeous" instead of "white supremacy".
The actor also noted how white supremacy is not a bad thing after all and everything should be looked at in terms of context.
"Listen, while I was discriminated against in India for being dusky, here I am accepted by white people and I am literally known as a brown barbie," Chopra Jonas, who won the Miss India and Miss World pageants in 2000, said.
The white people, she says did many great things such as discover fall is an amazing season and commercialised pumpkin spice in everything.
"After popularising many token products from the east such as yoga, we are now working on ensuring turmeric aka haldi also gets its due recognition in the world by making sure we promote it as a health drink," she added.
Asked what that had to do with anything, she said, "Are you done venting? Are you? Good…
"Listen, I have many white friends and many brown friends. But like I said, here in America, a white-dominated country, I live a superior life. So, maybe the caption should have read white superiority instead of supremacy, that's the only change I would have maybe made."
This is a work of fiction, any attempt to think this is a targeted attack on anyone would be unfair