Apple introduces iLid for earphone users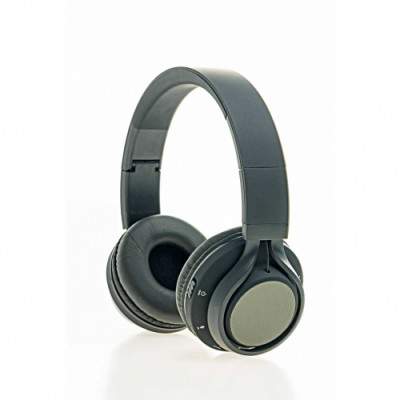 Have you ever poured out your life story to someone for 26 minutes, only to notice that she has been listening to a podcast all that time? 
Have you asked a co-worker an important question, only for that person not to answer and keep staring at the screen? Did you then quit your job out of anger and humiliation over being so summarily ignored? Did you then develop self-esteem issues as the bills kept piling up and you could not find another job?
Conversely, did you just get fired for not implementing that vital change to a presentation that your boss is sure he asked you to implement?
Well, for a measly $450 Apple has the solution for you. Earphones, especially the true wireless ones that the company has made famous are getting smaller every year, and people can no longer notice if someone is just sitting there bobbing their head because they are a little off or whether they are listening to music.
The iLid solves that problem. Looking like almost any other over-ear headphone, the iLid sits comfortably on top of your head. After three years of testing, Apple has perfected the shape of the ear cups, which are massive and therefore can fit even Barack Obama's ears.
"This is a solution unlike any other," said Apple CEO Tim Shook. "It will boost productivity in the workplace by aiding in communication. Since our airpods are so small, and some of the inferior products of inferior competitors are small too, it is hard for others to notice that you may be listening to Apple Music. The iLid is the solution. We kept the price reasonable by making sure that the headphones… ahem… iLids don't actually play music, which would have jacked up the price like the Apple Wheels, which actually roll and therefore cost $700."
Apple is also offering iJack, a wire extension for the iLids for an additional $150 for those who want that retro look.