Opportunities and Challenges to Inclusive Education for Children with Disabilities in Bangladesh
Centre for Disability in Development (CDD) and Liliane Fonds, in association with The Daily Star, organised a roundtable discussion titled "Opportunities and Challenges to Inclusive Education for Children with Disabilities in Bangladesh" on May 25, 2023. Here we publish a summary of the discussion.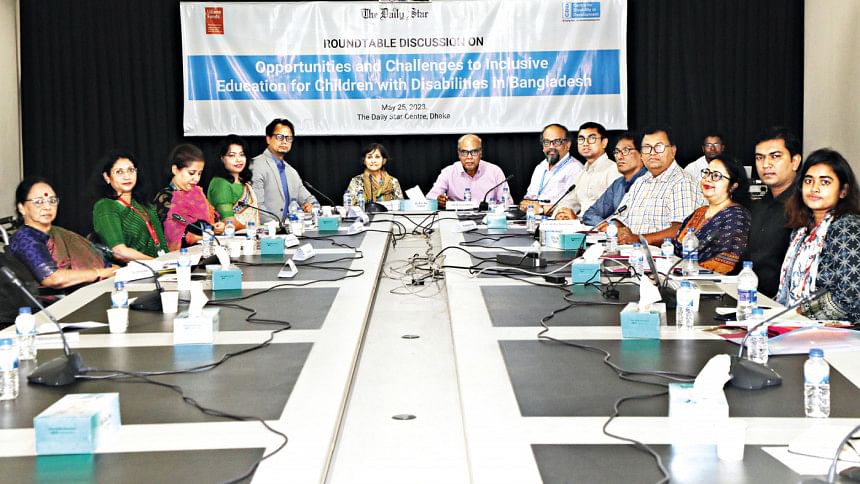 A.H.M Noman Khan, Executive Director, Centre for Disability in Development (CDD)
We find ourselves easily discussing inclusive education now, but just two decades ago, the idea of children with disabilities pursuing studies seemed unimaginable. The concept of inclusive education faced significant resistance, with skepticism surrounding the notion of blind children studying alongside their non-disabled peers in educational settings.
In 2001, I conducted a comprehensive research study as the principal researcher in collaboration with the Ministry of Primary Education and the Department of Primary Education to explore the education of Children with Disabilities. The study revealed that only 4% of children with disabilities were involved in any form of education, leaving the remaining 96% outside the education system. Currently, the enrollment rate has significantly increased with approximately 25% of Children with Disabilities are enrolled in schools.
Nevertheless, challenges persist in this sector. While there was once momentum to include disabled children in the education system, with various organizations organizing seminars and initiatives, the movement has recently dwindled, posing a challenge that needs to be overcome. Moreover, the COVID-19 period further exacerbated the difficulties faced by all students, particularly Children with Disabilities.
I hope this discussion serves as a foundation upon which we can work in the future because inclusive education is imperative for the development of a society.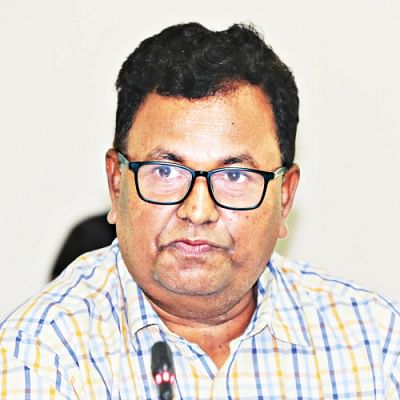 S M Ali Hasnain Fatme, Project Manager, Centre for Disability in Development (CDD)
CDD's child empowerment project encompasses two strategies. The first strategy involves child development, where the focus is on addressing children's impairments, functionality, and self-confidence. The second strategy aims to establish an enabling environment by reducing environmental barriers that hinder the participation of Children with Disabilities. This project targets children and youngsters aged 0-25 with disabilities, along with their family members, residing in 25 sub-districts and 16 districts. These areas were selected based on the high concentration of poverty and disadvantaged populations. CDD is implementing these initiatives in collaboration with its 20 partner organizations.
The initial step involved identifying the under-25 children and young people with disabilities, followed by providing various long-term support systems to facilitate their holistic development. These supports primarily focus on the five components of Community Based Rehabilitation (CBR): health, education, livelihood, social integration, and empowerment.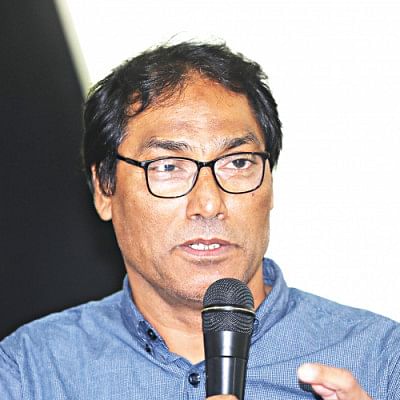 Md. Jahangir Alam, Thematic Expert, Centre for Disability in Development (CDD)
Between 2021 and 2022, the Bangladesh Bureau of Statistics (BBS) conducted a national survey of person with disabilities to count the number of person with disabilities. However, there were limitations in publicizing the survey, resulting in an undercounting of individuals with disabilities. According to the survey report, 2.8 percent of the population are person with disabilities. Disturbingly, the report reveals that only 23.11 percent of Children with Disabilities enrolled in   primary education from 1st grade to 5th grade. At the secondary education level, the completion rate drops to 18.33 percent, indicating a 5 percent dropout rate from primary to secondary education. The situation worsens when it comes to higher studies, with a mere 1.57 percent of Children with Disabilities completing their education after 12th grade. The data also highlights the disparity between male (62%) and female (49%) Children with Disabilities, with females being less benefited. Moreover, rural areas have fewer educational facilities for Children with Disabilities compared to urban areas, with nearly 41 percent of Children with Disabilities having no access to any educational facilities.
Unfortunately, there is a lack of adequate infrastructure and facilities for persons with disabilities. To truly ensure equitable  quality inclusive education, we must enhance our capacity to effectively communicate with student with disabilities, leading to greater benefits for them. Achieving this will ensure that this significant population does not lag behind and can become a valuable workforce, contributing to the development of a digital and smart Bangladesh.
Strengthening special and integrated educational institutions and fully implementing the integrated education approach are crucial steps towards accelerating the progress of inclusive education efforts.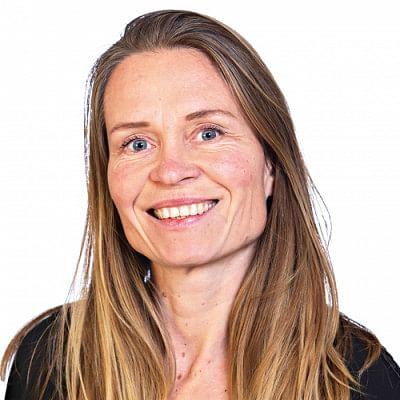 Roos Sprangers, Inclusive Education Advisor, Liliane Foundation (LF)
It is great that worldwide policies are now focusing on inclusive education for all children, but we should not compromise on the quality of education. The Liliane Foundation has found that the most impact can be made by supporting Children with Disabilities from a younger age. The education system should prioritize inclusive and play-based early childhood education, as it has the potential to influence development and support caregivers.
To ensure a strong start in inclusive primary education, it is important that Children with Disabilities receive both rehabilitation and education interventions simultaneously. It is essential to focus on how we can retain the expertise and quality of education professionals during the transition from specialized and integrated education provisions to more inclusive systems. If the focus solely shifts to inclusive education, there is a risk that centers of expertise in special education or integrated education lose their funding and, subsequently, their expertise and care centers way before quality inclusive education is realized for all.
The study "Breaking Down Barriers" conducted by the Liliane Foundation reveals that school leaders who are committed to support, play a crucial role in achieving inclusive quality education. These intrinsically motivated leaders should serve as role models and inspire others to join as a team of committed educators, together with all stakeholders in the community.
Nazmul Bari, Director, CDD
During the COVID-19 pandemic, Children with Disabilities have faced significant challenges in accessing digital platforms and other necessary facilities. It is crucial that we all prepare for such unforeseen risks in the future to prevent further hindrances for them. The dropout rate among Children with Disabilities has been high, and the return to school has not been effectively facilitated. It is imperative to take comprehensive efforts involving persons with disabilities, their families, organizations of persons with disabilities, mainstream education stakeholders, and most importantly the government to ensure effective inclusion and retention of Children with Disabilities in education. We need to ensure specific rehabilitation services and materials for children with disabilities, which are necessary for their inclusion in education. Practical issues such as transportation and the lack of accessible toileting facilities contribute to the dropout problem among Children with Disabilities in schools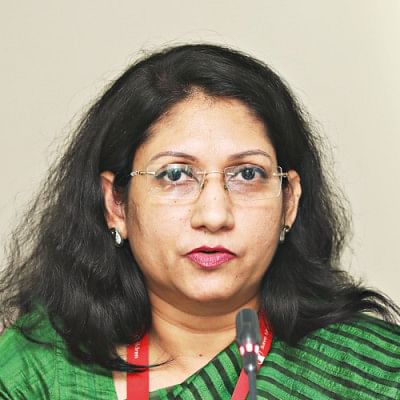 Tahmina Khan Mojlish, Manager-Inclusive Education, Save the Children
Save the Children has implemented an integrated approach encompassing health, economic, and educational perspectives to ensure that Children with Disabilities have access to education opportunities along with healthcare facilities, while also promoting financial stability.
Education for Children with Disabilities is now compulsory and free of cost, offering valuable opportunities for their development. However, the current curriculum, which follows a uniform evaluation system, falls short of achieving the desired standards.
Although ramps have been installed in most government schools, they often lack maintenance or proper connecting roads. Additionally, the lack of access to classrooms on higher floors poses challenges for students, as many schools are reluctant to modify their decisions to accommodate their needs. Toilet facilities also present difficulties for Children with Disabilities, highlighting the need for focused efforts in these areas.
Addressing teacher training is another crucial aspect. While teachers are accepting students with disabilities, they often lack the necessary training to effectively support them. Save the Children has developed guidelines and practical examples for teachers to handle situations involving students with disabilities, aiming to bridge this gap.
Attitudes within the community also pose challenges, as parents may not recognize their child's disabilities, community members may doubt their potential, and peers may lack interest in engaging with them. Save the Children has created games and provided instructions to address these issues, accompanied by short biographical sketches of successful individuals such as Einstein, Rowan Atkinson (known as Mr Bean), Helen Keller, and Frida Kahlo. These efforts have yielded tremendous results in changing perceptions among parents and community members.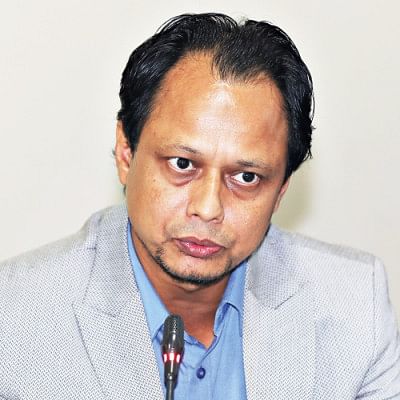 Ahmed Toufiqur Rahman, Deputy Director, Inclusive Citizenship, Friendship Bangladesh
We have been actively engaged in serving the Char areas for an extended period. Upon arrival, we observed a severe lack of infrastructure, limited educational institutions, and a scarcity of teachers for general education. The challenge became even more significant when we sought to provide education for Children with Disabilities. Transporting students from the Char areas to the mainland posed significant difficulties, as many households there earn a daily income of only 40-60 Taka. Although wheelchairs are distributed at the district level, they are not suitable for use in Char areas. Hence, the ongoing challenge lies in ensuring inclusive education reaches these hard-to-reach areas.
In some instances, teachers initially show interest in students with disabilities but gradually lose motivation. It is crucial to change the mindset of parents, the community, and peers. Otherwise, students with disabilities may become frustrated and lose interest in education. There is a misconception that Bangladesh is entirely flat, with all areas sharing the same geographical characteristics, which is incorrect. Additionally, considering the diverse cultures, we encountered language barriers while working in hill areas, highlighting the importance of addressing language issues for inclusive education.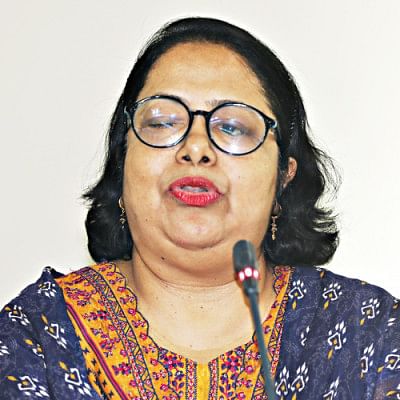 Nasrin Jahan, Founder & Executive Director, Disabled Child Foundation (DCF)
When discussing inclusive education, it is important to acknowledge the current scenario. At the primary education level, the presence of students with disabilities accounts for 23 percent, while in secondary education, it drops to 18 percent, and at the higher secondary level, it remains below two percent. It is worth noting that only individuals with mild disabilities have been able to access these educational opportunities, leaving those with severe disabilities lagging behind, unable to integrate into mainstream education.
While efforts have been made, such as the production of Braille books, there is still a lack of consideration for individuals with visual impairments in terms of providing lessons through images in textbooks. Inclusive education is a gradual process, and although there are laws in place, practical steps need to be taken to ensure its implementation from the grassroots level.
Amrita Rejina Rozario, Country Director, Sightsavers
We have implemented home-based education to ensure that no one is excluded from educational opportunities.
Inclusive education faces a significant challenge in terms of teachers' training. To tackle this issue, we collaborate with the government to provide training to master trainers, ensuring the sustainability of our intervention.
Together with our partners, we have made efforts to incorporate disability inclusiveness into the school-level improvement plan (SLIP). A robust monitoring system should be established to ensure the effective implementation of the SLIP.
At the pre-primary level, it is crucial to provide the necessary materials and services to Children with Disabilities in order to reduce their dropout rate.
Accessibility is a key issue encompassing various factors such as transportation and school infrastructure. To achieve inclusive education for Children with Disabilities, we must prioritize ensuring their accessibility.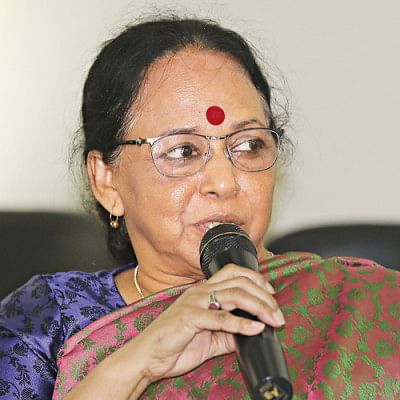 Mohua Paul, Co-Founder and Chairperson, Access Bangladesh Foundation
I want to draw attention to the hardships faced by Shamima, a third-year honors student. Throughout her academic journey, she has endured tremendous suffering due to the lack of accessible infrastructure in educational institutions. I witnessed her mother carrying her to classrooms located on the second or third floor, with no support from the school in addressing this issue. The absence of accessible toilet facilities meant she couldn't even drink water during school hours. Therefore, it is crucial to prioritize accessibility as a means to enhance inclusive education for Children with Disabilities.
Additionally, we must ensure caregiver support for Children with Disabilities, and educational institutions should actively participate in this effort. Changing the mindset of teachers and members of school management committees is also essential to bring about the necessary improvements.
Saeeda Anis Prew, Chief of Party, USAID Shobai Miley Shikhi Project
Inclusive education alone cannot address all the challenges faced by Children with Disabilities. We are now focusing on implementing a universal design for learning that encompasses classrooms, communities, homes, and even government offices. It is important to approach accessibility from a different perspective, considering that each individual has their own unique learning abilities and preferences.
Our project follows a three-pronged approach. Firstly, we work within schools, collaborating with teachers and improving the classroom environment. Secondly, we engage with families and communities through courtyard meetings, particularly involving mothers. Lastly, we aim to enhance government capacity to ensure the delivery of inclusive education.
One significant aspect we are addressing is the lack of data and research, which leaves a gap in our targeting efforts. Through our program, we will collecting vast amounts of information from schools, families, and communities. It is crucial to make evidence-based decisions and fill this data gap.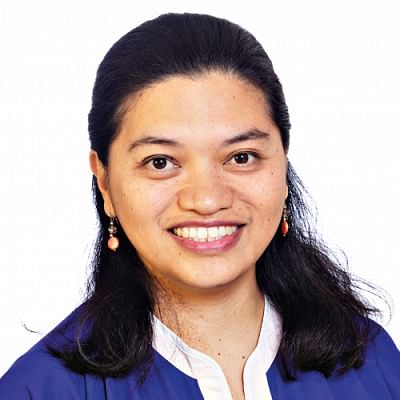 Alodia Santos, Organizational Development Adviser, Liliane Foundation (LF)
I want to highlight three points. One, we see the efforts of the government in terms of moving the needle not just for inclusive education but also for overall inclusive development for Children with Disabilities. More data is also being collected which is important to know where the biggest needs are. Second, in Bangladesh, there is a thriving civil society that is very committed to community development and reaching the most vulnerable children. We are very happy and grateful for the continuous partnership that we have with our strategic partner CDD and also the local partner organizations. Finally, community-based rehabilitation provides a holistic way of moving forward with Children with Disabilities. It puts community actors at the driver's seat and also bridges the gaps between policies and practices.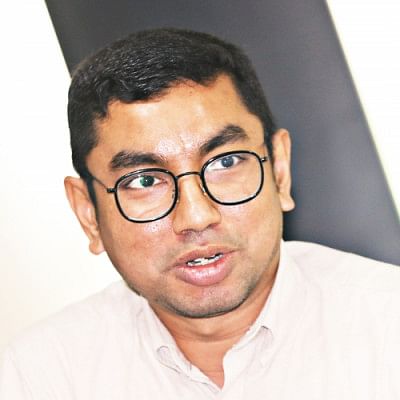 Tanjim Ferdous, In-charge of NGO and Foreign Missions at the Business Development Team, The Daily Star, & Moderator of the session
Recent statistics bring attention to the fact that 2-3% of the total population in Bangladesh have some form of physical disability. There is a shifting perception that this group of individuals with disabilities can contribute to activities that drive the economic force. The term "person with special abilities" is now being embraced, highlighting the notion that every person possesses some form of ability, including those with disabilities. Today's discussion revolves around the effectiveness of the inclusive education system in unlocking and harnessing these potentials through appropriate education and training for Children with Disabilities.
Recommendations
Ensure that physical infrastructure, resources, and services are designed and provided in a way that accommodates the needs of Children with Disabilities.
Collect quality data from schools, families, and communities to better understand the needs and challenges faced by Children with Disabilities, and use this evidence to inform programme design and implementation.
Focus on strengthening government capacity to deliver on the promise of inclusive education.
Conduct awareness campaigns to educate parents, communities, and peers about the importance of inclusive education and the rights of Children with Disabilities.
Strengthen specialised educational institutions.
Provide comprehensive training to teachers in the Char areas to equip them with the skills and knowledge necessary to effectively teach and support students with disabilities.
When designing inclusive education programs for Children with Disabilities, it is essential to recognize and address the distinct geographical, cultural, and linguistic diversity present in various regions of Bangladesh.
Take comprehensive measures to reintegrate students with disabilities who may have dropped out of education due to the recent pandemic.
Improve transportation facilities to ensure easy access for Children with Disabilities to educational centers.
Pay attention to the availability of proper toilet facilities in educational institutions catering to Children with Disabilities
Emphasize the importance of inclusive and play-based early childhood education, as it can significantly influence the development of children with disabilities.
Focus on retaining the expertise and quality of education professionals during the transition from specialized and integrated education provisions to more inclusive systems.