Skills and Employment for Persons with Disabilities
Linking Supply and Demand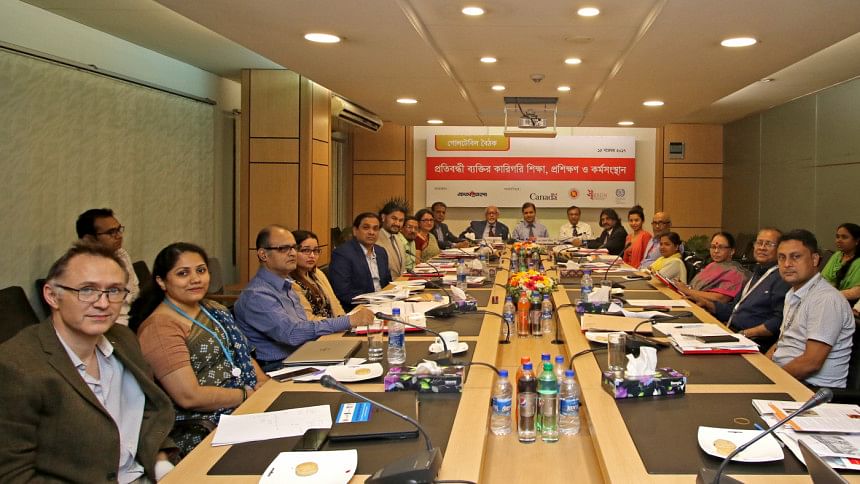 Prothom Alo organized a roundtable titled "Skills and Employment for Persons with Disabilities: Linking Supply and Demand" in collaboration with the International Labour Organization's Canadian funded B-SEP project and Bangladesh Business and Disability Network (BBDN) on November 15, 2017. The International Day for Persons with Disabilities will be observed on December 3. On this occasion we are publishing this special supplement featuring a summary of the discussions held in the roundtable. 
Abdul Quayum, Associate Editor, Prothom Alo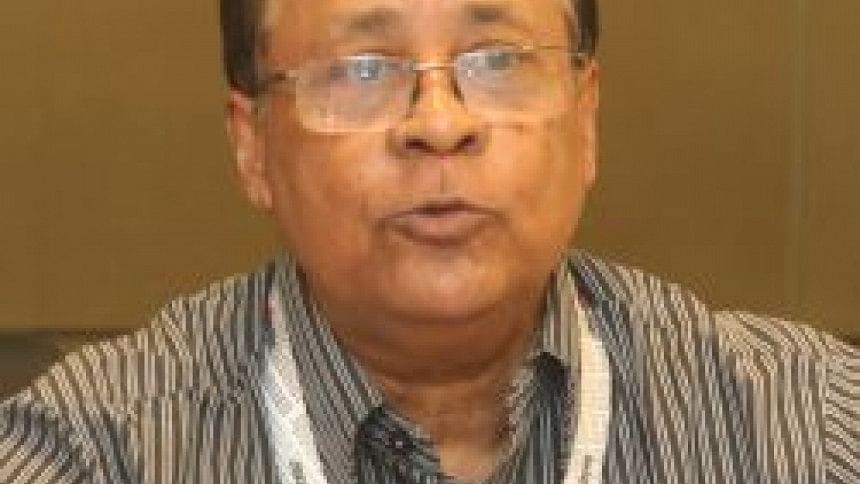 Generally, there is little discussion on the wellbeing of persons with disabilities (PWDs) in our society which usually ignores them. But there are numerous examples that show that if they get the right opportunities they can contribute to society like any other person. In today's roundtable we will learn from the experiences of various stakeholders who have been working with PWDs and discuss how to provide PWDs useful skills so that they can find decent employment opportunities. 
Nasima Akhter, President, National Council for Disabled Women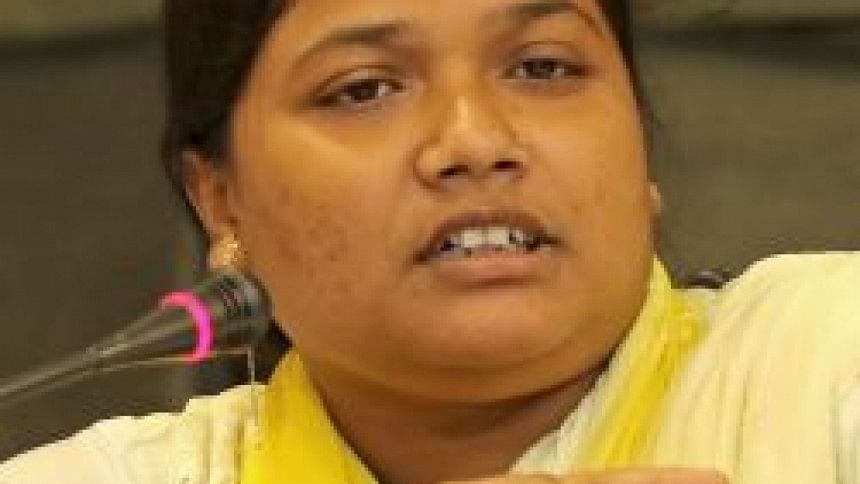 We must appreciate the government for enacting the Rights and Protection of Persons with Disabilities Act. There are specific provisions in the act regarding jobs and education for PWDs. Unfortunately, implementation of this act has been very slow.
It is really difficult to bring PWDs to Dhaka for training since most of them live in rural areas and the transportation system is not disabled-friendly. That's why we should arrange training programmes at the grassroots level.
Among the 17 SDGs, 13 are closely related with disability issues. So to achieve SDG targets we have to bring PWDs in the mainstream and facilitate their access to education and jobs.
There is a clear directive in the Bangladesh National Building Code to make buildings accessible for PWDs. But implementation of this directive has also been very slow.
Last but not the least, the allocation for PWDs is very poor. At the grassroots level PWDs get only Tk 700 which is peanuts. The government should allocate more funds for them.
Mohua Paul, Vice Chairman, Access Bangladesh Foundation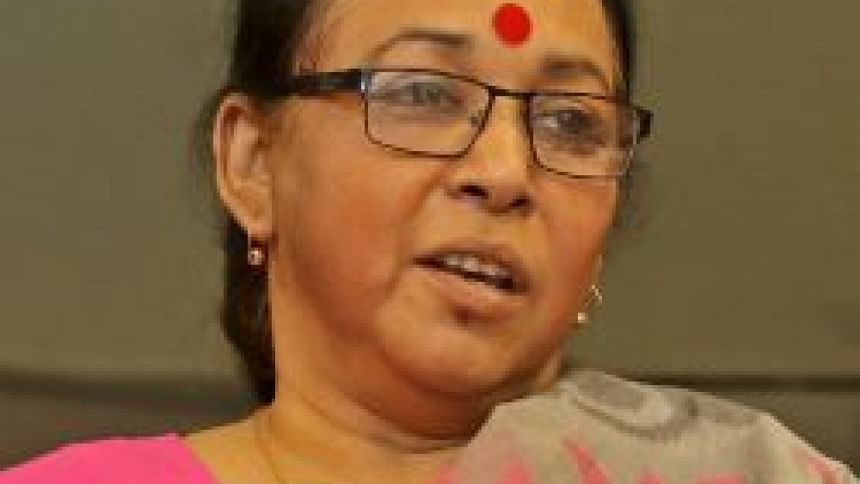 To make TVET institutions disabled-friendly we have to emphasize accessibility. We see beautiful buildings but there are no ramps. As a result, it is very challenging for a PWDs to enter a building. The toilet facilities in these buildings are also not disabled-friendly. If we can provide some accommodation facilities such as comfortable chairs and tables, or provide software for blind people in computer training courses and so on, we can make a big difference. Most importantly, the instructors in the TVET institutes have to undergo an orientation on disability issues.
Besides providing training on various skills, we should also give PWDs orientation on job environment so that they do not face obstacles in the workplace. Training institutions should also maintain regular contact with employers in this regard.
Tahsinah Ahmed, CEO, UCEP Bangladesh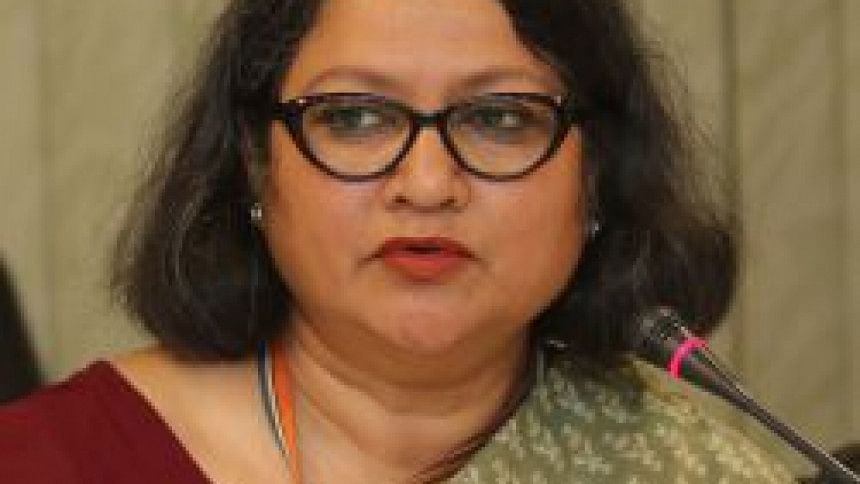 Our public transport system is not disabled-friendly. This is a big hurdle for PWDs. In developed countries the whole transportation system has been modified to create accessibility for PWDs. Our policymakers should also look into this issue seriously.
Many employers have successfully accommodated PWDs. Their experiences need to be disseminated widely so that all the employers become aware about this issue. These institutions can be a role model for other employers. We have created a network of employers who are helping us in updating our training curriculum according to industrial requirements and finding jobs for PWDs. Such collaboration between industry and training institutions needs to be strengthened and widened.
Besides training PWDs on various skills, we need to provide them with psychosocial support to boost their confidence.
Farzana Kashfi, Programme Head, BRAC Skills Development Programme
The informal sector absorbs 85 percent of our workforce. There is a serious lack of accessibility for PWDs in this sector. BRAC is focusing on the informal economy and providing training to PWDs on various skills related to this sector. Their dropout rate is almost zero and rate of retention in jobs is almost a hundred percent. It proves that if we can create a proper platform for PWDs, they can contribute immensely to the country. We need to work at the grassroots level to change perspectives of the family, community and employers to create an inclusive society and workplace.
Syed Abdul Aziz, Principal, Jessore Technical School & College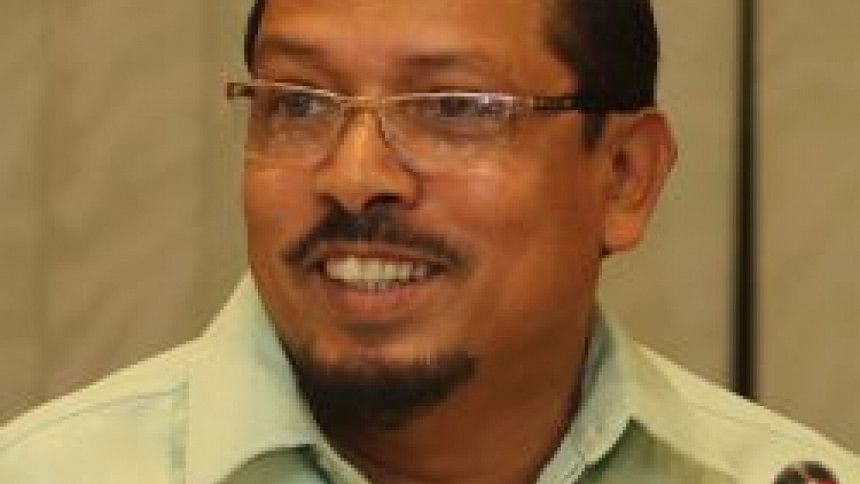 In the training institutes we seriously lack skilled trainers for PWDs. We can reduce this gap by collaborating with Disabled Persons Organizations (DPOs) that have adequate manpower for training PWDs. Therefore we need to form formal linkages between training institutes and DPOs and NGOs working on disability issues. PWDs can also be recruited in the training institutes.
In Thailand I observed that training institutes make special arrangements for showcasing products made by PWDs so that employers can learn about the potential of PWDs. We can also take similar steps in Bangladesh which will hopefully motivate our employers to recruit PWDs.
Many families hide their children with disabilities due to social stigma. This is a great barrier in reaching PWDs. Therefore we should think of taking our counselling programmes up to the family level so that every child with a disability gets the opportunity to grow and explore his or her potential.
Sabbir Nasir, Executive Director, Shwapno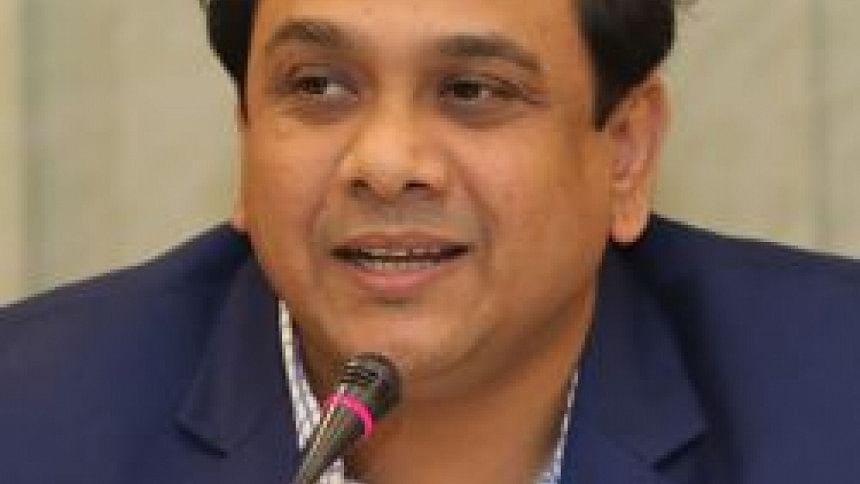 I do not want to use the word 'disabled'. To me they are 'differently abled'. They are gifted people.  Recently, we recruited 18 such people in our organisation. Six of them have already started working and have shown tremendous success. Their performance index is much higher than the average employee of the organisation. We have formulated a provision to keep a quota of 10 percent for differently abled persons. By the end of this year, we will be able to meet this target.
We have held several sessions with our employees about various disability issues to create a conducive work environment for differently abled workers. We have trained ourselves and our employees on sign language to communicate with these people. I don't think it is always necessary to provide monetary benefits such as tax benefits to motivate employers. We need to recognise good initiatives and disseminate the good practices to motivate others. To make retail stores accessible we need to emphasise on disabled-friendly designing of shopping floors. DPOs can help us in matching competencies and finding suitable retail store candidates.
Mizanur Rahman, Joint Secretary and Director (Planning & Development), DTE
We need to create a database of PWDs so that regular contact can be maintained with them. In the database there should be detailed profiles of PWDs so that employers can easily find suitable candidates.
We need to coordinate various interventions by different organizations working on disability issues to avoid repetition.
Students join TVET institutions after passing grade 8. It is the same for students with disabilities. But we need to take care of these students from the beginning so that they continue their education up to enrolment in TVETs. TVET-trained PWDs can also work as a resource person and train other PWDs.
In the new TVET buildings we are ensuring accessibility of PWDs through construction of ramps and disabled-friendly toilets. If we maintain a separate code in the budget for PWDs we can allocate funds which will be used for further improvement in training facilities for PWDs.
David Hasanat, Chairman, Viyellatex Group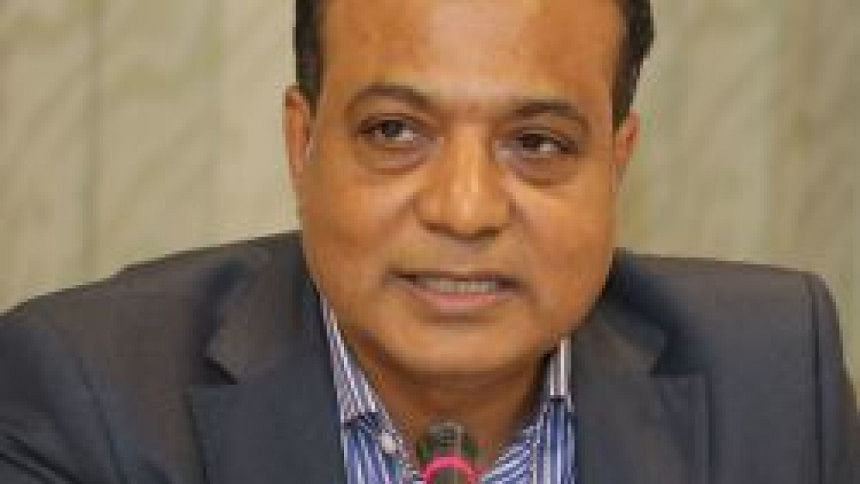 We have already trained and employed more than 100 women with disabilities in the mainstream job sector with the assistance of Center for the Rehabilitation of the Paralysed. We have established a specialised school for PWDs. Like us there are many business organisations that have the ability to do a lot for PWDs. But we need to make them aware about disability issues and how they can contribute to the welfare of PWDs. There are more than 4,000 textile garment factories in Bangladesh. If each company employs 10 persons, 40,000 PWDs can be employed in this sector alone.
Salahuddin Kasem Khan, Co-Chairman, Executive Committee of National Skills Development Council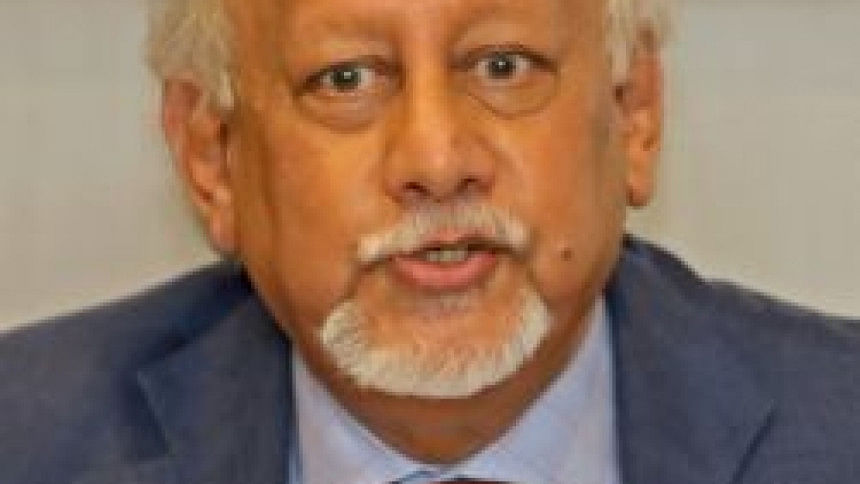 Bangladesh has taken some laudable initiatives to provide skills training to PWDs. We are soon going to have the National Skills Development Act. According to this act, a national skills development authority will be established under the Prime Minister's Office. It will help coordinate the work of 22 ministries that are involved in skills development. Earlier there was only one private sector member in the National Skills Development Council. Now the percentage of private sector is almost 50 percent. So this is a great opportunity to involve the private sector in creating employment for PWDs. Multinational companies also need to be involved in this endeavour. We have to keep in mind that creating job opportunities for PWDs is not charity. It is the constitutional right of every PWD to have a decent job. If we can bring PWDs into the economy as productive members of the workforce, we will be able to achieve double-digit growth. Chittagong Chamber of Commerce has undertaken an initiative to make the port city inclusive for PWDs. Similar initiatives need to be taken by other chambers.
The government has a national human resource development fund. A segment of the fund will go to organizations that are working on disability issues. So we have the policies, funds and institutions and now, it is time for action.
Murteza R Khan, Bangladesh Business & Development Network
The main objective of our network is to generate employment for PWDs. We want to bring all the pro-disability entrepreneurs onto a single platform to share knowledge, good practices and success stories and thus inspire others to make their organizations disability-inclusive. In the network there are also members from DPOs and NGOs who are working on disability issues.
We are going to hold a job fair for PWDs very soon. This is a good example of collaboration between the supply and demand sides. During this process we have worked on the details of profiling and matching competencies of the PWDs so that prospective employers can easily find suitable candidates. This network is also a destination for PWDs because the students who are now undergoing training in TVETs or studying will find employment in the member companies of this network. We are also decentralising the job fair. After the Dhaka job fair, we will gradually reach Chittagong, Sylhet and other areas of the country and hold job fairs there. We are also undertaking research studies on how to make the workplace more disability-inclusive.
Md Jehad Uddin, Joint Commissioner of Taxes, National Board of Revenue
In the Income Tax Ordinance we have legally incorporated the concept of PWDs. They do not need to pay taxes up to Tk 4 lakh taxable income. Corporate organizations can make allowable expense up to Tk 10 lakh for their employees with disabilities while generally the limit of allowable expense for the average employee is Tk 4,75,000. Again corporate organizations can spend up to Tk 25 lakh as medical allowances for employees with disabilities without paying taxes. All these benefits are in alignment with the constitutional pledge of the country. For industries, the investment they make for PWDs is considered as CSR and this is tax-free. If they establish a separate entity for PWDs the whole expenditure of that institution will be exempted from tax. Every year before the budget we hold discussions with stakeholders where you all can participate and make suggestions for making our tax structure more disabled-friendly.
Zawadul Karim Khan, Programme Manager, Swiss Agency for Development Cooperation, Switzerland Embassy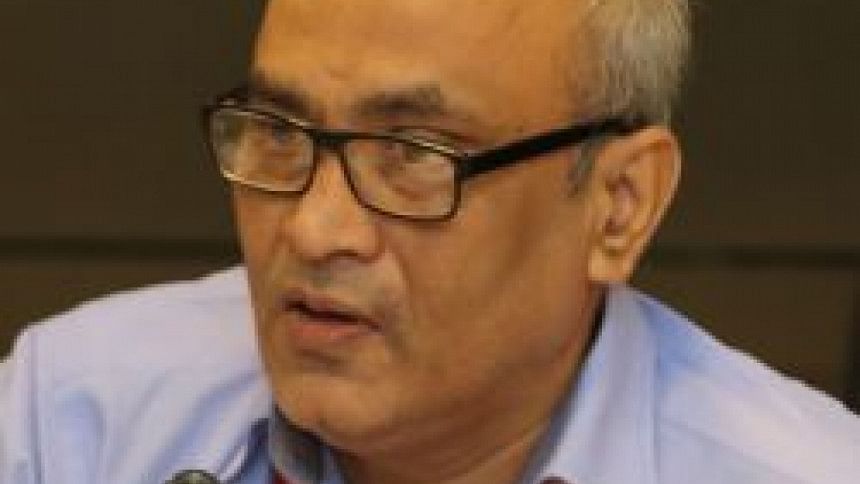 We need to emphasise more on training of PWDs. Under the technical education board, currently the number of students with disabilities is only 300. But this number should be higher since according to National Skills Development Policy there is a five percent quota for PWDs in TVETs. We also need to improve training tools for PWDs. Therefore we should include specialised organizations which work in this regard.
Tania Ferdous, Project Analyst, Asian Development Bank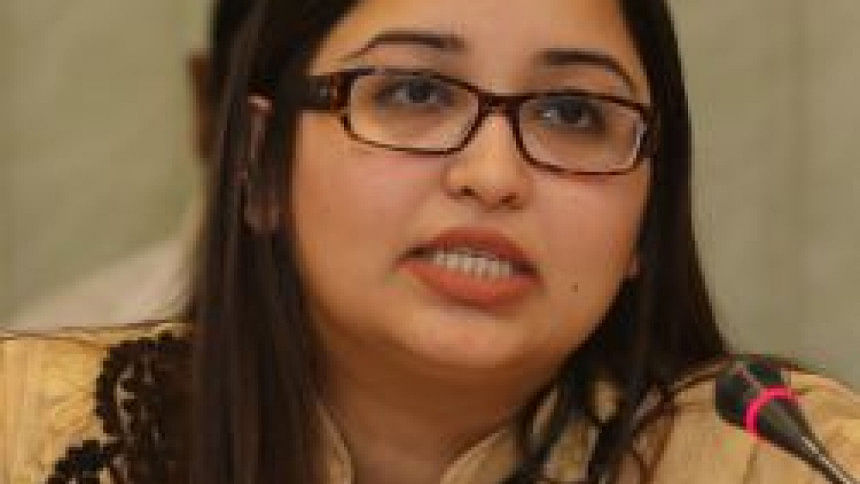 ADB is implementing a project titled 'Skills for Employment' under which we have provided training to 1,60,000 people. Among them only 3 percent are PWDs. We need to increase this number. Their job retention rate is 100 percent.
We need to diversify our training facilities for PWDs. In most cases, we see people with disabilities get training. But for some kinds of PWDs such as the blind, the training system and job facilities are not really available. As a result, a large number of PWDs do not get training facilities. Therefore we need to improve our training schemes to accommodate different kinds of disabled people.
Kishore Kumar Singh, Chief Technical Adviser, Bangladesh Skills for Employment and Productivity Project, ILO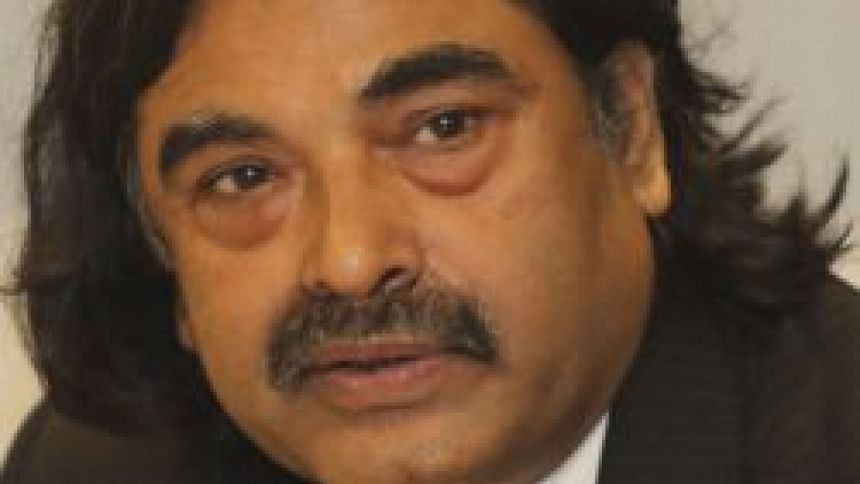 Collaboration, dialogue and action are the three key takeaways from today's discussion. There needs to be a strong collaboration between all the stakeholders to improve the situation of PWDs.
In Bangladesh ten percent of the total population lives with some kind of disability. So it can be assumed that the percentage of PWDs among the youth population is roughly the same. ILO has worked actively in collaboration with many partners to help create a policy environment as well as practical actions to give PWDs access to training and jobs. With respect to the challenges, a big issue is ensuring the 5 percent quota enrolment of PWDs in TVET institutions. There must be better social marketing for skills, particularly inclusive skills while another constraint is that many children with disabilities do not have access to primary and secondary education. How can they get access to TVET institutions? We need to ensure primary and secondary education for children with disabilities.
There also remains a lack of motivation and incentives among employers. We need to make employers aware about the tax benefits of employing PWDs. The rule regarding this incentive is yet to be formulated. We need to raise our voice for the earliest formulation and proper implementation of this rule. There is also a lack of reliable and comparable data on PWDs. And last but not the least, a dedicated budget to make TVET and workplaces disability-inclusive is absent.
While there are many challenges there are also many strong advocates for disability inclusion in Bangladesh. We must highlight the best practices. This requires collaboration and dialogue among champions as well as a forum to highlight their achievements.