Policy Support for Local E-Commerce Industry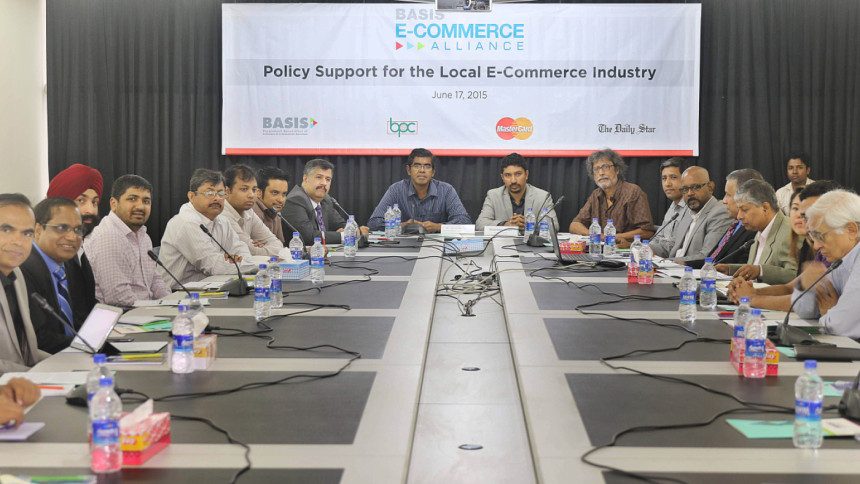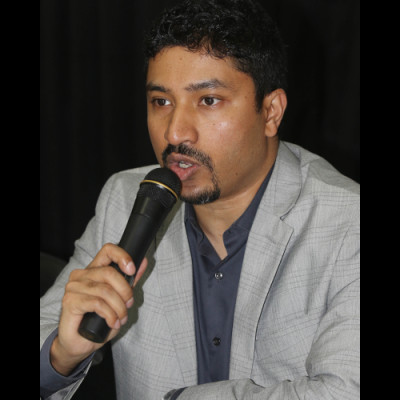 Shameem Ahsan, President, BASIS
E-commerce has started its journey in Bangladesh in 2009. BASIS has played a key role in facilitating this journey. As a result today we have more than 250 e-commerce organisations in Bangladesh. E-commerce and e-payment services are increasingly contributing to the GDP in both developing and developed countries.
However, the e-commerce sector is affected by lack of policy support or wrong policies. There are also talks about a four (4%) percent VAT on the e-commerce industry. As a result, multinational companies that will bring in budgets worth millions will be able to survive. But the young entrepreneurs of the country and first generation businessmen will have to wrap up their businesses. The entire sector will be under the power of multinational and foreign companies.
In order to prevent this, we need to make the government as well as the rest of the country aware about how the VAT will negatively affect the e-commerce industry. 
Fahim Mashroor, Convener, BASIS E-Commerce Alliance and CEO, BDjobs.com (Keynote presentation)
The e-commerce industry has grown to be an industry. The current market size, in mainly the product space, is approximately Tk 100 crore, annually, according to our estimates.
In the last two years, we've noticed large investments of foreign players. A rough estimate of foreign investments in the e-commerce industry would be $ 50 million in Bangladesh. Compared to that, only one-tenth of that amount is invested by local investors. They face problems on two ends. One is from high-end foreign players and the other is from informal, Facebook based stores. In the correct sense, Facebook base trading cannot be called e-commerce as none of it is tractable, there is no possibility of retail payments and there's little scope to ensure customer experience or protection.
We can identify five policy areas that can help develop the sector. The first is financial transactions, which is a very important part of e-commerce, as online payment has to be integrated. Secondly, we need to look at supportive tax regimes. Thirdly, we need to focus on foreign exchange and international payments. Fourth, we need to take a look at market competition. And last but not the least, we should concentrate on investment and venture funding.
E-commerce businesses have to pay three to four percent on online payments to the financial intermediary, thus delivery cost rounds up to almost 10 percent of the total transaction. A four percent VAT will make it even more difficult for e-commerce businesses to compete with physical stores.  All types of services and payment methods have to be digital. Online purchase has become a phenomenon, they will buy the products but they will choose the informal method; that is the cash based system. This means, it diverts from digital payment methods. 
Creating new customers is the biggest challenge. It is not possible to allocate a large portion of money for advertisement. And it's difficult to pay for Facebook ads. In this regard, we would suggest to involve the mass media with the digital media. There has to be a kind of policy framework to decide to what extent would mobile networking operators be allowed to do business in the e-commerce sector, e-delivery and other kinds of service areas.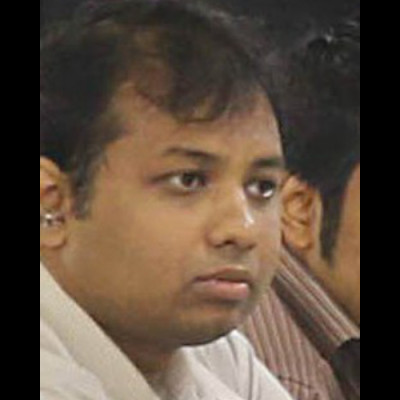 Waseem Alim, Chaldal.com
I started Chaldal.com two years ago and it's been a year since we started receiving foreign investments. We have received emails from our investors saying that the proposed VAT is going to slow our profits and it's going to be difficult to cope with that. In my business, we have a very little margin of profit, which is about fifteen percent. If we spend 8 percent on delivery costs and 3 percent to payment providers and then pay the VAT, we are not left with much margin. According to this new policy, 26.6 percent value addition will be placed on every product which is not true in my case.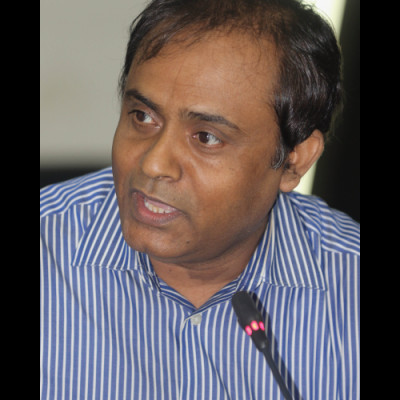 Dr. Rokonuzzaman, Professor, North South University
We have the problem of data scarcity in our country. If we see across Europe, in terms of data delivery, it is around three (3%) percent through mobile platform and the rest 97 percent is delivered through wireline and WiFi infrastructure. On the other hand, in our country, some claim as high as eighty percent (80%), or above, is delivered through mobile platform, which is a significant imbalance between our country and other countries. 
If we adopt a mobile centric delivery, it becomes a problem as it narrows the scope of e-commerce implications. They don't have enough scope to guard their revenue. Net neutrality supports the legal provision to give the authority to operators to set priorities to packets. If Mobile operators come to this service business, there will be a conflict of interest. With respect to the e-commerce scenario of Bangladesh, my likely recommendation would be that mobile operators should not be allowed to prioritise traffic.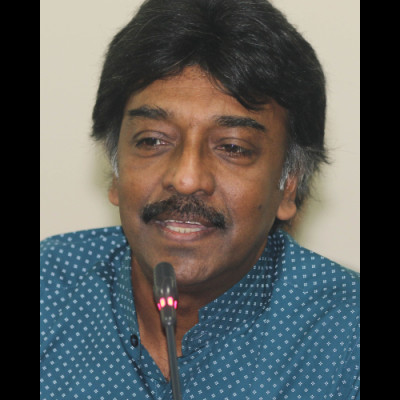 Sayeeful Islam, MD, SSL Wireless
Essentially, we are trying to bring about a fundamental shift in the way people behave in the e-commerce industry. Without fundamental, correct, aligned policy support, the industry cannot grow. Can you imagine an economy that grows to be the second biggest industry in the country without policy support? It can and that too in Bangladesh. The garments industry is the highest foreign exchange earner. The garments industry grew without regulation.  There is a need to develop a framework to ensure the profits of mainly the SMEs of the country.
Mandatory registration of all e-commerce merchants should be made with BASIS, so that we can develop a standardised format to prevent frauds and issues regarding replacement of flawed goods or substandard goods or not what has been advertised.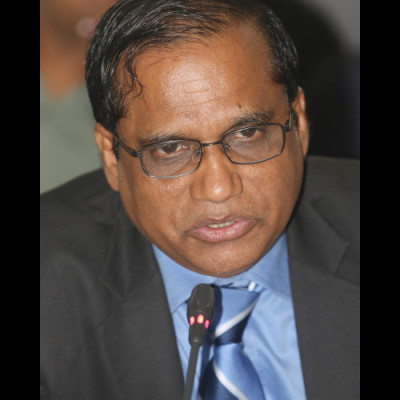 Abul Kashem Mohammad Shirin, Deputy Managing Director, Dutch Bangla Bank 
There are two types of banks associated with e-commerce. Acquiring banks are executing e-commerce payments and issuing banks are the ones that issue cards. Only two acquiring banks are in operation in Bangladesh at the moment – Dutch Bangla Bank and BRAC Bank while almost 35 banks are working as issuing banks.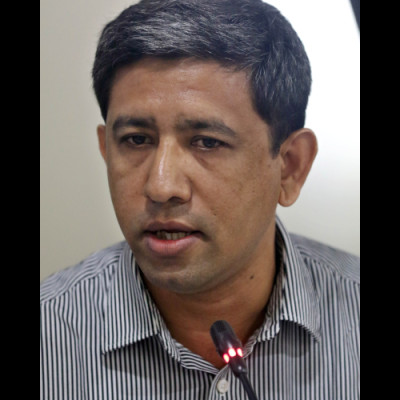 Khondokar Ali Kamran Al Zahid, Deputy Director, Payments Systems Department, Bangladesh Bank
We can solve the difference between earnings of the people in villages and those selling their products in cities through e-commerce. For that we need to solve the main challenge of logistics support. We have over 10,000 branches of post-offices in the country but they are not active. If we could take the services of post offices or other alternative services to villages and Upazilas, then an entrepreneur living in the village can easily sell his products to a consumer in the city.
Moreover, there is a need for investment and policy incentives. E-commerce is an efficient system rather than the traditional system.  Instead of investing millions into opening a shop, a business can be launched with a minimum amount. Instead of applying VAT, we could give tax incentives to e-commerce enterprises.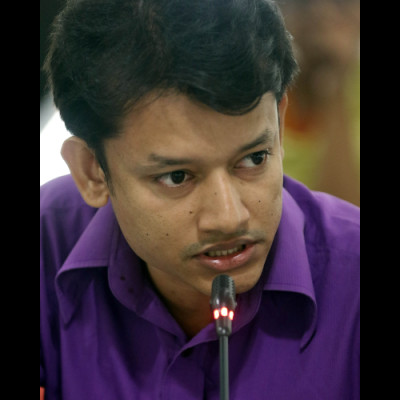 Biplob Ghosh Rahul, Founder and CEO, E-Courier Limited
I launched the venture in 2013 when the e-commerce market was booming. I had planned to launch a business in the e-commerce sector but then saw the challenges concerning logistics. My company is a complete tractable online-based courier service. We are rendering services to major e-commerce companies in Dhaka.
The major challenge that we face is Cash on Delivery (COD) service. Almost 89 percent delivery is done on COD. I actually want to know what should be the policy regarding the payments that we receive through COD, because when purchasing via credit cards, people are ready to give 3 percent and 1 or 1.5 percent through mobile banking or BKash. Why should the same not be applicable for COD? There's no policy for COD. When we take the cash and deposit it in banks, there's an element of risk for us. We are trying to mitigate this risk. I would thus request BASIS Alliance to formulate a policy regarding COD, through which Bangladesh Bank can offer guidelines as to how we can collect payments and other details.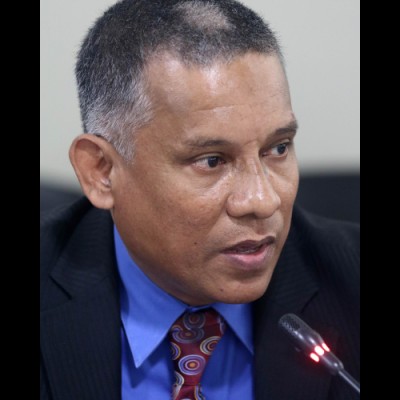 Mohammad Shoaib Chowdhury, Vice President, Dhaka Chamber of Commerce & Industry
I am involved in agro-business and so would like to highlight how agriculture-based business is benefitting from e-commerce. We deal with stakeholders who are situated in far-flung areas. Earlier, trade partners would go to bank to make their DD as a mode of payment, which requires money, time and labour. After making their DDs, they would courier it to their respective parent company. It would take three days for the courier to reach Dhaka. This whole process takes a minimum of six to seven days. Now, our trade partners who are situated in remote areas can send their payments through online and deposit the amount directly to the account of the recipient company.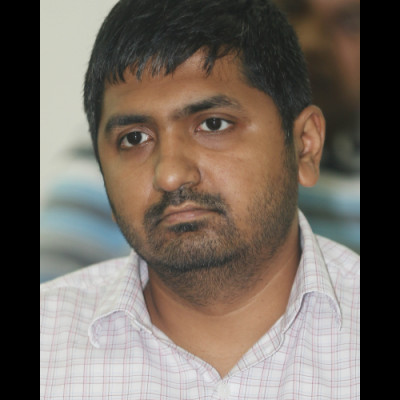 Faiyaz Taher, Start-up activist
Consumer protection and a proper refund programme is very important to build trust. In countries like US, if you are doing credit card transactions, merchants are able to give instant refunds when that was required. Over here, it's still not there; exchange and refund is still practiced here. Large players who come into the market have a lot of money, so they can advertise massively. This can cause a problem for small local enterprises.
Net neutrality is very important as well. Also, we do a lot of investment for small players but we also need foreign players for the next round of funding. The policies will always have to be there to extend support.
Bangladesh's local e-commerce industry can also compete abroad. We are actually one of the largest manufacturing hubs in the world. So opening that potential will also encourage local players to move up the chain and improve the standard of quality.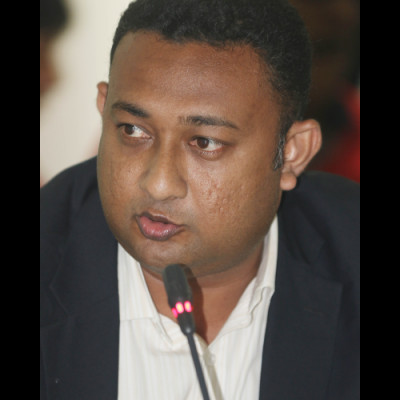 Rasel Hassan, Head of Cards, Eastern Bank
Utility bills are still considered as over-the-counter payments in e-commerce. The government should have some policy regarding card payment. As an acquiring bank, we have some overhead processing costs that we have to share with issuing banks. When we go to government bodies, there is no margin for banks regarding utility bills. So eventually, as acquiring banks, we can't move forward in card payments as it is not possible to pay out of our own pockets. If government utility bills could be shifted to e-commerce then people in rural areas would not have to travel to the main city to pay their bills in the bank. So through this forum, I would request the government to see how utility bills can be brought under e-commerce.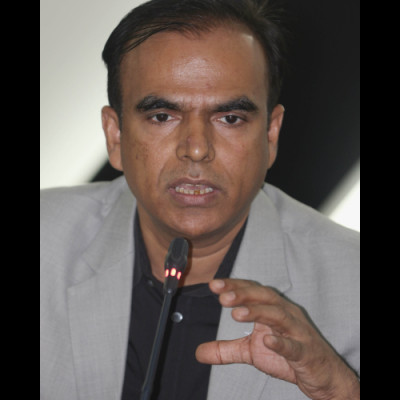 Dr Shahadat Khan, CEO, Progoti Systems (SureCash)
Apart from online payment and cash payment, there is another method through which clients can pay their bills, and that is mobile banking. SureCash works with five banks. We use a specific technology through which any e-commerce site can very easily accept payments. For that they don't need a credit card, owning an electronic wallet will enable him to make payments online. Aside from that, another method that we have patented is offline payment. For example, that you visit a website to make hotel reservations. If the hotel or any other merchant is with SureCash or other mobile commerce platform, then they can text or email you a number or voucher and you can pay an amount equivalent to the voucher to any agent and that amount will be deposited to merchant's bank account. Moreover, if the merchant is integrated with e-commerce, you will get an immediate confirmation.
Md. Shahab Uddin Riadh, Founder, itBazaar24.com
It's a challenge to meet targets for profits every month and in this scenario, a four percent VAT would be disastrous. E-commerce is still not an established industry and we had expected the government to accord us with incentives to grow further.
Merchants play a big role in e-commerce. So a policy for merchant or product management could be formulated. Proper support from merchants is needed to build this industry.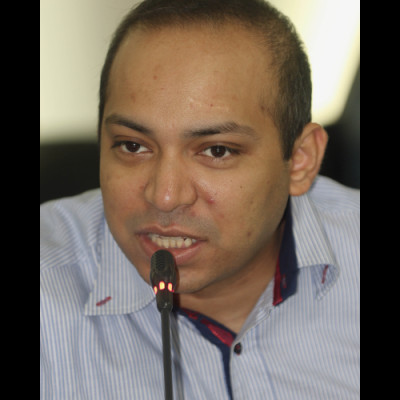 Sami Ahmed, Executive Director, BASIS
The four percent tax is a big threat. If this VAT is passed, we don't know what will happen to local e-commerce businesses. It might be fine for international e-commerce businesses that get funds from abroad. However, we have a meeting with the Finance Minister and can hopefully avert this situation.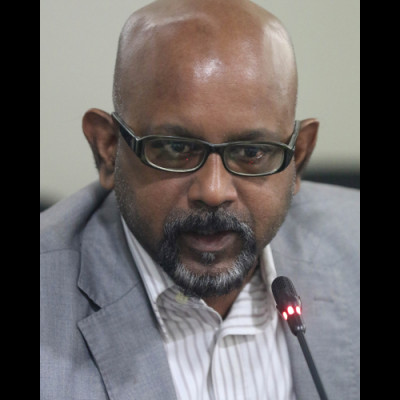 Fida Haq, Shurjomukhi
The implementation of the four percent bank will affect e-commerce because of the big e-market places which are mostly dominated by foreign players in this country. The products that are sold on these e-market places are not sold online. The government is already being deprived of sales tax from here. If the four percent tax is imposed, then more number of buyers and sellers will move to this informal market places. We could make a framework or guideline for e-wallet for merchants and that could be very beneficial.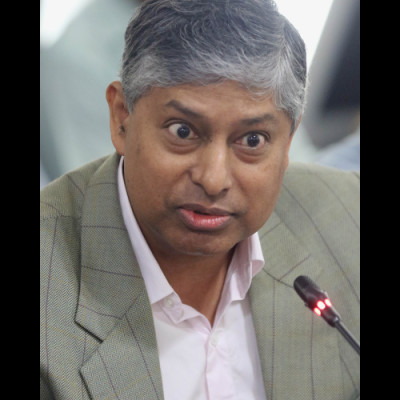 Habibullah Karim, Former President, BASIS
The largest players in the market today are not even registered. So how will the government impose this four percent tax on them? This is a counterproductive measure. BASIS should prevail upon the finance minister and the government to withdraw this immature imposition.
I also expect BASIS to make a list of the 250 e-commerce ventures in Bangladesh through a proper study. That will give us a better picture for policy lobbying. The reason I say this is that although internet payment only started in 2009-2010, e-commerce predates that. E-commerce started in 2001 through munshiji.com that sold books online, however, that went out of business. We should examine the reasons behind that. E-commerce could have flourished in 2001 if proper policy frameworks were in place. Now we need to refocus our energy and see how the e-commerce industry can be promoted in a way that it first helps the consumers.
Amit Ahmed, Digital Strategist, HungryNaki
We offer up to 20 percent discount on usage of cards on our site and this has been formed through very tactical relationships with banks. As a result, we have seen a surge of card payments online. At our end, there are many things to be done apart from setting up policies. There's a huge area for growth.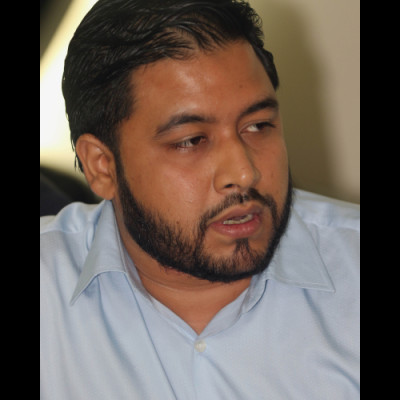 Tausif Ahmad, Co-founder and COO, HungryNaki
About 40 percent of our orders come from mobile devices. Card payments still take place when orders are placed over the web. Such payments don't take place as frequently over mobile devices as bank websites are not responsive.
HungryNaki's direct competition is a foreign company that has a huge marketing budget. That is restricting us. Entry barriers for foreign companies investing in the market could help e-commerce businesses.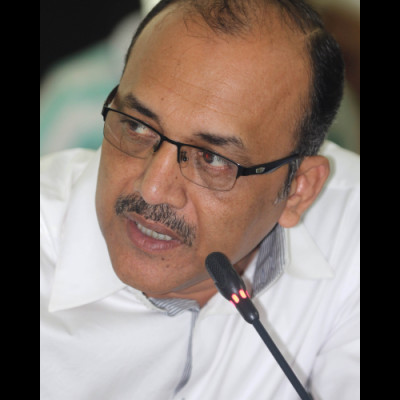 Uttam Kumar Paul, Secretary General, BASIS
The employment opportunity that will be created through the e-commerce industry is massive. Even if higher capital is invested, then it will be difficult to match such employment opportunities. We, at BASIS, still believe that ours and the government's understanding will synchronise.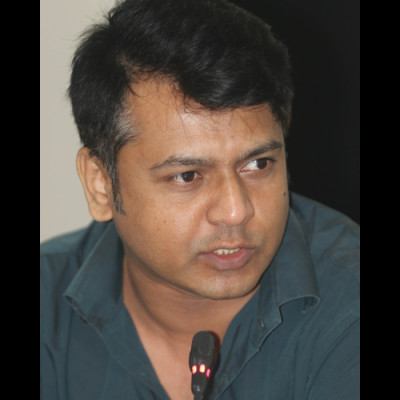 Rashidul Hasan, Vice President, BASIS
I feel this four percent VAT on e-commerce could encourage frauds, especially when Cash on Delivery is involved. We would request the government to withdraw the VAT and hopefully, the Finance Minister will consider this request.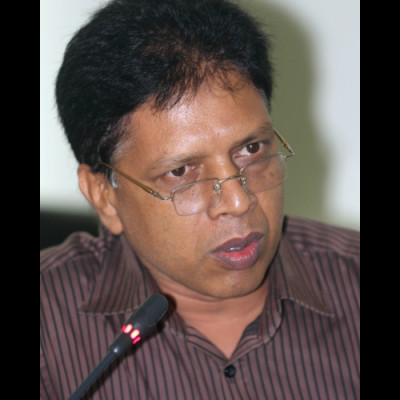 Mohammad Zakir Hossain Chowdhury, Deputy General Manager, Foreign Exchange Policy Department, Bangladesh Bank
The acquiring banks that have been authorised to carry out transactions of the digital media have never approached us with these matters. If they do so, we will talk about a solution and hopefully, will soon be able to resolve the situation.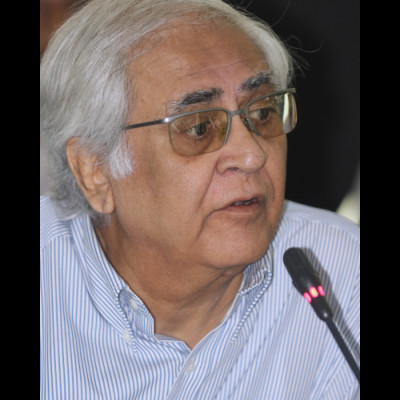 Sarwar Alam, Former President, BASIS
The major threat here is the presence and the entry of international players. We cannot ask the government to stop their entry. But we can put some non-tariff barriers to help our industry from international invasion. We should make a serious and pragmatic policy on this matter and can give it to the government to implement.  Earlier, in China, they put up an invisible barrier by placing many hurdles to do business in the country and that discouraged international companies. But with time, they changed their policy. We can do something like that here in Bangladesh to help local companies to flourish.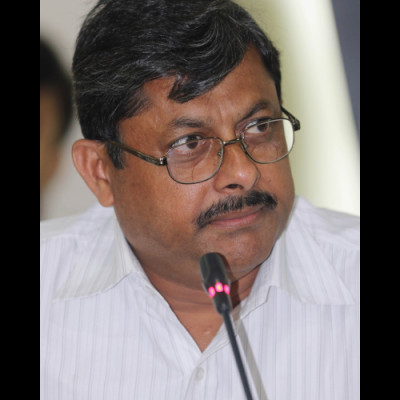 Susanta Saha, Additional Secretary, ICT Division
My question is, if the government gives you 10 percent incentive, will it be a problem for you to give 4 percent tax? I don't think so. One of the recommendations is to be free from the purview of tax till 2024. But the tax issue should be legible for a mature business but not for those entering the market.
The second issue is the international players. When we do policies, we have to look at laws, bylaws and previous experience etc. But in this open world, we cannot seal our doors to international companies. Thus, we have to build our own capacity. I think it is your responsibility to identify those who don't pay taxes.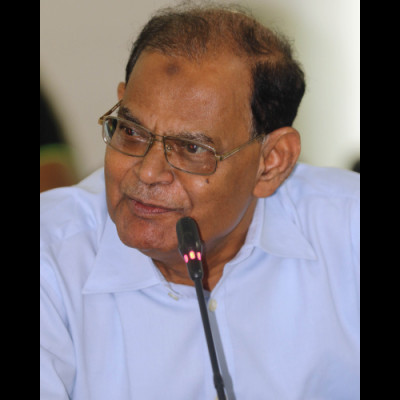 A. Towhid, Former President, BASIS
E-commerce is now at the primary stage. But the stakeholders should work as a joint force to dissolve the barriers that businessmen are facing in the market. Only then will the market grow and the local hubs benefit. But if the government imposes VAT, then the industry will die soon.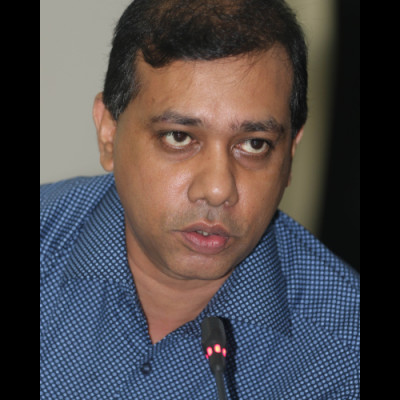 MA Hakim, President, Internet Service Provider Association of Bangladesh
The Bangladesh government is working on unified licensing. But if the big telecom operators do our job, then the business we are doing will be crushed overnight. We request the government to look into this matter. And the government should not do it politically. Most of the businessmen here are young people. When young entrepreneurs are trying to do business with little capital, I don't think that by imposing a four percent tax on e-commerce will help them to grow. I believe e-commerce cannot make its giant footprint without a proper policy.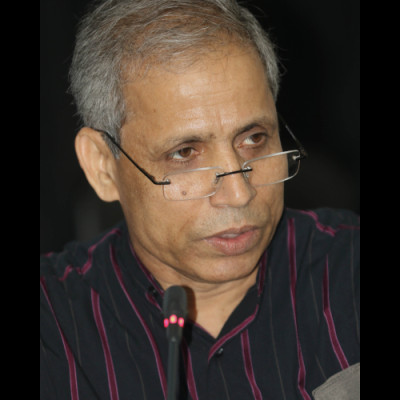 Shafiul Islam Mohiuddin, First Vice President, FBCCI
There are two ways to collect tax. You can help businesses to grow and then collect tax. And the other is you can collect tax by force. This is what is happening right now in Bangladesh. Liberalisation of trade is the spirit of the WTO. We have to protect this sector until it matures. So the policy has to be business friendly. "10 percent incentives and 4 percent Tax" is not just children's play. The businesses in this industry are fighting for their survival. They need government support, not tax barriers. FBCCI would like to request the government to take steps against these kinds of barriers. I hope we will work it out and the government will understand the underlying problem.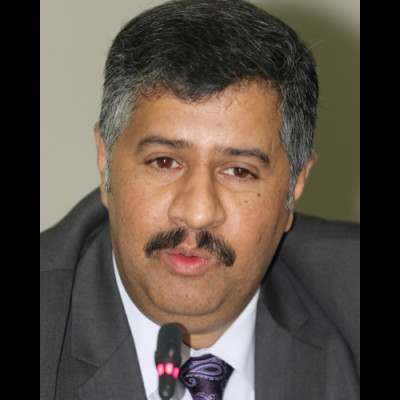 Syed Mohammad Kamal, Country Manager,  MasterCard
Only 5% of all transactions are done through Mastercard and an overall very small amount is done through debit/credit cards. If the proposed tax is implemented then the market will quickly get smaller and smaller, making the investment to improve the market and offer better services not feasible. If e-commerce improves it can lead to a new era of trnasparency for the country and the business scence.