No worker should pay for a job
International Labour Organisation (ILO) in association with The Daily Star organised a roundtable titled 'Employers Pay Model: Lessons Learned from Qatar Pilot for Ensuring Fair Recruitment in Labour Migration Sector' on May 21, 2022. The event was supported by the Government of Switzerland. The programme was moderated by Asif Munier, a national expert on migration and displacement. Here we publish a summary of the discussion.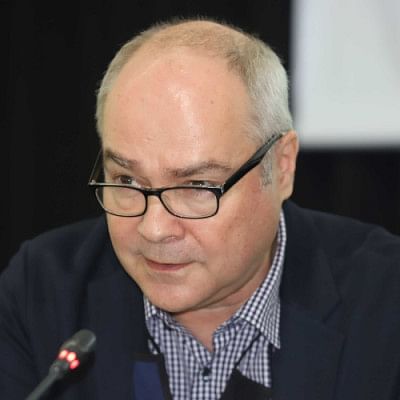 Tuomo Poutiainen, Country Director, ILO Bangladesh
The ILO has been carrying out a specific initiative on fair recruitment since 2014. The Bangladesh government is a part of this initiative. The initiative is centred on some core principles.
First of all, fair recruitment processes should be considered in relation to the international labour standards, labour-related human rights, and the principles of non-discrimination. Secondly, no recruitment fees or related costs should be charged to, or otherwise borne by, workers or jobseekers. We have been focusing on working with industries/employers to promote fair recruitment practices through employers pay model. With such a simple change a lot of existing problems regarding the recruitment of migrant workers could be eliminated.
Thirdly, effective enforcement of laws and regulations is imperative. It is not useful to have laws and regulations if they are not followed.  Not only are the quality of the laws important, but also the quality and the ability of the institutions that are to enforce the laws are also of great importance. Fourthly, there have to be processes of due diligence and access to dispute resolution. If there are problems at any step of the way of the recruitment practices, it is important that there are institutions that are able and capable of addressing those grievances.
Fifth, there has to be a healthy discussion between employers, the workers and the government on what is the right path for fair recruitment.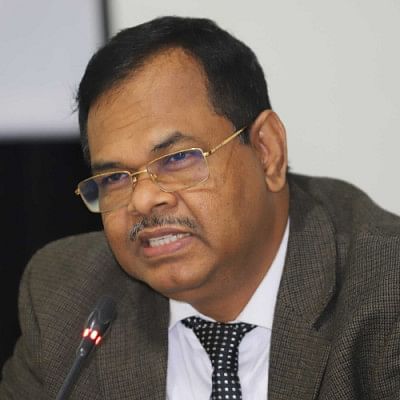 Md. Shahidul Alam NDC, Director General, BMET
In the first ten months of this fiscal year, we have sent more than 800,000 workers, setting a new record for Bangladesh. Several factors contributed to this success: the receiving countries had a good demand; our workers were eager to work abroad; BMET provided various supports all through the process including training and loan facilities, and recruiting agencies maintained due diligence in sending workers abroad. To ease the migration process we are trying to provide smart certificate and other necessary documents online.
Currently, Probashi Kallyan Bank is providing loan facilities to migrant workers. I recommend all other banks and financial institutions introduce small loan products for migrant workers. The aspiring migrant workers can get such collateral-free loans by showing their smart cards and visas.
We should look after every aspect of migrants' life including providing training, sending them abroad, looking after the workers in the host country, taking care of their family in the home country, creating savings facilities and reintegration of the returnee migrants.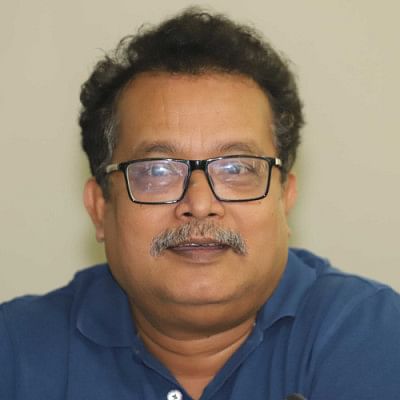 Ananya Raihan, CEO, iSocial
We are happy that 8th five-year plan commits a paradigm shift in the labour migration sector, where fair recruitment is an integral component.
Major unfair practices in the recruitment process include charging recruitment fees to workers, threats and intimidation including verbal and psychological abuse, deception with regards to contracts, working and living conditions, restrictions on freedom of movement, violence against female migrant workers, recruitment below working age and recruitment in hazards conditions. The employers pay model primarily addresses a few of the unfair practices, for others we need fair recruitment principles to be implemented.
Bangladeshi migrant workers pay more to migrate, but receive less wages compared to any other country. The average cost of migration for a worker from Bangladesh is 4903 dollars, and the average income for a Bangladeshi migrant worker is only 272 dollars per month. This figure came from the Cost of Migration Survey (2020). The average time for recovering the migration cost is 17.6 months. The Qatar pilot showed how it is possible to reduce recruitment fees paid by workers to USD 300.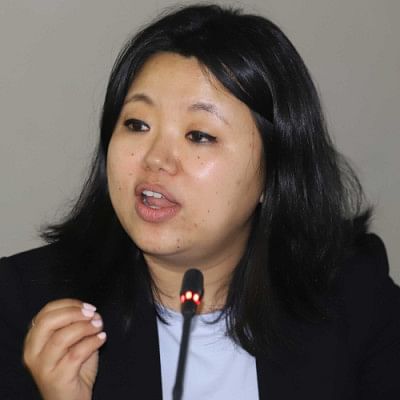 Niyama Rai, Technical Officer, ILO Project Office in Qatar
ILO established a project office in Qatar in 2018 to support the Government of Qatar in adopting a comprehensive package of labour reforms. Fair recruitment is an integral part of the work we do there.
In mid-2018, ILO signed an MoU with QDVC which is a construction company in Qatar. The objective of this MoU was to implement fair recruitment practices in the supply chain of QDVC by focusing on their service providers. The pilot focused on the recruitment practices of STS, a service provider of QDVC, and Bonanza Overseas, a private recruitment agency that recruits Bangladeshi workers for STS.
The pilot project started with an independent audit of STS and Bonanza. The comprehensive audit mapped the entire recruitment process and identified gaps and challenges in each step of the recruitment process. Based on the findings of the audits, we were able to develop a very tailor-made capacity-building programme that specifically looked at the gaps identified by the audit. 
142 workers were recruited from Bangladesh over three different recruitment drives as part of the pilot. An important aspect of the fair recruitment pilot was the external impact assessment conducted by Tufts University in partnership with the Dhaka-based research organisation ACPR.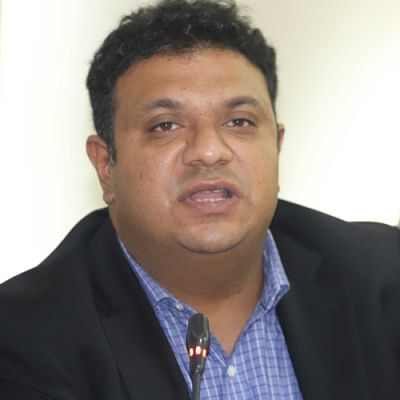 Mahsoun Choudhury, Senior Consultant, Bonanza Overseas
When STS Group first approached us with the concept of zero-fee recruitment, we quickly recognised this would be the way forward in international recruitment, which aligns with SDG goals. So, we began to work jointly on the process to ensure no hidden cost was incurred, and due diligence throughout the process was maintained.
Bonanza opted for direct recruitment. We chose two villages in Kaliganj in Gazipur. The area was chosen based on our personal network with the local administration and law enforcement agencies.
We spread the news through different mediums that a migrant doesn't have to pay for going abroad. We chose 350 persons out of 700 candidates. We set up a 24/7 hotline number and contacted them through it. I have got more than 300 calls from these candidates just asking how one can go for free.
The selected candidates were given the opportunity to have a conversation with Bangladeshi migrants working in STS in Qatar so that the aspiring migrant workers can learn more about the working condition and facilities there.
Once they passed their medical exam and their visa was received, they were asked to visit the Qatar Visa Centre (QVC) in Bangladesh. At each step, we briefed them about each component of the contract. We identified 7 cases where the local middlemen manipulated the selected workers and took money from them. However, we helped them to recover the money.
The benefit of the whole process included not having any debt bondage, facilitating informed decision-making for workers to migrate, stopping contract deception, and establishing an effective grievance mechanism.
Niyama Rai
The external assessment looked at the impact of the pilot at different levels, with the first being the impact on the reported recruitment fees and related costs paid by workers.
Before STS and Bonanza had adopted fair recruitment, workers on average reported paying USD 3,408 to get a job. This is very much in line with the Cost of Migration Survey conducted by the Bangladesh Bureau of Statistics. This amount was equivalent to 12 months of a worker's salary.
As majority of the workers were on a two-year contract, they could spend half of their time in the destination country working just to recover the recruitment fees they paid to get the job let alone the interest they might have to pay on the loans taken out to cover the recruitment fees in the first place. The findings from the impact assessment demonstrated that once all policies and tools related to fair recruitment were put in place, the average reported recruitment fees and related costs decreased by 92 per cent.
Before the pilot, one of the highest costs incurred by workers was the fees paid to sub-agent followed by fees paid to the recruitment agency. Once the employer was paying the Bonanza, the payment workers used to make to the recruitment agency was completely eliminated. At the same time, the payment made by the workers to the sub-agents decreased by 94 per cent. The impact assessment also looked at who the workers paid. The results showed workers paid to a host of intermediaries thus highlighting that in order to ensure fair recruitment, we must address the dynamics of intermediaries.
The impact assessment also analysed the linkage between recruitment fees and possible debt bondage and forced labour. One of the questions we asked workers was whether they still have debt related to migration after arriving in Qatar. Among the workers recruited after the interventions of the pilot, 93 per cent of the respondents noted that they did not have any migration-related debt. This is in stark contrast to the 55 per cent of workers, recruited before fair recruitment was adopted, who noted that they still had migration-related debt even after working in Qatar for two years.
The impact assessment also looked into issues related to contract deception and contract substitution. The results of the impact assessment showed that after the pilot, all the workers noted that they were fully aware of their working hours and pay prior to departing from Bangladesh. This really highlights the effectiveness and importance of pre-departure orientation.
The Qatar Visa Centre, established by the Government of Qatar in selected countries of origin, has played an important role. As workers sign their employment contracts in these centers, it ensures that workers have a better information of their employment terms and contract, giving them a level of agency to make well-informed decisions about migration.
Talking about the factors that led to the results of the pilot, one of the major reasons behind the success was transparency. Having a platform where all the stakeholders and actors were able to come and work together to address the challenges taking ownership has been vital to the process.
However, there are still some remaining questions. The pilot focused on the recruitment of 143 workers, which was done over a period of three recruitment cycles. Unfortunately, due to the Covid-19 pandemic the recruitment was halted. This is a relatively small recruitment. So, the question remains on the replicability of the pilot in regard to larger scale recruitment.
The discourse on the business model for fair recruitment also needs to look at the cost of recruitment and what it means for an employer.
While the pilot focused on migration between Bangladesh and Qatar, specifically for the construction sector, there are similar types of recruitment challenges in other migration corridors and sectors. So, there is a great potential to take these tools and strategies and apply them to other migration corridors as well.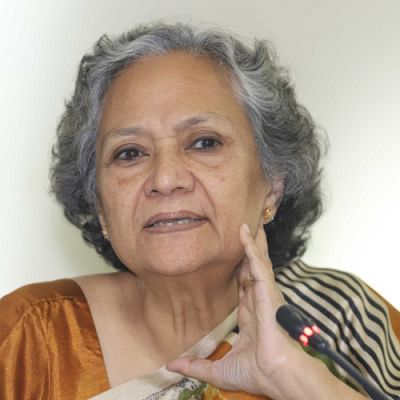 Prof Ishrat Shamim, President, Centre for Women and Children Studies (CWCS)
Recruitment agencies should have local offices in the regions where they conduct recruitment drives, and there should be communication facilities, such as hotline numbers so that aspiring migrant workers can contact the recruiting agencies directly.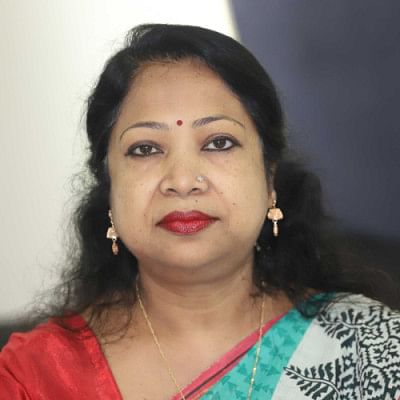 Nazma Yesmin, Director (Research & Development), BILS
After the pandemic, we are seeing a sharp rise in the demand of health workers globally. How can we replicate the employers pay model for sending our trained health workers abroad? This zero-cost model can also help migrant workers gain employment in the restaurant and service sector.
Jasiya Khatoon, Director, WARBE Development Foundation
We are implementing a project titled Bangladesh Debt Mediation for Returning Migrants in Cumilla and Munshiganj, and we have found that 80 per cent of the migrant workers take loans before going abroad. The employers pay model can successfully address this issue. We also need to think about how we can scale up the model.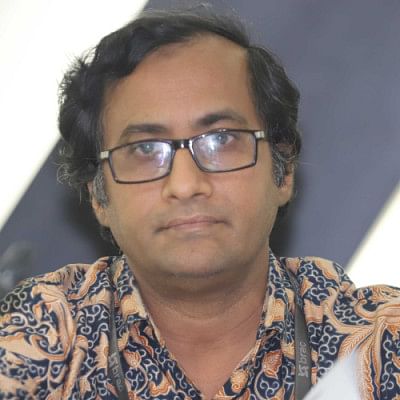 Aminul Islam, BRAC
For the scalability of the employers pay model, we should focus on developing skills of the workers and increasing their productivity. The recruitment agencies should be allowed to collect service fees so that they can pay their staff. The recruitment process should be conducted by business organisations, and the government will play the role of regulator.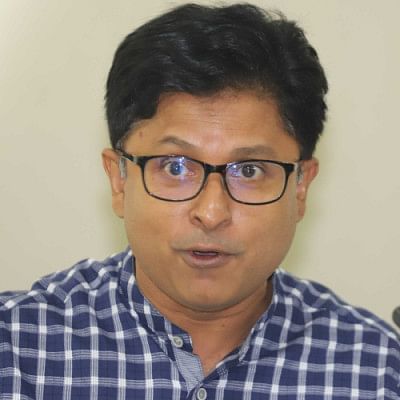 Shakirul Islam, Chairperson, OKUP
It is not possible for recruiting agencies to reach every aspiring migrant worker directly. The government is trying to develop a database in this regard. There should be a system in place through which all the migration-related information will be disseminated and all the aspiring migrant workers will be brought to a platform.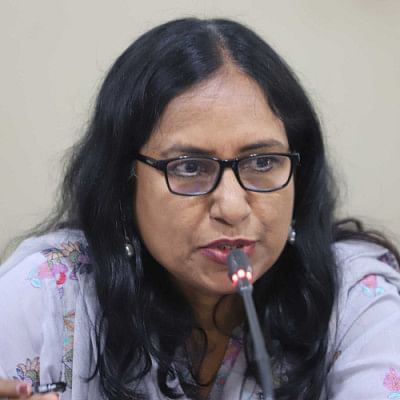 Tapati Saha, Programme Analyst, UN Women Bangladesh
The issues of fair recruitment and zero-cost migration should be included in the bilateral agreements between the sending and receiving countries.
Besides zero-cost, there are issues of ethical business standards, human rights ideals and women empowerment principles that should be followed during the labour recruitment process.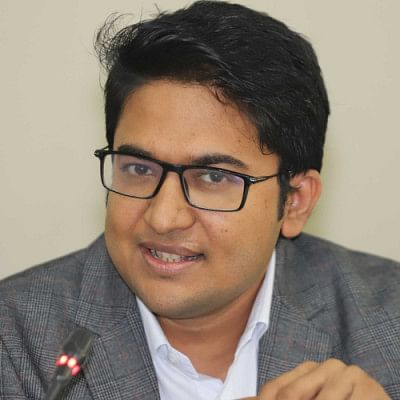 Mahdy Hassan. National Project Coordinator, GLO.ACT-Bangladesh, Regional Office for South Asia, UNODC
The Prevention and Suppression of Human Trafficking Act, 2012 includes a provision which states that the Bangladesh government will establish a fund for providing legal support to Bangladeshis abroad. This fund can be utilised to provide legal protection to Bangladesh migrant workers in the destination countries.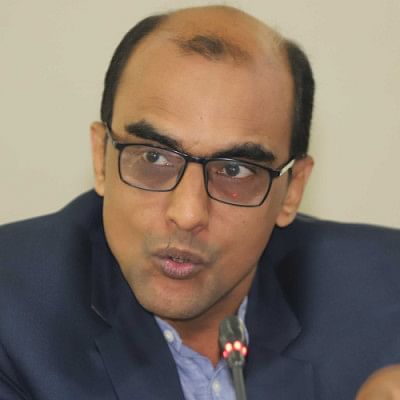 Asif Ayub, Joint Secretary General, BEF
What are the cushions for the employers in the employers pay model in terms of retaining or restraining a worker for a certain period of time, at least till when they have a return on their investment?
Katrin Rosenberg, Team Leader, Helvetas
To bring changes in a sector it is important that an actor within the sector champion the change. Bonanza, as a recruiting agency, seems to have taken steps in this direction. Can other agencies be pursued to follow this good example?
Rajekuzzaman Ratan, National Coordination Committee on Workers Education
Before eliminating the intermediaries, we need to think about who will be responsible for replacing the services provided by middlemen. Where will they get their fees from?
Our targets include minimising the cost of migration and increasing the wages of migrant workers. We must discuss with the employers to raise the wage of our workers.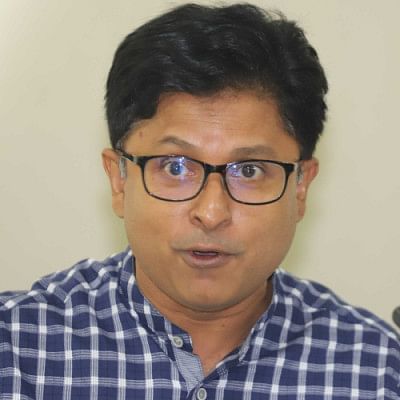 Shariful Islam, Programme Head-Migration, BRAC
The Employment Permit System (EPS) of South Korea is a wonderful model, a blueprint for Bangladesh to follow. The whole recruitment process happens online. There must be demand for fair recruitment and zero-cost migration from the employers' side.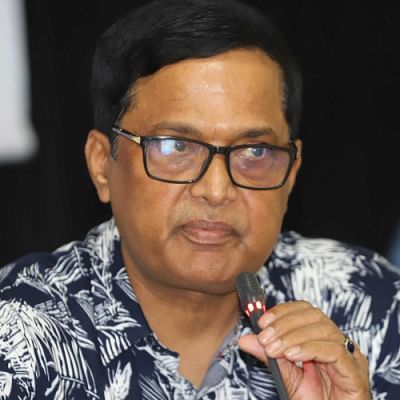 Nobi Nawaz, Former Member of Parliament, Jhenaidah-3
The government has successfully implemented digitalization projects in many sectors. The migrant workers should also get the benefits of digital Bangladesh. They should have smart cards that will store all the relevant information of a migrant worker. They can avail all the facilities at home as well as abroad by using this card.
We address migrant workers as remittance-warrior but don't give them the respect they deserve. We should change this mindset.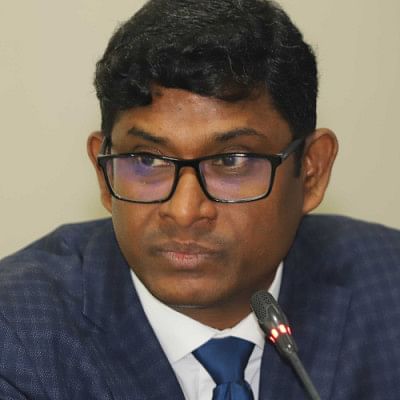 Barrister Shamim Haider Patwary MP, Chairman, Bangladesh Parliamentarians' Caucus on Migration and Development
Amid the ongoing crises, including the aftermaths of the pandemic, the war in Ukraine and unrest in Sri Lanka, it is important to observe the government's stance on some crucial aspects regarding migrant workers' rights during negotiations with the recruiting countries.
We lack skilled migrant workers, and there is no effective state intervention for mass skill development. We need a separate ministry for skill development. Every school and university must be included in the skill development process. At least one language should be taught at the school level. By the time they graduate, they must have at least one certificate in a language.  The world is developing fast and it requires skilled people. Once we have enough skilled people, the receiving countries might even be willing to bear the cost of skill development.
Every year we are sending our men and women knowing that they won't get enough wages, legal support, medical support, etc.  We know the reality and the solution to these problems. But we are unable to work on it due to the unavailability of funds. Every year, a lot of money is being channelled through the informal sector. With adequate planning, we could have saved this money and invested it in rebuilding a transparent migration system.
There is no doubt that middlemen are a source of injustice for migration workers. But, they also provide various services to an aspiring migrant worker who has very little knowledge about the migration process. An effective integration model can be developed by employing returnee migrants as agents or middlemen because they are well-versed in the migration process.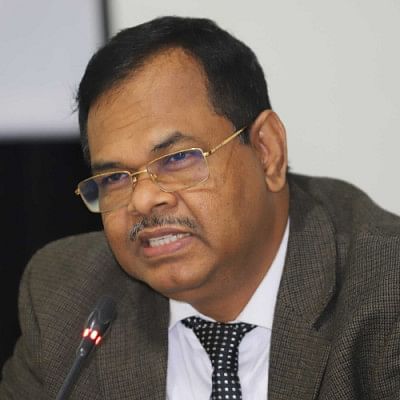 Md. Shahidul Alam
In our country, everyone is learning English, but not everyone plans to work in an English-speaking country. Some might work in Qatar, Saudi Arabia, China, or Japan. They need to learn those languages to get a better job and a better salary in the future. We need a lot more planning while educating our population. We should establish language training centres to teach foreign languages to aspiring migrant workers.
Returnee migrant workers can share their experience with the aspiring migrants and inform them about the kind of skills necessary for working abroad. This will create a learning cycle.
Recommendations
Migrant workers should be respected and their protection needs to be ensured.
Fair recruitment processes should be considered in relation to the international labour standards, labour-related human rights, and the principles of non-discrimination.
No worker should pay for a job. 
Transparency in the recruitment process must be ensured.
Work with industries/employers to promote fair recruitment practices through Employers pay model 
Demand for fair recruitment and zero-cost migration should be created among the employers.
The role of intermediaries must be addressed through regulatory frameworks to ensure fair recruitment.
Special attention should be given for developing skilled manpower. 
Returnee migrant workers should be utilised to train and assist aspiring migrant workers. 
Digitization needs to be ensured in the recruitment process to promote fair recruitment.