Fast-changing Poverty Dynamics Issues and Priorities
BRAC, United Nations Development Programme (UNDP) Bangladesh and The Daily Star jointly organised a webinar titled "Fast-changing Poverty Dynamics: Issues and Priorities" on October 21, 2021. Here we publish a summary of the discussion.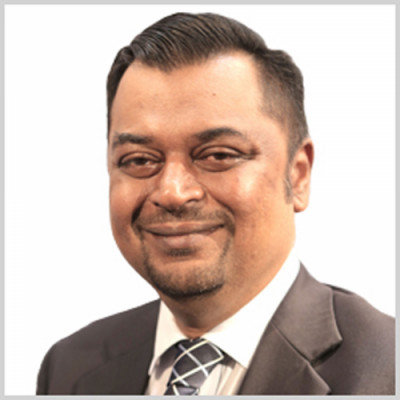 KAM Morshed, Senior Director, Advocacy for Social Change, Technology, Partnership Strengthening Unit, BRAC & Moderator of the session
In today's roundtable, we will discuss how poverty has been changing over time in Bangladesh. I want to highlight that urban poverty is becoming the dominant form of poverty in the country. We also have the challenges of climate-induced poverty and pandemic-induced poverty. Besides, we have to tackle the risk of falling into the middle-income trap.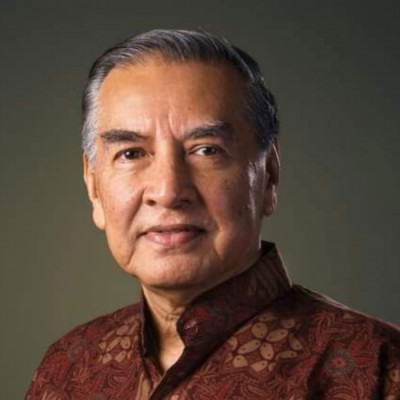 Mahfuz Anam,
Editor & Publisher, The Daily Star
The Covid-19 pandemic has exacerbated the plight of the extreme poor people in Bangladesh. Since these people don't have representation in the parliament and policymaking forum, it is up to us, the media and the civil society, to fight for their cause. I would like to suggest that the government should direct the same amount of resources as it provided to the private sector to this group of poor people. It is not philanthropy or handout but an essential part of the development process. If we subscribe to the motto of the SDGs – "Leave no one behind" – then we would see that this is the right time to take such an initiative. As a media house, we will provide all kinds of support to make that effort successful.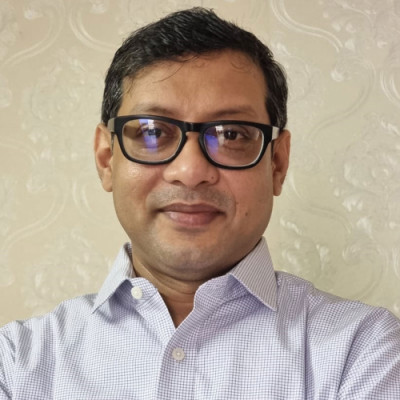 Palash K Das, Director - 
Ultra-Poor Graduation Programme, BRAC
In the context of the poverty situation of Bangladesh, today, we have two key groups of poor people: the existing poor and the new poor. The existing poor comprises of the rural as well as the urban poor, whereas the new poor emerged during the Covid-19 pandemic.
Social protection and graduation, financial inclusion, job creation, and remittance have been the key contributing factors behind economic recovery in Bangladesh. Any combination of these four factors can play a significant role in poverty reduction in the coming years.
There are at least six dimensions in relation to poverty dynamics: universal health and education, steady income and livelihoods, social protection systems and power dynamics, being relevant and creation of active economic agents, LNOB (Leave no one behind) responsive public investment and infrastructure, and intergenerational aspects.
If we look at the GDP allocations in key areas such as education, health, and social protection over the last three fiscal years, we will see that they have remained almost the same. A better targeting approach and addressing some of the leakage issues might help us in expediting the economic recovery process.
According to the World Bank reports, the poverty rate in the FY2021 was 12.5 percent. If there were no Covid-19 pandemic, the poverty rate could have been reduced to 9.4 percent. So, the 3.1 percent can be considered the pandemic-induced poverty rate. As per the 8th Five-Year Plan, the target is to reduce the poverty rate to 7.4 percent by 2025.
With regard to the priorities in the present context, the adoption of a gendered approach to our poverty reduction efforts is something we should seriously consider. We also need to invest to strengthen resilience of the poor. New sets of social protection measures need to be introduced to target the urban poor, climate-induced poor and those poor people who are floating around the upper and lower poverty line. We also need to emphasise strong partnership and better collaboration among all the stakeholders. Finally, we need to ensure that all our priorities related to poverty reduction are approached using an empirical and data-driven method.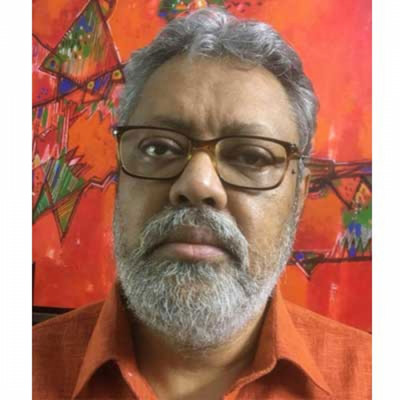 Dr Binayak Sen, Director General, Bangladesh Institute of Development Studies
There is a misconception that the poverty rate has doubled due to the Covid-19 pandemic. The poverty rate increased significantly during the first lockdown, but it came down subsequently. 
We need to distinguish among the four groups of poor people: old poor, new poor, transient poor, and movers. We generally focus on the old and new poor. We also need to study the conditions of the transient poor and movers during the pandemic.
Undernutrition is a big challenge for Bangladesh. In 2016, for example, the extreme poverty rate in Bangladesh was 14 percent as per the global definition of extreme poor. Around that time, the stunting rate was 28 percent. So, we have to look into this problem very seriously.
In Bangladesh, the percentage of the vulnerable non-poor segment (those who are just above the poverty line) is very high at 38 percent. In China, this segment constitutes only 5 percent of the total population. It means a large number of people in our country are at risk of falling into poverty in the case of a slight deterioration in their existing conditions. This is a major vulnerability of our poverty reduction process. We are yet to find a solution to this huge problem. We need a special social protection programme for this segment of the population.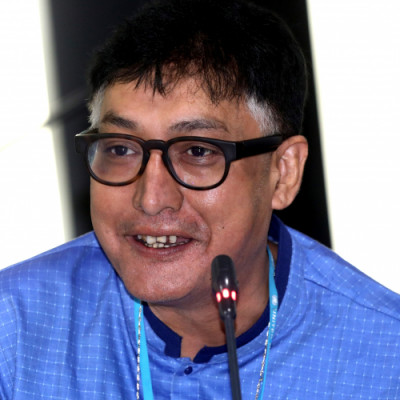 Sudipto Mukerjee, 
Resident Representative, UNDP
The pandemic has had devastating consequences for millions of the urban poor in Bangladesh. It has aggravated urban poverty. It has also pointed out the problem of the fragmented social protection system that has left many vulnerable city residents behind.
Bangladesh now needs to expand coverage of social assistance programmes in urban areas. Some forms of social assistance programmes for the vulnerable non-working population, such as children, the elderly, and people with disabilities, are envisioned as part of the country's ongoing national protection reform agenda. However, duplication of rural assistance programmes is not the answer to the distinct vulnerabilities of the urban poor. We should partner and collaborate with the government, academia and development sector to develop a social protection system that works for the urban poor.
The per capita income of the people in Bangladesh has increased but their purchasing capacity has not really increased. We need to take note of this reality. The inflation rate and the price of essential commodities are extremely high in Bangladesh. These need to be contained at any cost. Specially designed and better targeted urban social protection programmes and ramping up of food security programmes in the cities call for collective and urgent attention.
I think one of the most valuable pandemic lessons is that we can push towards leaving no child behind by enabling access to safe and affordable digital education for children. The definition of digital connectivity needs to be changed. Earlier one connection per family would have meant enough but now in a six-member family you need six separate connections.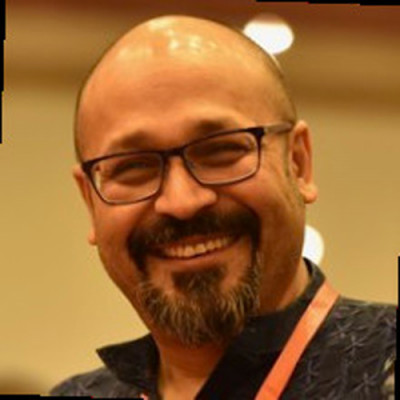 Dr Imran Matin, Executive Director, BRAC Institute of Governance and Development
A lot of the safety net and social protection interventions take extreme poverty as a transient phenomenon where you provide some short-term support. If we consider extreme poverty as a trap for a large group of population, then small interventions will not work. What would be required is a big push. This analytical distinction is really important. The market and the economic growth dynamics in Bangladesh have lifted up quite a significant number of people from extreme poverty to out-of-poverty. However, there are groups of very poor people, generally called the hardcore poor, who don't benefit from this market and growth process. To tackle this kind of poverty we need a big push. Our social safety net and social protection approach need to distinguish between productive and protective forms of safety net. There is obviously a need for protective safety net. At the same time, we need to think about productive safety net where it is possible to lift people out of poverty and push them into a different trajectory.
Transformational graduation can only happen if we think not only about graduation of one generation but the next generation as well. The intergenerational dimension of graduation is extremely important. From this point of view, we need to think about education and skills much more seriously.
The informal occupational groups such as street vendors and cleaners need to be seriously considered while designing social protection programmes for the urban poor.
Phedra Moon Morris, 
Head of Aid, High Commission of Canada to Bangladesh
Strong collaboration between the government and civil society has been a key factor in the reduction of extreme poverty in Bangladesh. We also have to recognise the role of civil society in the ongoing recovery process. They should be given adequate space so that they can make maximum contribution.
During the Covid-19 lockdown, a vast majority of children were out of formal education as they didn't have access to digital technologies. What does that mean about their future and their future families? We all know about the linkages between education and various development factors such as nutrition and maternal mortality. We need to seriously consider how we can recover from this learning loss.
There is a huge gap in the disbursement of development budgets in Bangladesh. Last year, for example, the Health Ministry disbursed less than 25 percent of its budget. We need to discuss how we can improve the disbursement and implementation of the development budgets.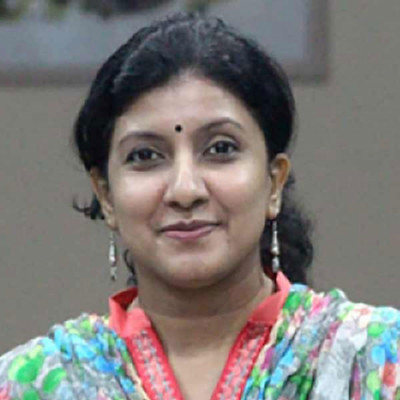 Dr Nazneen Ahmed, Country Economist, UNDP
Many girls were married off during the pandemic, and they did not return when schools were opened. Therefore, it is important to create special programmes for these girls so that they can continue their education.
The level of female employment in our garments sector has evolved over time, and we are very proud of this fact. However, even before the Covid-19 pandemic, the proportion of female workers in RMG was on a decline. This was worsened by the pandemic as a large number of female workers, who had less education and were over the age of 35, lost their jobs. Many of these factories opted for hiring new and younger workers instead of bringing back the older ones in order to become more competitive. But what will happen to these older female workers? The European Union had established a fund to support these workers, but even five percent of the fund has not been used. If the fund is still available, we can use it to support these female RMG workers. We can identify these workers by working in collaboration with workers' associations and factory owners.
While Bangladesh is in the process of graduation from the Least Developed Country (LDC) category, we must ensure that we have clear strategies for social protection programmes, particularly education and health-related programmes.
Judith Herbetson, Development Director, Foreign, Commonwealth and Development Office, Dhaka, Bangladesh
Bangladesh has been a development success story, but the journey ahead is long and hard. What allowed Bangladesh to succeed in the last 50 years may not take it where it needs to go next. This is why it is so important to look at the nature of multidimensional, intergenerational and intersectional poverty. A key focus should be using good data and evidence and ensuring sustainability throughout the process. Unless and until we take this social justice as seriously as the pandemic, the poor will continue to be left behind.
In my opinion, one of the most effective ways to tackle the threat of climate change is to address gender inequality. Women and girls in Bangladesh are proving to be phenomenally resilient by being inventive, creative, and persistent in implementing locally led adaptation. Our role should be to help these rural women step out of the sideline and to listen to their stories and ideas which we can use as inspiration for future nation builders. We must value them as productive assets for both the country and their families.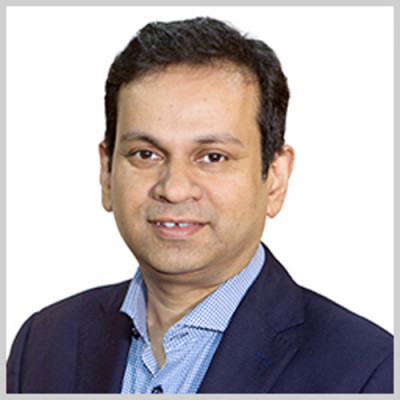 Asif Saleh, 
Executive Director, BRAC
Bangladesh has made tremendous progress in terms of reducing poverty. Now it's time to be razor focused to go to the last mile and ensure that we actually get where China has reached, which is zero poverty.
There are some really good lessons that Covid has taught us from a poverty perspective. An enormous amount of research and learning has taken place. But one thing that has been evident since 2020 is that shocks can come at any point and time, with more frequency than ever before. As mentioned by Dr Binayak Sen, 38 percent of the vulnerable non-poor group, who are hovering around poverty, can go below the poverty line with a single shock. So, we must find out how we can build coping mechanisms for this group to make them more resilient to these shocks.
Another point that we must remember is that an urbanisation of poverty is taking place due to the changing nature of the country. When the initiatives of unconditional cash transfer were taking place last year, I talked to many people in the government who said that they had done great work in terms of identifying the rural poor but they struggled to identify the urban poor. According to them, it was not an issue of access; rather, there is no system to determine whether the funds are being given to the right people. BRAC is looking at urban poverty from a professional and occupational perspective. Due to an absence of geographical focus, we can look at it from a professional lens in the informal sector to create a system for monitoring the urban poor. BRAC can be an effective partner for the government in helping them explore the different natures of urban poverty.
Last year the government disbursed Eid bonus digitally to around 3.7 million people, and it was able to validate that the funds were disbursed to the right people, thanks to the availability of a database. We need to work together to create a social protection system that will help reduce leakages.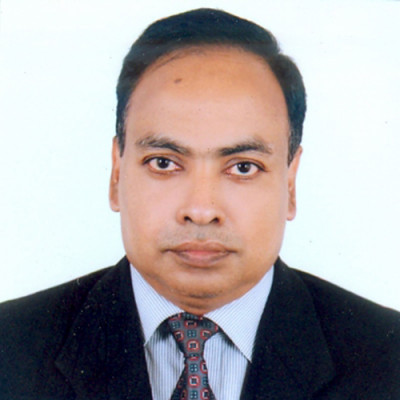 Md Saiful Islam, 
Additional Secretary, Planning, Development and Law, Ministry of Social Welfare, Government of People's Republic of Bangladesh
The government under the leadership of our Honourable Prime Minister Sheikh Hasina has taken many initiatives to eradicate extreme poverty in the country. We, the Ministry of Social Welfare, have been working sincerely in collaboration with other concerned ministries.
The government has taken a five-year plan to tackle the new situation created by Covid-19 while most countries have taken plans of just two years. The government has already increased the number of recipients of old-age allowance. The number has increased from 49 lakh in 2020-21 to 57.01 lakh in 2021-22. Similarly, the number of recipients of widow allowance has increased from 20.5 lakh in 2020-21 to 24.75 lakh in 2021-22. The number of recipients of allowance for disability has increased from 18 lakh in 2020-21 to 20.22 lakh in 2021-22.
The government alone can't eradicate poverty. We need support from all the stakeholders. We would like to work with NGOs and civil society organisations.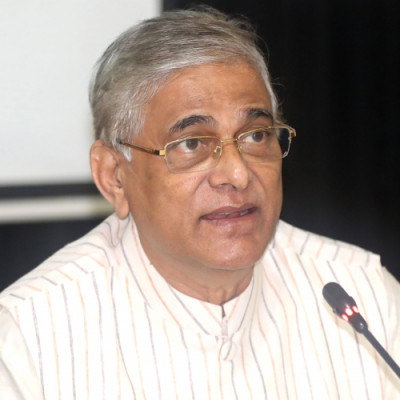 Dr Shamsul Alam,
State Minister, Ministry of Planning, Government of People's Republic of Bangladesh
The factors that have been largely contributing to poverty reduction in Bangladesh are increased agricultural productivity, agricultural diversification, remittance, development of roads and highways, expansion of cell phone usage and coverage, access to electricity, growth centres in rural areas, and extension of social support programmes. Bangladesh has also seen a high rise in real wage rates in recent years. In 2016, the real wage rate increased to Tk 264 per day in rural areas. In the agriculture sector, the rise was Tk 338. In the urban non-agriculture sector, the rise was Tk 399. This increase in real wages helped increase the real income of the people. Another contributing factor is increased microcredit and microfinance support in rural areas. 
Now, I would like to say something about our poverty reduction strategy during the 8th Five-Year Plan. First of all, we will address pandemic-induced poverty. Keeping this in mind, the government has already given incentives to almost all the production and business sectors. Another strategy is creating jobs through growth and structural change. The government will increase public expenditure and promote private investment in this regard. We will also work towards quality education and technical skills among young people to prepare them for the fast-changing job market.
Bangladesh Delta Plan (BDP), 2100 will help reduce poverty significantly. Every year, around 50,000 houses are affected by river erosion. These people lose all their resources due to this natural calamity. The Delta Plan will seriously address this crisis.
We will also promote external migration to create jobs abroad. In the 7th Five-Year Plan, we had the target to send around six lakh people abroad. We succeeded in sending around seven lakh people during that period.
We will continually increase microcredit support in rural areas. The effort towards achieving universal health coverage will also continue. We may introduce social insurance to support poor people. 
In our 8th Five-Year Plan, we have aimed to free the country from extreme poverty by 2030. I strongly believe that we will be able to achieve the target in cooperation with all the relevant stakeholders. We have received some very important recommendations from today's discussion. We will try to accommodate these in our development plans.
Recommendations
Special social protection programmes should be designed to build resilience of the vulnerable poor and non-poor to shocks like Covid-19 and productive safety nets should be strengthened to lift people out of poverty.
The urban poor should be brought under well-designed and better targeted urban social protection programmes.
Ensure the links between social protection programmes with other poverty reduction interventions implemented by all stakeholders.
Promote education and skills with specific attention to the linkages between the intergenerational dimensions of poverty eradication.
New programmes for girls, who were married off during the pandemic, are required so that they can continue their education.
Better digital connectivity should be ensured to enable children's access to safe and affordable digital education.
Support should be provided to female RMG workers who lost their job during the pandemic. Collaboration with workers' associations and factory owners is required to identify this group of people.
 Promote partnership and collaboration with and across the government, academia and development sector to expedite poverty eradication efforts.