Digital transformation in justice system in Bangladesh
The United Nations Development Programme (UNDP), in association with The Daily Star, organised a roundtable titled 'Digital transfor-mation in justice system in Bangladesh' on June 14, 2022. Here we publish a summary of the discussion.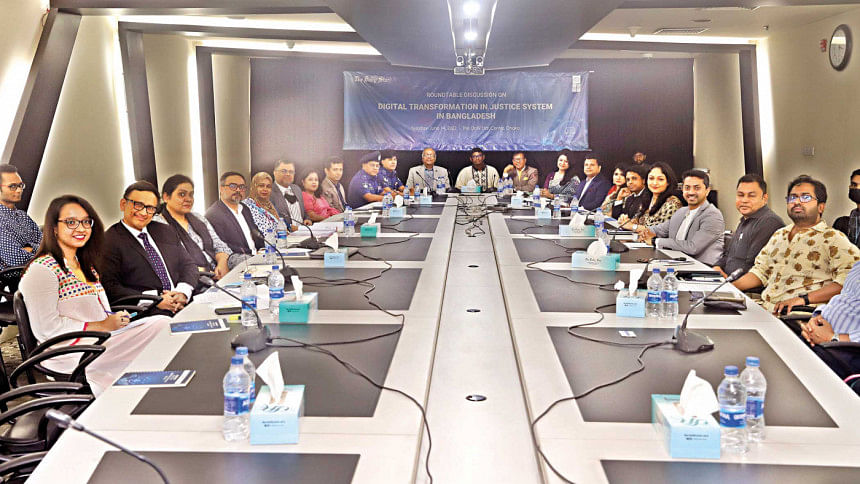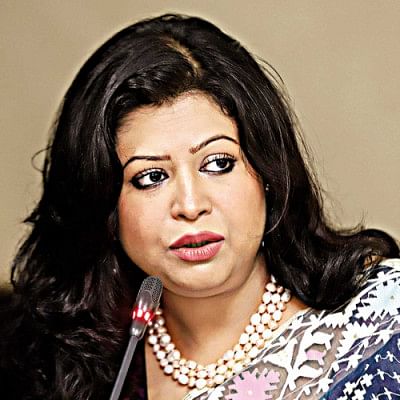 Shahreen Tilottoma, Programme Officer, Justice and Rule of Law, UNDP
UNDP works with different actors in the justice sector with a specific focus on ensuring easily accessible, transparent, and equitable justice service delivery for everyone, particularly the poor and vulnerable.
The pandemic has been an unprecedented context for the access to justice in Bangladesh. However the lockdown due to COVID 19 has worked as a blessing for the digitisation of the justice system in Bangladesh. When the government imposed a nationwide lockdown on March 26, 2020, UNDP initiated a discussion with relevant stakeholders in the justice sector on how to reduce the risk of spreading coronavirus in the overly populated setting of prisons in Bangladesh. UNDP advocated for the inmates who had received bail before the lockdown. On May 9, 2020, the gazette notification of the ordinance titled "Usage of Information and Communication Technology in Court 2020" was published by the Ministry of Law. It was a revolutionary initiative that allowed the justice system in Bangladesh to use virtual means in the justice system for the first time.
Since then, UNDP has been working closely with the Ministry of Law, the Supreme Court and the ICT Division to facilitate the use of virtual means -- e.g., the MyCourt app that helped to bring digital transformation to the justice system in Bangladesh.  UNDP has been engaged and have been supporting to develop digital court and case management systems to capacitate  courts and court officials technologically for the digital justice system in Bangladesh.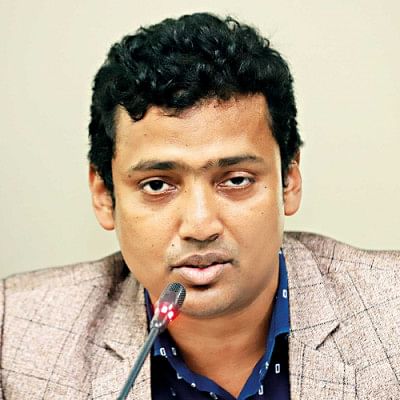 Dr Md. Rizwanul Islam, Professor & Chair, Department of Law, North South University
If we want to make the digitalisation of the justice system successful, it should not be limited to emergencies. The transformation has to be holistic. More and more lawyers have to be involved in this process.
Many lawyers are sceptical about digitalisation. They have to be made aware of the benefits of digitalisation.
Romel Chowdhury, Head of Legal and Compliance, Grameenphone Ltd.
Our vision should be to ensure an end-to-end digitised ecosystem for the judiciary, so that everyone benefits from the system.
Although the digital filing system has been introduced, physical filing is still required. To ensure digitalisation in the truest sense, we have to be paperless, and the requirement for physical copies should be made redundant.
We must also integrate a digital payment system with e-judiciary to ensure transparency and prevent corruption.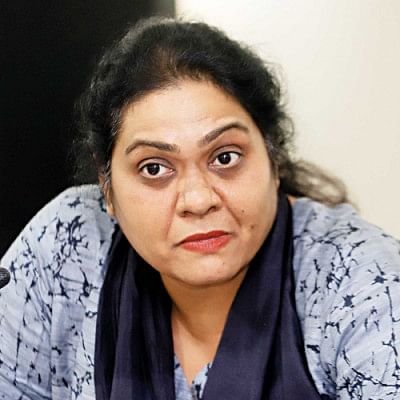 Jenefa Jabbar, Director, Social Compliance & Safeguarding, BRAC
We need to consider how marginalised people can benefit from the digital transformation of the justice system. We have to undertake a massive campaign to make them aware of the benefits of e-judiciary. Lawyers working in rural areas must also be trained on various aspects of digital justice.
If we can expedite the evidence collection process in VAW cases through digitalisation, it would be of great help.
Jannatul Hasan (AIG of Police - ICT)
Bangladesh police maintain a Crime Data Management System (CDMS) through which the entire process, from filing a first information report (FIR) to submitting charge sheets, has been digitalised. If we can create an interface between CDMS and the MyCourt app, it would help in the digital integration of the policing system with the judiciary.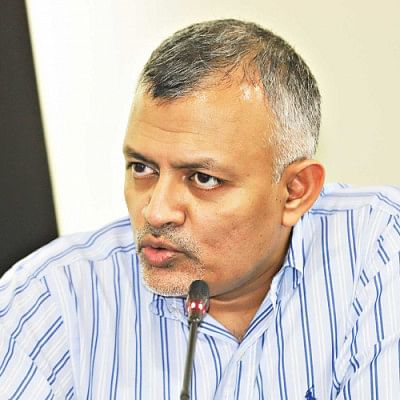 Wahid Sharif, President, Bangladesh Association of Call Center and Outsourcing (BACCO)
We have to develop local expertise to support the digital transformation of the justice system. The digitalisation process shouldn't be limited to Dhaka. We also must consider how to ensure marginalised people's access to e-judiciary. 
In Bangladesh, most of the litigations are related to land. If we can digitalise the land record system and connect it to the e-judiciary, many of our problems will be solved.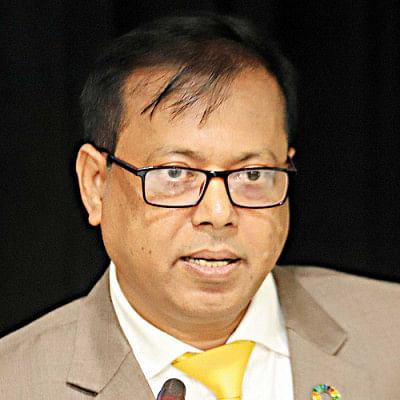 Dr Dewan Muhammad Humayun Kabir, Project Director, UNDP Bangladesh supported Aspire to Innovate (a2i) Programme
The digitalisation of the justice system in Bangladesh started with the implementation of the service process simplification (SPS) initiative. In 2010, we launched the National Web Portal, which is the single window of all information and services for citizens. Now, there are 33,000 websites with 1.5 crore pieces of content. On average, 650,000 people click on these sites daily, and we provide 2.40 crore services per month. The judiciary has its own portal. We have also developed a web portal for 64 district courts, five metro courts, and the National Justice Training Centre. We are not only providing information but also services through these sites. In 2015, we provided tabs for strengthening the digital infrastructure of the judiciary.
We conducted hearings online for three months during the pandemic. There were 3,69,732 appeals in the virtual courts. The number of bails granted online was 1,78,520.
On June 11, 2022, we launched an online cause list. This pilot project is ongoing in eight districts. 
We are working on this alongside preparing a draft for data protection. We will enable the online payment system soon. Different databases such as land records and CDMS of Bangladesh Police will be connected to the MyCourt app.
We have to capacitate the human resources of the judiciary to ensure a successful digital transformation. We also need to change our mindsets and robustly adopt digital technologies.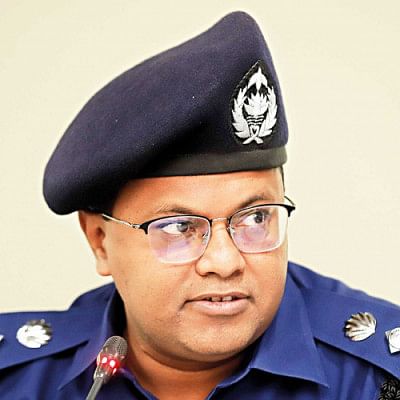 Mohd. Mahfuzur Rahman Al-Mamun, REC PI, AIG, Bangladesh Police
We are already piloting an online GD filing system in six districts, which will soon be available all over Bangladesh.
Bangladesh police have created a database where the criminal record of a particular person can be found easily. This database, along with the online GD and FIR filing system, should be connected to the My Court app.
Lastly, I would like to request that electronic devices be allowed as evidence.
Shahreen Tilottoma
The National Legal Aid Services Organization with the support from UNDP operates  the national legal aid hotline number, 16430, which has been operational since 2014. All sorts of legal aid and legal information can be availed through this number. It remains open five days a week from 9 am to 6 pm with a focus to address the disputes and legal issues faced by poor and marginalized community in Bangladesh.
Taslima Yasmin, Associate Professor, Dept. of Law, Dhaka University
I want to focus on the digital transformation of the Women and Children Repression Prevention Tribunal. There are several issues here, such as what type of process will be followed while taking the testimony from victims of sensitive offences and whether or not the open court will be there. We have to ensure they benefit from the digitalisation of the justice system. There should be an online complaint mechanism through which a victim, particularly women and children, can lodge complaints if they face any hindrance in the judicial process.
The case proceedings should be digitised and made accessible online.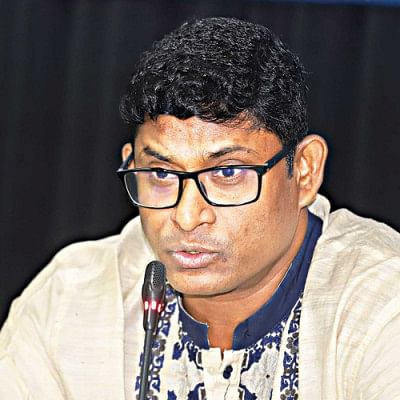 Shamim Haider Patwary, Member of Parliament
We need a strong political will to develop the judiciary. All relevant stakeholders, including the Prime Minister, Law Minister, Law Secretary, Registrar of the Supreme Court and Chief Justice, should be involved in this process.
We must develop the skills of lawyers and judges to ensure the digital transformation of the justice system in Bangladesh.
The cases which don't require complex evaluation can be transferred to virtual court. There should be a robust filtering process. While filing the cases, the lawyers must check whether the case is meritless or merit-based. The judges can filter out some cases too. There should be the option for both online and offline hearings.
The judiciary must have a separate ICT department, engineering division and storage division. Instead of using Zoom for meetings, the judiciary must have its own online platform. We should also adopt new technologies such as post-mortem radiology and DNA technology to ensure successful digital transformation.
Finally, adequate resources should be allocated to support the digital transformation of the justice system in Bangladesh.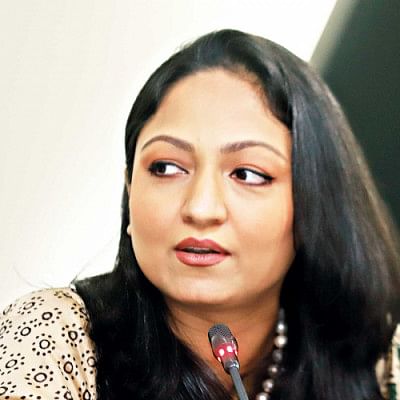 Barrister Rashna Imam, Advocate, Supreme Court of Bangladesh
Lawyers working outside Dhaka are not very aware of the benefits of e-judiciary. They also don't have adequate knowledge and resources to reap the benefits of the digital justice system. Therefore, we have to provide them with training and resources. The bar association should lead this process. There should be some loan facilities to make digital devices affordable for lawyers.
There should be a robust campaign to make general people aware of the benefits of e-judiciary. The media and lawyers can play a key role in this regard.
The e-filing process has to be made smooth, and there should be a clear practice direction for e-filing. Legal research should also be made easy through digitisation.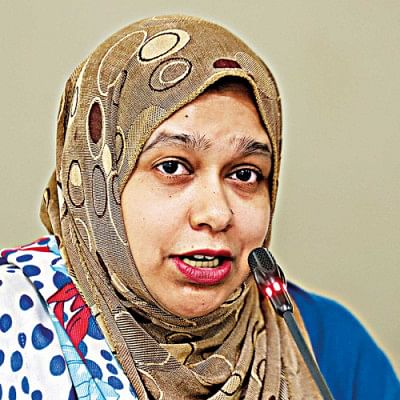 Barrister Fatema Anwar, Advocate, Supreme Court of Bangladesh
Data protection is essential; it is not about just having a data protection bill or law. The definition of data is very vague in the drafted bill.
We need home-grown developers who can develop a platform that will be encrypted, safe, end-to-end and one-stop service-oriented. There is already work being done on something called a National Single Window (NSW). It completely automates the port system, custom system, Electronic Code of Federal Regulations (eCFRs), EBLs and the ELCs. We already have the precedence of blockchain Letter of Credit (LC) and transactions. The blockchain process has its own platform that people are joining after positive verification and encryption.
While we are talking about access to the digital justice system at the marginalised level on a nationwide scale, maybe it would be more beneficial to split the project into two parts, where on one side, we can expedite it for the commercial litigation and commercial legal service provision, and on the other, have another system for all other cases. The taxation, fiscal and monetary infrastructure should be integrated digitally for the inclusive digital justice approach.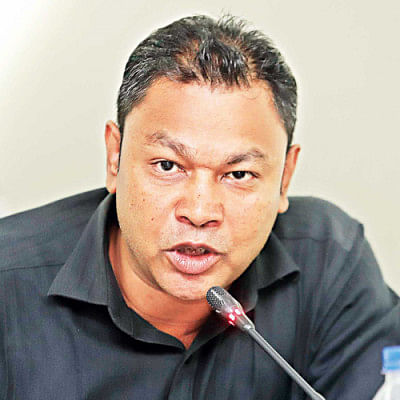 Ashutosh Sarkar, Law Correspondent, The Daily Star & President, Law Reporters Forum
Former Chief Justice A.B.M. Khairul Haque introduced a system where we could access the appellate division's case results online. But this system hasn't been fully introduced in the High Court division. During the Covid-19 pandemic, subordinate courts granted 1,68,778 bails and held 3,15,586 hearings. But this digital system is no longer available in the subordinate courts. Only the International Crimes Tribunal is writing and uploading judgments online.
Until now, we have had to constantly communicate with the lawyers involved to find any information about respective lawsuits. It is challenging to find proper information from the Supreme Court. The digitalisation of the justice system will solve this problem.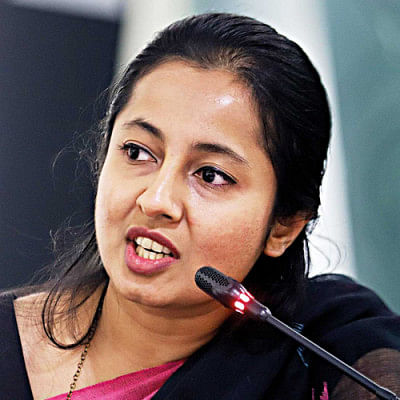 Christabel L. Randolph, Director- Legal and Corporate Affairs, Marico Bangladesh Ltd
One of the critical parts of digitalisation should be taking the bar council exam online. We must ensure transparency in the process. The bar council can play a significant role in this regard. 
Implementing an e-stamping process would solve many evidentiary issues, such as the admission of documentary evidence. Can we implement digital signatures for the officers of the court? It requires a certificate and an authentication process.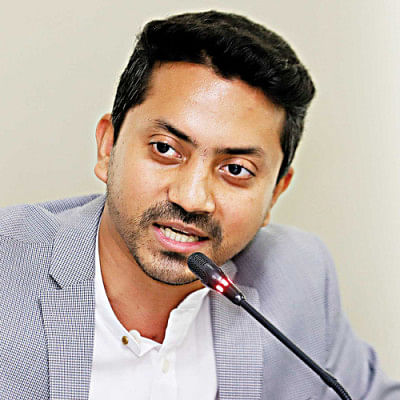 Barrister Md. Ahsan Habib Bhuiyan, Advocate, Supreme Court of Bangladesh
It doesn't matter how good a system you develop; if it does not reach the beneficiaries, then it won't matter. Social media can play a critical role here. One-third of the population in Bangladesh are Millenials and Gen-Zs; we cannot disregard their influence in creating awareness and educating the litigants. We should promote the MyCourt App through social media.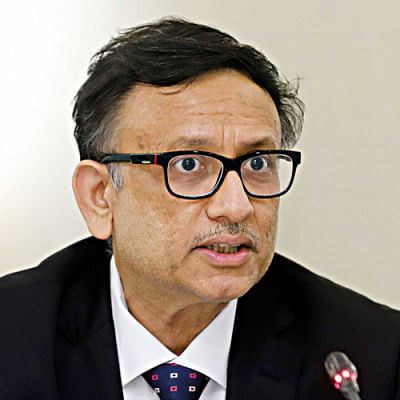 Dr Khaled Hamid Chowdhury, Advocate, Appellate Division
To create a successful e-judiciary system, all the stakeholders should work in coordination.
ODR (Online Dispute Resolution) must be included in the syllabus of law and business schools.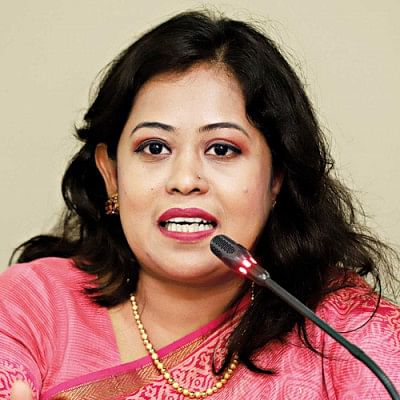 Farzana Khan, Additional District and Sessions Judge and Domain Expert, a2i
The website www.judiciary.org.bd has all the judicial service-related information. With the help of UNDP, we are trying to develop the platform further.
Our next plan is to create portfolios for all practising lawyers from 64 districts that will be accessible through the MyCourt App.
We are providing virtual training to judges, lawyers and court staff on digital justice applications.
Zoom is relatively unsafe for conducting online hearings and courtroom proceedings. ICT division has started working on an online meeting system called Boithok.We aim to create a fully operational e-judiciary system by 2023.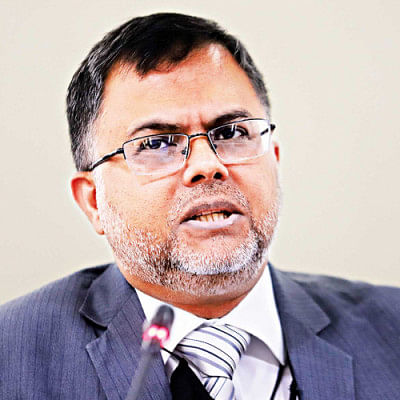 Barrister Ashraful Hadi, Advocate, Alliance Laws
Bangladesh has all the technologies required for the digital transformation of the justice system. What we need is the awareness and attitude to adopt these technologies and foster change. If we can ensure efficient voice-to-text conversion of various elements of the trial process, such as testimonies, it will be of great help.
Md. Golam Sarwar, Assistant Professor, Department of Law, Dhaka University
Data protection and the right to privacy and security deserve the utmost attention while promoting the digital justice system.
The proposed data protection bill and rules and regulations relating to online media must not contradict the constitutional stipulations of freedom of speech and expression.
The imposition of 15 percent VAT on laptop imports and 10 percent advance income tax on broadband internet services and mobile phones in the latest budget is contradictory to the spirit of digital transformation in the justice system.
Sarder M Asaduzzaman, Assistant Resident Representative, UNDP
We should work towards creating a digital Bangladesh while keeping all the following principles in our planning: availability, accessibility, adoption, awareness and protection. Otherwise, digitalisation wouldn't be sustainable.
Digitalisation is not just a tool. Instead, it should be considered as an empowering force for the people and the planet.
In the beginning, people used to panic over digitalisation and resisted it. We have come a long way from that mindset. Today, there is a general acceptance of digitalisation. We should now move towards a demand mode. Digitalisation should not be considered an add-on; it should rather be embedded in every organisation. The demand for digitalisation should come from every organisation.
Recommendations
Awareness campaigns should be launched on a mass scale to make general people aware of the benefits of e-judiciary.
Ensure access of marginalised people to the digital justice system.
Provide training to judges, lawyers and court staff and develop local expertise to support the digital transformation of the justice system.
The judiciary must have a separate ICT department and storage division.
Integrate different databases such as land records and CDMS with the MyCourt app.
Support lawyers to help them adopt and afford digital technologies and knowhow to use and promote digital justice.
Bar Association from High Court and Subordinate courts should be an integral part of the digital transformation process.
Online bar exams can be introduced. Digitalization in Bar Council and Bar Associations is needed.
Online Dispute Resolution (ODR) should be included in the syllabus of law and business schools.
Data protection and the right to privacy and security deserve special attention.
Legal research should be made easy through digitisation.