CSR: A pathway to sustainable development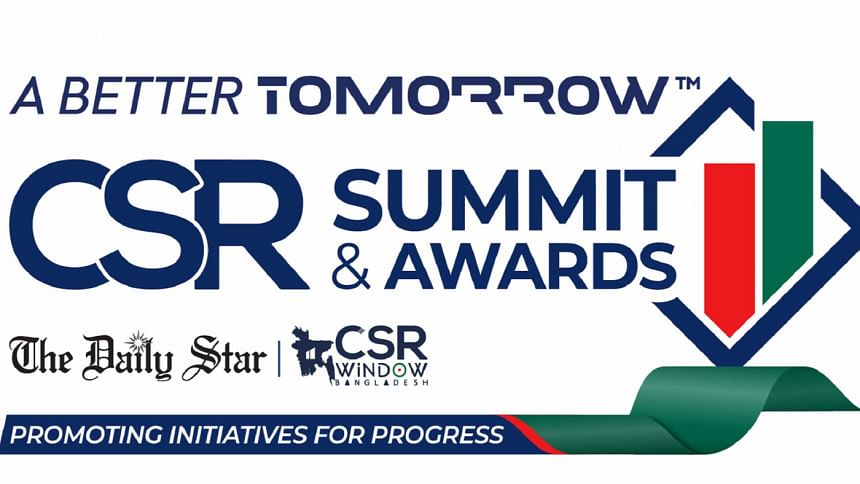 After eight divisional dialogues spanning eight districts of the country, the CSR Dialogue concluded with the final programme titled CSR Dialogue: Dhaka on September 9, 2021. The programme was part of a joint initiative of The Daily Star and CSR Window known as "A Better Tomorrow: CSR Summit and Awards". The annual nationwide programme aims to create dialogues for future development and sustainability solutions and recognise corporations for their innovative and world-class corporate social responsibility (CSR) initiatives, social projects and programmes implemented for sustainable impacts in society.
The eight districts featured throughout the programme included Dhaka, Rajshahi, Rangpur, Mymensingh, Barishal, Khulna, Sylhet and Chattogram. The divisional dialogues hosted participants from the government, corporate sector, non-governmental organisations (NGOs), volunteer organisations, and media organisations.
A diverse range of recommendations was put forth by the variety of participants that can be relevant for all stakeholders.
One of the most important recommendations was the necessity for a common platform where both the private and public sectors can collaborate on working towards sustainable development. This platform should have information about the different companies that want to work with CSR, their budgets, what areas they want to work in, how NGOs can send proposals to the relevant companies, etc. 
Fakhrul Imam, Member of Parliament from Mymensingh-8, said, "Once the information is available, it will allow NGOs, the corporate sector and the government to make more sustainable plans around this budget. There should be a platform through which all CSR-related information could be disseminated among relevant stakeholders."
A key part of any form of sustainable development is to use a whole-of-society approach. Involvement of all levels of society, mostly the marginalised group and the informal sector, will allow the country to develop sustainably.
Dr Shamsul Alam, State Minister, Ministry of Planning, Bangladesh, said, "A whole-of-society approach needs to be adopted where the government, non-government, volunteer and corporate organisations, etc., will work together. If we could establish a singular institution or federation, it would help us go a long way."
One point that was brought up multiple times in all eight divisional dialogues is the need for a collaborative effort between the private and public sectors.
M A Matin, Member of Parliament, Kurigram-3, Ulipur, said, "The government has tried its best to collaborate with the companies working with CSR, but more companies and social organisations should come forward to work in collaboration to ensure our efforts are sustainable."
In many cases, reputable NGOs and Civil Society Organisations (CSOs) who have a lot of experience are the ones selected for implementing CSR projects. However, participants of the divisional dialogues recommended leveraging local NGOs and youth organisations to implement such CSR projects.
Arifur Rahman, Chief Executive, Young Power in Social Action (YPSA), said, "Smaller, local organisations struggle to avail CSR funds as their project proposals are usually not up to the mark due to a lack of experience. There are many youth organisations in Chattogram that are also suffering because of this issue. I hope that the corporate sector will allow them to avail these funds and thereby provide them with an important learning opportunity. "
As Bangladesh moves out of being a least-developed country (LDC) to a middle-income country, the funds from international donors will be reduced over time. With that in mind, participants also recommended encouraging the corporate sector to fill this inevitable vacuum using their CSR funds.
Aroma Dutta, MP, Member, Parliamentary Standing Committee on Social Welfare, said, "As Bangladesh approaches graduation, it will no longer be in the LDC category. As a result, foreign donors will slowly reduce investment in our development sector. To ensure that we are prepared for this scenario, we need to become self-sufficient. The government should incentivise the corporate sector's CSR activities so that it can become a sustainable form of social investment. They can do so by allowing the corporate sector to use a market systems development approach in their CSR projects. With the participation of the government, corporate sector and civil society, we can establish a self-sufficient development sector that will continue to thrive and strengthen our country."
After the successful completion of the regional dialogues, the next round "Let's Talk CSR" has begun. These sessions host various organisations who have successfully invested in innovative CSR programmes across the country and discuss their good practices and learnings . These discussions will lead up to the grand finale "A Better Tomorrow™: CSR Summit & Awards 2021" which will be held at the end of October, 2021.