Achieving SDGs 5, 8 & 13 through whole of society approach
The Daily Star in association with the Strengthening Institutional Capacity for SDGs Achievement in Bangladesh (SC4SDG) Project of UNDP Bangladesh and UNDP-UNEP Poverty-Environment Action for Sustainable Development Goals project organised a roundtable titled "Consultation with wider stakeholders on SDGs 5, 8 & 13 through whole of society approach" on September 23, 2021. Here we publish a summary of the discussion.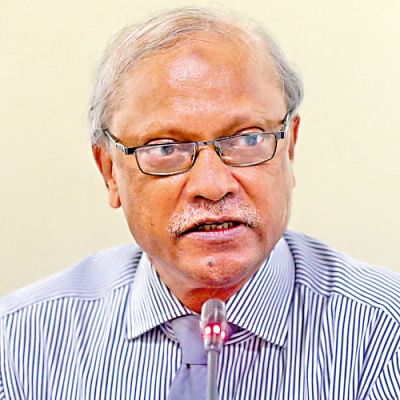 Fakrul Ahsan, Chief Technical Advisor, SC4SDG Project, UNDP Bangladesh
"Strengthening Institutional Capacity for SDGs Achievement in Bangladesh (SC4SDG)", is a multi-year initiative to support the Government of Bangladesh in achieving SDGs. This initiative aims at providing technical assistance in the formulation of evidence-based policy formulation, implementation, localisation, financing, monitoring, evaluation, reporting and outreach of SDGs in Bangladesh. This project aims to go beyond the conventional partnership with the government to private sector, NGOs, CSOs, think-tank, academia and media to ensure the 'whole of the society' approach to attain the SDG goals and targets. Bangladesh is well positioned to emerge as a global intellectual leader with regards to achieving the Sustainable Development Goals (SDGs). There is a definite need to formulate an appropriate policy framework and develop specific action plans to ensure the inclusion of marginalised and vulnerable groups of the society in the development process. This will allow us to attain the core aspiration of the Sustainable Development Goals (SDGs) which is the slogan of 'Leave No One Behind (LNOB)'. At the same time, strengthened partnership and coordination among government, private sector, NGOs and civil society should be ensured in achieving the SDGs in Bangladesh.
We want to promote the whole-of-society approach. This whole-of-society approach has already been adopted by the government. It is impossible for the public sector to achieve all the SDGs by themselves. So, we have to combine our efforts to achieve these SDGs. Our focus should be to grow while preserving the health of the environment and the planet as a whole. Finally, we must grow without leaving any segment of society behind.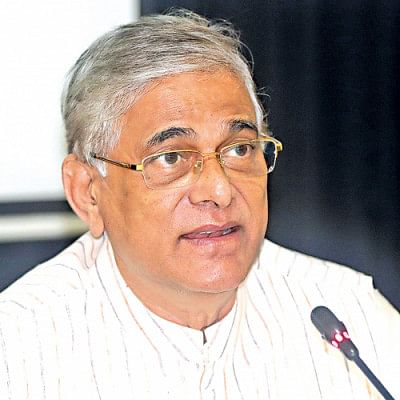 Dr Shamsul Alam, State Minister, Ministry of Planning
I thank UNDP, particularly the SC4SDGs project, for holding this important discussion in collaboration with GED and The Daily Star. We need to continue such discussions to find out how we can ensure our collaborative efforts to achieve the SDGs in Bangladesh.
Our honourable Prime Minister has recently received the SDG Progress Award from the UN-sponsored Sustainable Development Solutions Network (SDSN). It reflects the progress we are making towards achieving the SDGs. Bangladesh integrated the SDGs into its Seventh Five Year Plan and Eighth Five Year Plan. We are currently preparing our second SDG action plan. We adopted the whole-of-society approach to achieve the SDGs.
With regard to SDG 5, some of the key challenges for achieving gender equality in the country are violence against women, inequality of opportunities, child marriage, and lack of financial empowerment of women. The government has adopted several legal and policy actions to address these issues.
We emphasised job creation through accelerated GDP growth as one of our most important goals in the Sixth, Seventh and Eighth Five Year Plans. During the Seventh Five Year Plan period, we succeeded in sending 1.5 times as many migrant workers abroad than our goal. However, we couldn't make the desired progress in creating employment opportunities within the country. I would request the private sector representatives to come forward to help the government in this regard.
The government has formulated a comprehensive development plan – the Bangladesh Delta Plan (BDP 2100) – to tackle the climate change challenge. We have also updated the Bangladesh Climate Change Strategy and Action Plan (BCCSAP). However, we have not been able to get enough funds from the Climate Change Fund due to lack of bankable projects.
Last but not the least, we have to improve a lot in terms of generating data on SDG indicators, particularly climate change related indicators.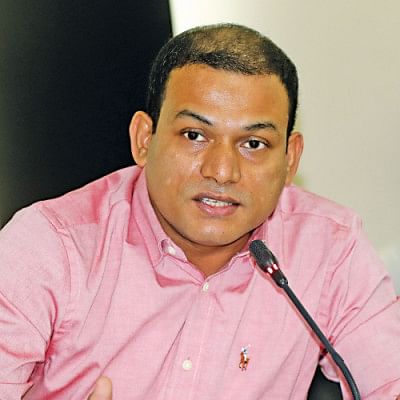 Mizanur Rahman, FCA, Head of Operations & CFO, The Daily Star
On behalf of The Daily Star, I would like to thank everyone for joining today's discussion. We all aspire to achieve the SDGs by 2030. But aspiration alone will not help us realise the SDGs. To achieve the goals, we have to act together. The government, private sector, development sector and media all have their roles to play here. The Daily Star, as a credible media platform, would like to contribute to this effort by disseminating information on SDGs to the wider audience. Let's make our mother earth more liveable with equal opportunities for all.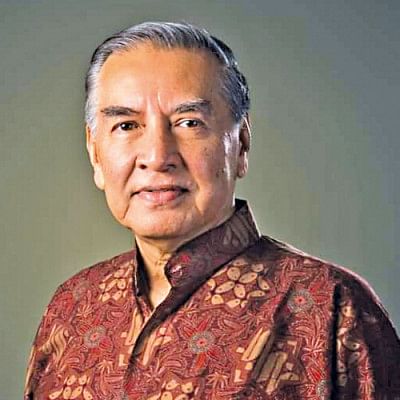 Mahfuz Anam, Editor and Publisher, The Daily Star
 Achievement of the SDGs has become a global movement. Every country is working toward achieving the SDGs from their own perspective. In Bangladesh, the government, NGOs, and different organisations are working on the SDGs. The Daily Star is proud to be a partner in this effort. Let's work together to take the country and humanity forward.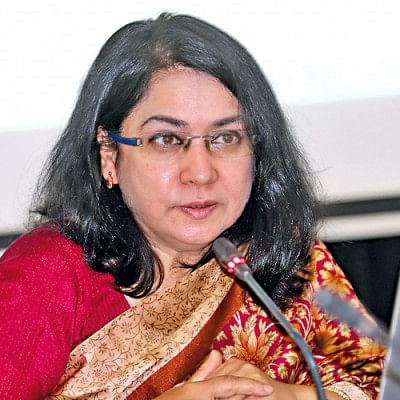 Dr Fahmida Khatun, Executive Director, Centre for Policy Dialogue (CPD)
An institutional framework should be established to ensure participation of all those who are playing a role in SDG implementation. All NGOs, CSOs and private organisations should have their efforts recognised as partners in the institutionalised framework. It will help strengthen collaboration among all the stakeholders. The government can set up a special fund to support resource-starved NGOs for implementing their SDG-related activities.
With regard to SDG 5, the private sector must be engaged in the achievement of gender equality. They should come forward to create awareness about violence against women within their organisations and make workplaces safer for women. Our educational curricula should be made more gender-sensitive.
In terms of SDG 8, the government has to create more employment opportunities. It should hold dialogues with other countries regularly, with a focus to increase employment opportunities abroad for Bangladeshi workers. The private sector has a big role in creating employment opportunities. They should particularly focus on including more women in the workforce and reducing the gender pay gap. Academic institutions should assist fresh graduates with career placement programmes.
SDG 13 is a global concern. The Bangladesh government is playing its part. But at the international level, the government needs to encourage and urge developed countries to increase funding for tackling climate change. The private sector should ensure that all their economic activities follow a green growth model.
Real-time, authentic and representative data is very important to formulate realistic policies. That is why we need more data surveys. The government can take help from NGOs and other private organisations in this regard.
As to the adoption of the whole-of-society approach, I want to suggest a 3-OD model: Open Data, Open Dialogue and Open Democracy. Open data means free and easily accessible data. Open dialogue encourages discussions between the government, private sector, academia, the youth and all stakeholders. Finally, open democracy is an effective democracy where everyone has a voice, particularly those who are marginalised.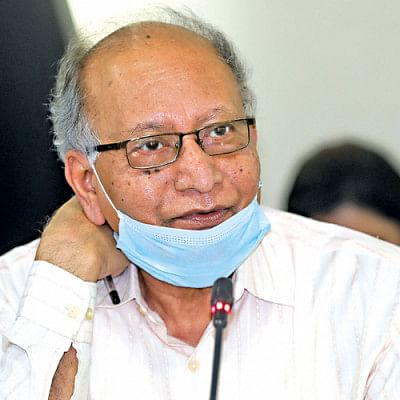 Dr Mustafa Kamal Mujeri, Executive Director, Institute of Inclusive Finance and Development (InM)
In our development activities, we often forget certain segments of our society, particularly the weaker segment. That is why we need to adopt the whole-of-society approach so that no one will be left behind. The GED has been working towards bringing this to the forefront of our policymaking process. We have set our targets in our plans and have figured out the pathways. But we must now figure out how to move faster in realising those goals.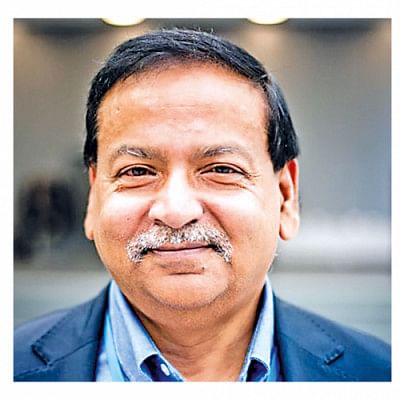 Dr Saleemul Huq, Director, ICCCAD and Senior Associate, IIED
Bangladesh is well ahead of others in implementing a whole-of-society approach. We have already agreed to the Paris Agreement, where we have agreed to keep temperature rise below 1.5 degree Celsius.
Bangladesh is also a global leader in adaptation, particularly locally-led adaptation. We must ensure that the most vulnerable groups are involved in the planning, decision-making and implementation of adaptation activities.
The third issue at hand is loss and damage, which we must address. Public-private partnership initiatives are essential to address loss and damage. Our government has already started a pilot programme regarding a public-private partnership for loss and damage.
Dr Binayak Sen, Director General, Bangladesh Institute of Development Studies
Industrialisation has a vital role in creating the demand for human development. Employment opportunity in garments, for example, has been a major driver behind the increase in secondary school enrolment rate in villages. 
The female labour force participation rate in India was 30 percent in 2000 which declined to 21 percent in 2019. During the same period, Bangladesh's rate increased from 27 percent to 37 percent. This contrast can be explained by the role of structural transformation in shaping social transformation in Bangladesh.
We should not force formalisation on the informal labour market. Instead, we should try to provide social protection or other benefits for informal sector workers.
Salaried employment is increasing in the rural and urban areas, and small and medium-sized enterprises (SMEs) play a crucial role here. So, we have to support young entrepreneurs who are creating jobs.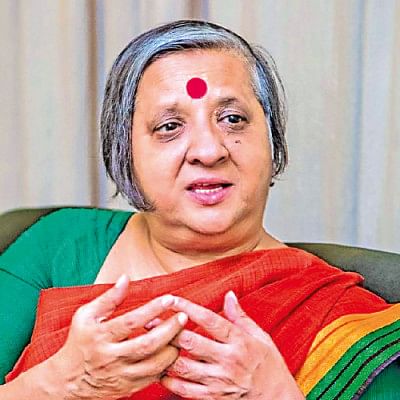 Khushi Kabir, Coordinator, Nijera Kori
In terms of gender equality, we have made tremendous progress in life expectancy, women's health, nutrition level, education, access to work, etc. However, women in Bangladesh still suffer from physical, mental and social insecurity. These issues must be addressed.
In the agricultural sector, the minimum wage is relatively low. Moreover, there is no specific minimum wage for women. Women all over Bangladesh get much lower wages than men for the same work. There are no implementable laws in the agricultural or rural sector to prevent this from occurring.
Economic growth is essential for development of the country. But it cannot be at the cost of climate and sustainability. Before implementing any development project, we must consider its wider and future impacts.
There should be a system where non-state actors' voices can be brought to the forefront so that government plans include the opinions of non-state actors.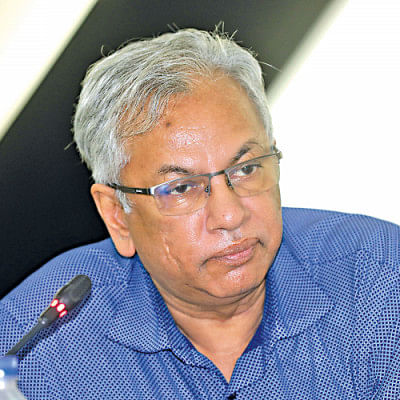 Prof A K Enamul Haque, Professor, Department of Economics & Dean, Faculty of Business and Economics, East West University
30 percent of female university graduates do not join the workforce. Women-unfriendly public transport and sexual harassment are two major reasons. We need holistic change to address this issue. For example, if we want 50 percent of women to work, buses should have 50 percent seats reserved for women. Our cities have to be redesigned to ensure women's and persons with disabilities' access to public facilities.
Education is designed to export human resources. This needs to change. Our curriculum does not include courses on the problems faced by our country but instead focuses on solving the problems of other countries. If these factors in fact make a university "successful", universities should be rebranded as licensing centres for human resource export.
One of our biggest problems is urban solid waste management. The existing waste management capacity of the City Corporations in Dhaka is for half the amount of solid waste we produce. We should promote community-based composting since it is the cheapest way to manage solid waste in city areas. 
The recycling industry should be recognised as a formal industry.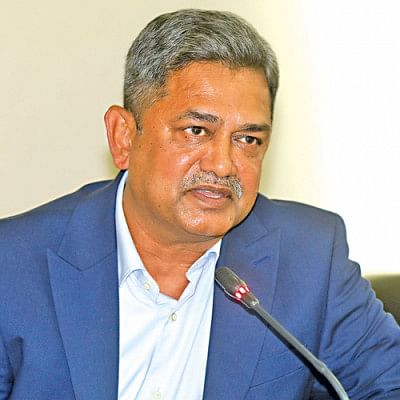 Major General (retd) Sheikh Md Monirul Islam, Chief External and Corporate Affairs Officer, bKash
Financial inclusion is vital for achieving inclusive development. In 2010, the present government strategised financial inclusion as one of the critical factors in bringing the unbanked population within formal banking arrangements. At the time, only 16 percent of the adult population had bank accounts. Today, about 63 to 65 percent of adults have some form of financial accounts. bKash has about 56 million mobile financial service (MFS) accounts, and 42 percent of the accountholders are women.
The issue was that women were too shy to go to agents and give their information on paper to open accounts. Technological innovation has made self-registration possible through Electronic Know Your Customer (e-KYC), and now, women can open accounts wherever they are.
7.5 lakh garment workers are paid wages through digital means. 63 percent of these workers are female. The women are empowered because the money directly goes to their accounts, and they can control their expenses. A study by BIDS has found that women who use MFS accounts have more freedom of movement, stronger participation in family decision-making and higher asset acquisition rates.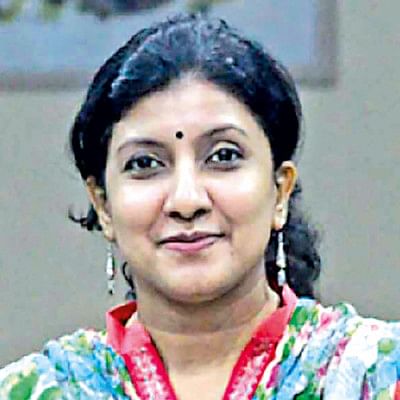 Dr Nazneen Ahmed, Country Economist, UNDP Bangladesh
While taking a whole-of-society approach, we need to change the kind of messages we are providing to the wider community. For example, home economics should not be a subject only for girls, and agricultural studies should not be only for boys. Again, when we refer to unpaid family work, we imply that it is only women's work. Why can't we demand recognition of unpaid family work without conflating it with women's work? Even up until recently, our textbooks had the wrong messaging.
Our labour laws now mention that childcare facilities should be provided in workplaces with at least 15 female workers. However, this implies that it is women's job to take care of their children and not the men's. Such laws should be amended to include childcare facilities for all workers, regardless of gender. Organisations should have mandatory seminars on gender sensitisation.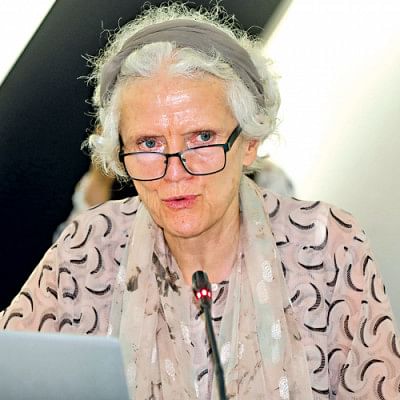 Judith Herbertson, Development Director, Foreign, Commonwealth and Development Office, British High Commission Dhaka
The pandemic has taught us how flexible we can be when faced with a global challenge. We should be learning from the last 18 months. We mobilised scientists, financiers, government policymakers so quickly to get a vaccine approved, shipped off and administered. We need to bring this level of urgency and efficiency to achieving the SDGs. 
Bangladesh is vulnerable to climate change, but this is unfair since the country has not damaged the global environment as much as other developed countries have. The four priorities to address climate change are coal, car, trees, and cash. We don't need further investment in coal plants. Instead, we should focus on urban planning, infrastructure, renewable energy and zero-emission vehicles.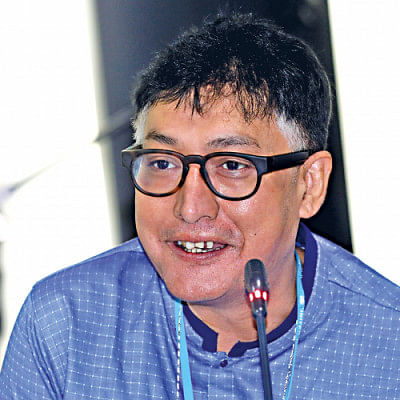 Sudipto Mukerjee, Resident Representative, UNDP Bangladesh
SDGs 5, 8, and 13 require individuals to change their behaviour. All these goals are interconnected and aligned with SDG 12 which is 'Responsible consumption and production'. Each of us can play our part here. It is our responsibility to contribute as an individual. If we fulfil our individual responsibilities, we will be able to contribute gradually at the national and international level.
The first principle of any kind of development is 'Do no harm' which means no matter what you do, you shouldn't exacerbate existing problems. In 2020, UNDP produced a Global Human Development Report which disclosed that the planet has reached the age of Anthropocene. It is a time in Earth's history when human activity started to have a significant impact on the planet's climate and ecosystem.
The earth, the land, the air, and the water are not an inheritance from our forefathers which we can use as we wish. These are on loan to us. And that is why we should ensure that we preserve them for the next generation.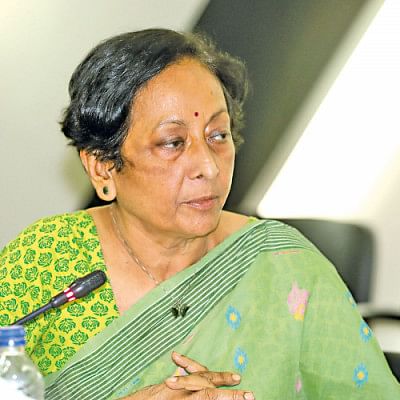 Riti Ibrahim Ahsan, Former Secretary to the Bangladesh Government
I have seen students in Madrasas often struggling to read and write in Bengali, let alone English. That is why basic education should be the same for all. After completing the basic level of education, they can go for specialised education.
There is a need for increased statistical data. We should focus on gathering union-level data, and that can be combined later to get national-level data. It will also help avoid duplication of data. 
Nazmul Ahsan, Manager - Young People, ActionAid Bangladesh
When we talk about the whole-of-society approach, we must pay attention to the marginalised people and the youth. We have to include them as stakeholders in the process.
Localisation of SDGs is necessary. We need to incorporate SDG plans to the local level planning. Local administrators should also be made aware of this planning process.
We often emphasise engaging young people in the informal sector. But, I think, this is a waste of their potential because they don't get the opportunity to develop their skills and contribute to society by working in that sector.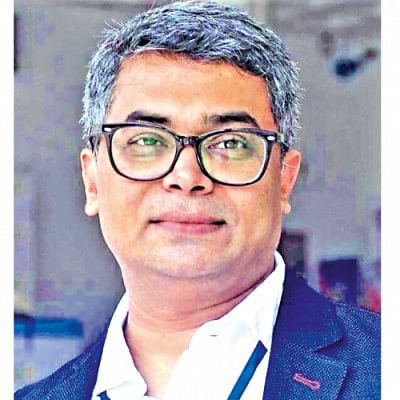 Dr Mohammad Mainul Islam, Professor and former Chairman of the Department of Population Sciences, University of Dhaka  
To measure progress towards SDGs, we need data on all the SDG indicators. However, at present, we don't have data on 110 indicators out of 232 SDG indicators.
We must ensure gender equality to continue our progress, and to do that we must curb child marriage. Unless we end child marriage, we cannot achieve eight of the 17 SDGs.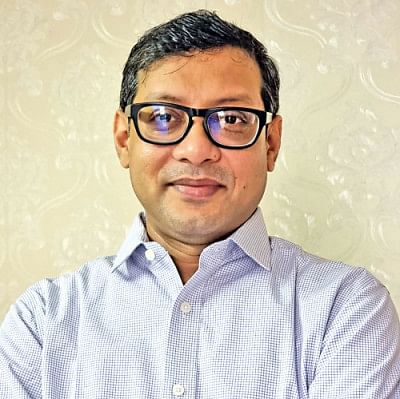 Palash K Das, Director - Ultra Poor Graduation Programme, BRAC
We don't have any comprehensive study at the national level on the care economy in both paid and unpaid forms. The Ministry of Social Welfare has already started to look at the issue but it requires support from others.
Data generation at the union level might be really difficult. But stakeholders like us are generating a large amount of data. BRAC, for example, is reaching 65,000 households living under the poverty line every year. The government should take this data from us. All this data from private organisations should be brought together, and that will contribute to the policymaking process significantly.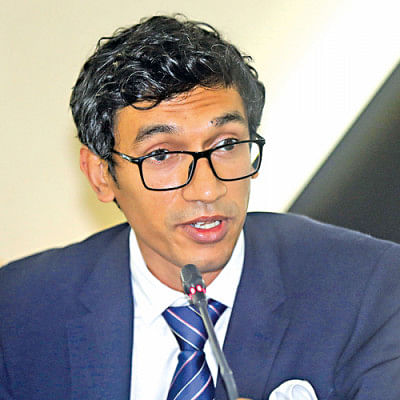 Ashik Chowdhury, Lead - Sustainable Finance and Structured Banking, HSBC
The private sector wants to contribute to the process of achieving SDGs. But there is no institutional framework within which the private sectors can be fully engaged. There should be a business advisory board comprising private sector representatives who can help the government achieve the SDGs.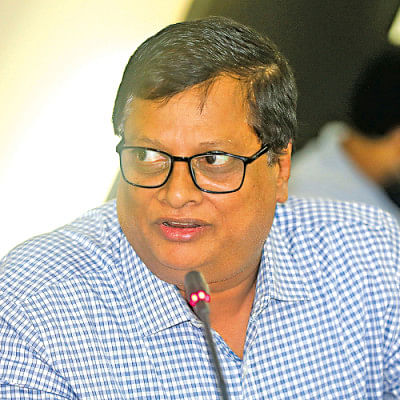 Amin Helali, Vice President, Federation of Bangladesh Chambers of Commerce and Industry (FBCCI)
Our honourable Prime Minister has requested the youth to explore entrepreneurship opportunities instead of depending solely on jobs. Therefore, the government should create an enabling environment for entrepreneurship and support young entrepreneurs.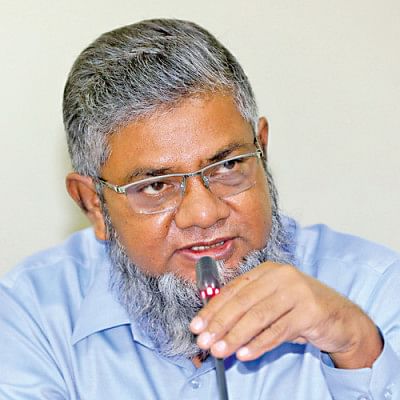 Md Mafidul Islam, Chief, General Economics Division (GED)
Bangladesh is one of the top performers in sustainable development. Global recognitions of Bangladesh show that we are on the right track in terms of achieving the SDGs. We will strive for continuous improvement with the support of all the stakeholders.
This consultation programme reflects our adoption of the whole-of-society approach.
I want to thank all the participants for their valuable contribution to today's discussion. We now have several important recommendations which will help us formulate the second SDG action plan.
Before concluding the session, I want to highlight one important issue. About 29 percent of our youth is not in employment, education or training. We have set a target to reduce this number to 15 percent by the year 2025. Besides, we are aiming to create employment for 11.1 million. We have already revised our strategies to reach this goal.
Recommendations
The whole-of-society approach must be adopted to ensure participation of every segment of society in the development process.
Bangladesh has to make improvements in terms of generating real-time, authentic, and representative data on SDG indicators. Data can be collected from different stakeholders working at the grassroots level.
The SDGs should be fully integrated into all the national and local development plans.
An advisory forum can be set up comprising private sector representatives to ensure participation of the sector in achieving the SDGs.
Focus is needed on urban planning, infrastructure, renewable energy, and zero-emission vehicles to tackle climate change.
We should work together to end child marriage.
Education curricula should be made more gender-sensitive.
Instead of imposing formalisation on informal labour market, provide social protection and other benefits to informal sector workers.
Recognise the recycling industry in Bangladesh to help solve the solid-waste management crisis.
Promote public-private partnership to address climate change related loss and damage.