'Rohingya repatriation after signing MoU with Bangladesh'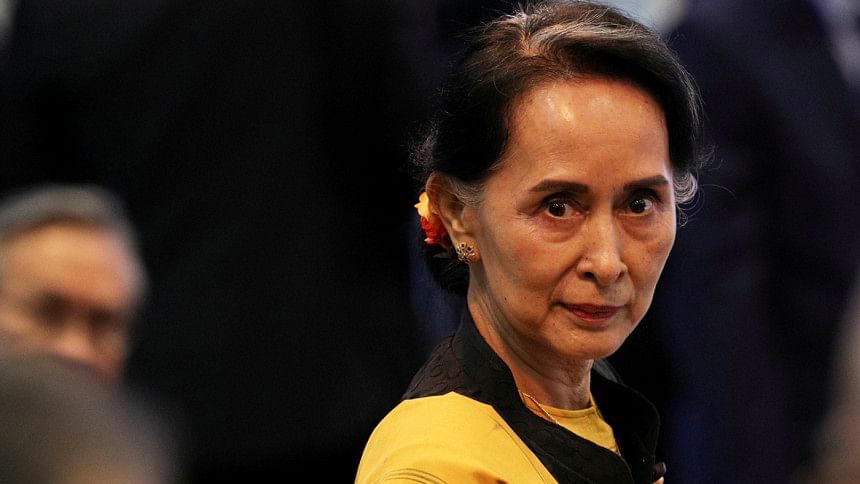 Widely criticised for her stance over Rohingya refugee crisis, Myanmar leader Aung San Suu Kyi now told her fellow Southeast Asian leaders that her country will take back Rohingya refugees after it signs an agreement with its neighbour Bangladesh.

Suu Kyi gave the assurance after two of the unnamed Association of Southeast Asian Nations (Asean) leaders raised the issue during a plenary session of the Asean summit in Manila yesterday.
Myanmar was already taking steps to address the plight of the Rohingya people, she said.

"The process of repatriation of IDPs (internally displaced persons) will conclude within three weeks after a signing of a memorandum of agreement for understanding with Bangladesh," Philippines Presidential Spokesperson Harry Roque Roque said quoting the de facto leader of Myanmar.

He said Suu Kyi also told her fellow Asean leaders that Rohingyas who had fled to Bangladesh could return to Mynamar after the two countries sign a memorandum of understanding. 
"I can confirm that the Rohingya issue was discussed. It was specifically brought up by two member states," Roque said in a press briefing.

He did not identify the two Asean leaders who raised the issue of the Rohingyas during the plenary session at the Philippine International Convention Center in Manila.

"Myanmar specifically addressed the Rohingya issue. Myanmar specifically said… they are in the process of attending the Kofi Annan report (and that) they welcome humanitarian assistance," Roque said.

A commission headed by former United Nations chief Kofi Anan in August released a report that called on Myanmar to scrap the restrictions on the movement of citizenship of persecuted Muslim Rohingya.

The report was release before the violence broke out in Myanmar's Rakhine state which led over 600,000 Rohingyas to flee to Bangladesh.

"Myanmar agreed that they welcome humanitarian assistance but there was no specific mention about which country will provide," Roque said.