UN needs reform: PM Hasina's adviser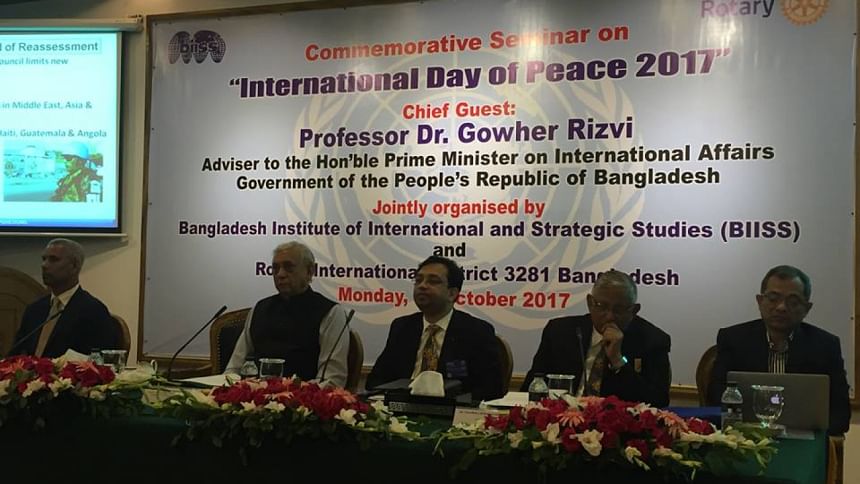 Speaking over the Rohingya issue, Prime Minister Sheikh Hasina's international affairs adviser Dr Gowher Rizvi today advocated for a reform of the United Nations.
"The UN General Assembly should have the power to overrule the Security Council resolution," he said citing China and Russia's cold shoulder towards the Rohingya issue.
Gowher Rizvi, while speaking at a programme in Dhaka, also labeled the role of Russia and China at the latest UN Security Council meeting as "a failure of the organisation".
International pressure on Myanmar should continue for solving the Rohingya crisis, Dr Gowher voiced.
"We cannot go forward unless we mount more effective pressure over the issue," the PM's International Affairs Adviser also said.