'Myanmar will take back verified refugees'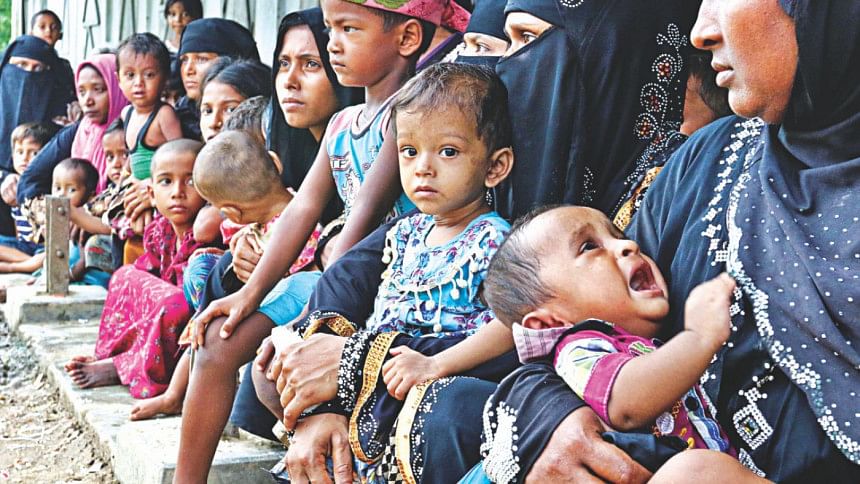 Myanmar government today said it will repatriate Rohingya refugees willing to return from Bangladesh after verification in accordance to Joint Statement of April 1992.
It has been said in a statement issued from Myanmar's State Counsellor Office, a day after the country proposed of taking back the refugees from Bangladesh.
Myanmar has been maintaining from the beginning, starting with Aung San Suu Kyi's speech, that it would repatriate Rohingya refugees after a verification process.
The joint statement of 1992, an agreement signed between Bangladesh and Myanmar, had a loophole – allowing only the repatriation of those with valid identity cards of Myanmar.
If any refugee is stripped of documents prior to crossing over, as is the case common to majority of the 507,000 refugees, he or she will lose eligibility to return back to Myanmar.
The State Counsellor Office's statement also said Union Minister U Kyaw Tint Swe, during meeting with Bangladesh Minister AH Mahmood Ali, invited him for a visit to Myanmar for further discussion.
According to the statement, Bangladesh's Foreign Minister Ali accepted the invitation.
Yesterday, Minister Ali told journalists that Myanmar had proposed to take back its nationals. However, the country did not offer any specifics of how it would be done.
Already 507,000 of the Myanmarese minorities have fled into Bangladesh since late August to escape a military crackdown in Rakhine State – what has been termed "a textbook case of ethnic cleansing".