Tavella murder charge sheet 'politically motivated': Fakhrul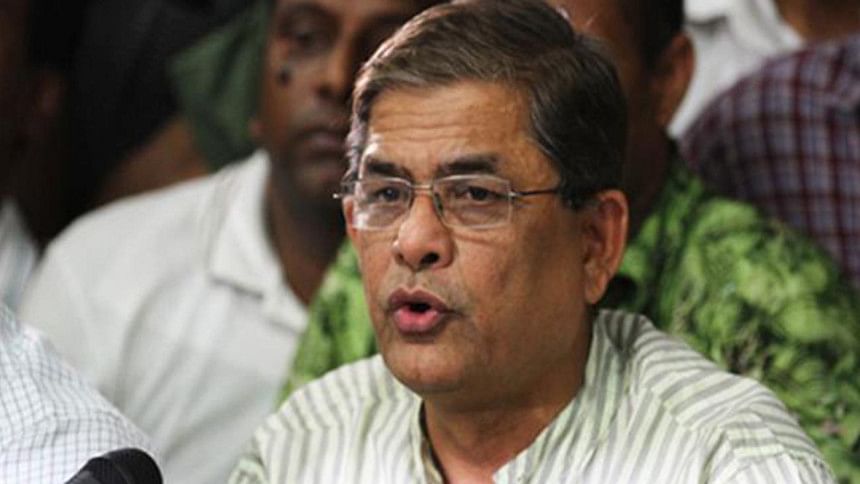 BNP Secretary General Mirza Fakhrul Islam Alamgir today criticised the government for framing charges implicating his party leader in connection with the Italian citizen Cesare Tavella murder case.
"It's politically motivated and an attempt to shift the burden to another's shoulder," Fakhrul said in a statement this afternoon.
He came up with the reaction a day after police submitted charge sheet to a Dhaka court against seven people including BNP leader MA Quayum in the murder case.
Quayum, who is joint convener of Dhaka city unit of BNP, has been implicated with the case without following any legal procedures, Fakhrul alleged.
"False cases are being lodged against our party men with an ill motive to implicate BNP with militancy," he said, adding that the government is busy to suppress its political oppositions instead of curbing militancy and extremism in the country.
BNP leaders have been blamed for all the recent killing incidents including Tavella as there is a plan to keep the real perpetrators behind the scene, he also said.
Tavella, an aid worker, was killed in the capital's Gulshan Diplomatic Zone on September 28 last year.
Barely a week after, Japanese national Kunio Hoshi, a farmer, was shot to death at Alutari village of Kaunia upazila in Rangpur on October 3.