Shafik Rehman - who is he?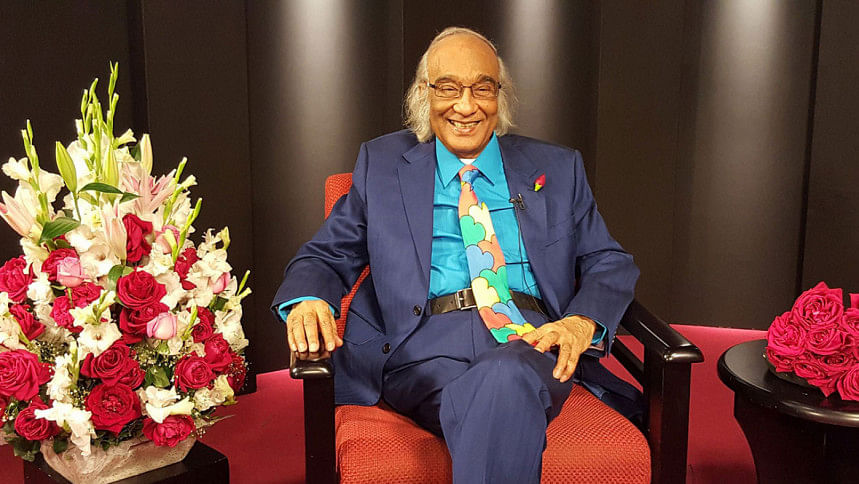 Shafik Rehman became a household name after he launched the weekly Jai Jai Din in the mid-1980s.
Although, he does not hold any formal position in BNP, Rehman is considered as one of the main advisers of Khaleda Zia. He was known as apolitical in his early life, Rehman became sympathizer of BNP since 1996.
Born on November 11, 1934, in Bogra, Rehman tried his hand at writing from a very early age. While studying in Class 10 of Saint Gregorys, he used to publish a monthly hand written magazine named Shachitra 10. This was around 1949.
Widely credited for introducing 'Love Day' or Valentine's Day in Bangladesh, Rehman went from his early years of publishing hand written magazines to earn a MA in Economics from Dhaka University in 1956.
He then went to England for higher studies and passed the exams for Chartered Accountancy in 1965 from Institute of Chartered Accountants in England and Wales.
Shafik Rehman had gone back to the UK to work under Justice Abu Sayeed Choudhury gathering support for Bangladeshi forces during the 1971 Liberation War.
He worked as an accountant in Dhaka as a senior partner of leading audit firm RRH and in Hotel InterContinental, and also worked in various multi-national companies in London, Japan and in the Middle East.
Rehman founded weekly Jai Jai Din in 1984 with his critical commentary on former military ruler HM Ershad. Ershad banned the magazine. However it began publishing again in 1991 after the fall of Ershad.
The weekly later was turned into a national daily in 2006 and he became the editor until he was allegedly forced to sell its ownership in 2008 during the military-backed caretaker government regime.
An admirer and collector of movies, Rehman has presented many talk shows including Lal Golap (Red Rose) in Bangladesh television and also used to play as a guitarist in Wares Ali's Hawaiian Guitar troupe in Radio Pakistan situated in Dhaka from 1954-57. 
A road of Tejgaon on which Jai Jai Din has its office, was also named "Love Load" as he insisted then Dhaka City Corporation authorities to do so. 
*Source: Shafik Rehman's office.