PM failed to grasp havoc in haor: Khaleda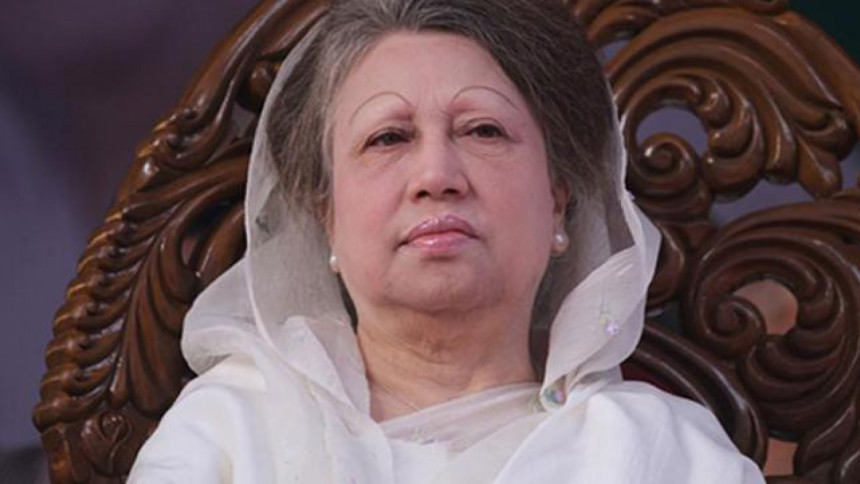 Prime Minister Sheikh Hasina has failed to realise the devastation in the haors, BNP Chairperson Khaleda Zia said today.
"Noticing her (PM) efforts in the haor area, it seems to me that the premier failed to understand the reality of the flood victims," Khaleda said in a statement.
The former prime minister called upon the government to declare the flashflood-affected haor areas as disaster zone for the next six months.
Khaleda also blamed the government's local officials for their negligence in protecting the haor area and said their misdeeds, corruption and failure were also to blame for the disaster.
"I urge the government to initiate a plan in national level immediately to reduce the hardship of the haor people," she said.
Khaleda also called upon the authorities concerned to continue food assistance to the flood victims until fresh crops come to their houses.
She also demanded to waive the interest of the farmers' agriculture loan and stall the installment collection of the loans immediately.