Result of 'Jatiya Oikya' zero: Muhith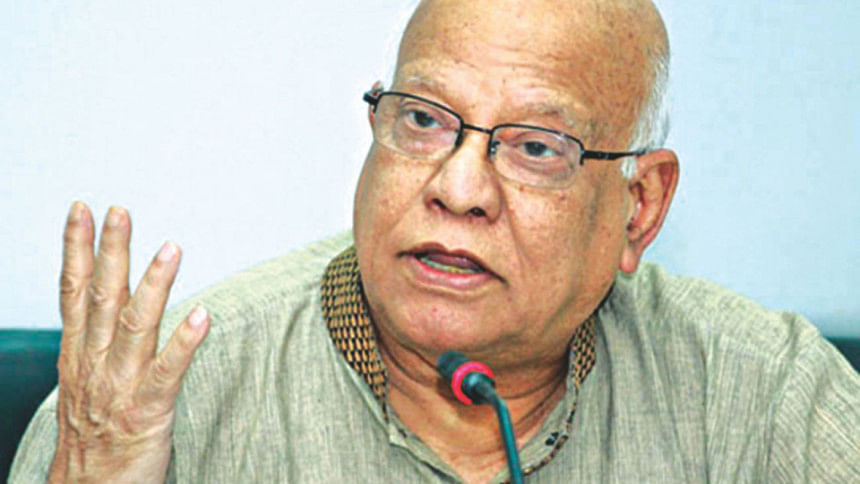 Finance Minister AMA Muhith today said the next national election will be held as per the constitution and no conspiracies will be able to obstruct it.
"The result of the 'Jatiya Oikya' (national unity) is zero. Who are those trying to form the national unity? They all are zero," he said while speaking as the chief guest at a seminar on "Girls Education and Empowerment" at Dirai municipality in the district.
Bangladesh Female Academy organised the seminar.
Muhith said members of the present parliament will join the election-time government. "Anyone else can't be included in the government," he added.
Responding to a question, he said, the government has no special initiative to bring the BNP in the election. "BNP was a big party, but there is a doubt now," he added.
He said Prime Minister Sheikh Hasina is providing all sorts of efforts to promote female education across the country.
Parliament Member and founder of the Bangladesh Female Academy Mahmud Us Samad Chowdhury presided over the seminar while founding President of the Bangladesh Female Academy Zamil Chowdhury was present as the special guest.