Syed Ashraf joins new ministry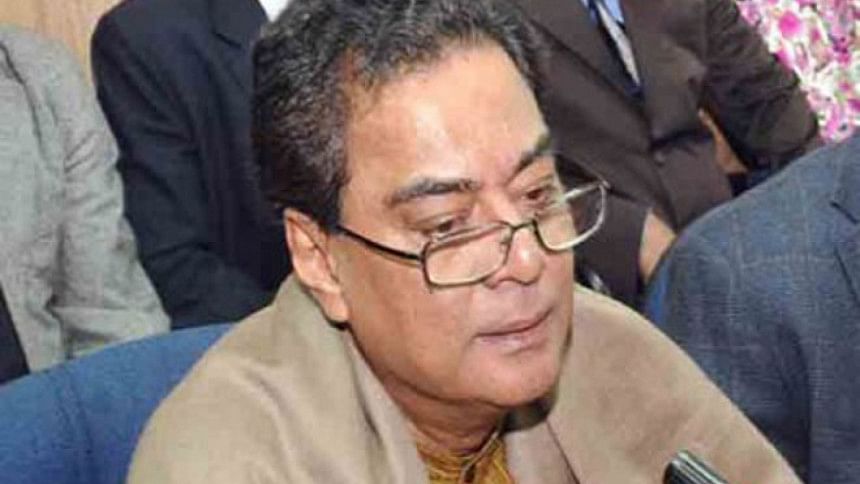 Syed Ashraful Islam, who was stripped off from LGRD ministry and reappointed to the ministry of public administration, joined his new office today.
First day at office, Syed Ashraf arrived around 2:30pm though all the officials, including the junior minister, was waiting for him since morning.
A smiling Ashraf spoke to waiting journalists and said he was eager to get to business. And in response to a query, he said his party believes in keeping the administration out of party influence.
"Awami League does not believe in influencing the administration," he asserted.
State minister for public administration Ismat Ara Sadique, the ministry's senior Secretary Kamal Abdul Naser Chowdhury and all other officials were awaiting Syed Ashraf's arrival since morning.
"We are ready for him (Ashraf)," Secretary Kamal said in the morning. "We will greet him when he comes. Then we will hold a meeting and discuss the works and developments of the ministry".
Today is the first day of office after Eid holidays with low attendance at the secretariat. Most of the officials who had attended office this morning were seen exchanging Eid greetings.
Syed Ashraf, believed to be a trusted man of Prime Minister Sheikh Hasina, was stripped from minister position of the Local Government and Rural Development on July 9.
The move, that is entirely within the bounds of the premier, stirred widespread gossip in the political scenario. However, none of the ruling Awami League leaders went public with any opinion.
Exactly a week after the removal, he was reappointed to public administration ministry.
Ashraf himself refrained from speaking in this regard directly. The only time he said something was at a programme where he pulled reference to his father's devotion to Bangabandhu Sheikh Mujibur Rahman and asserting that the blood running through his veins was of loyalty.
Ashraf, who is also the general secretary of Awami League and is likely to remain in the position (as said by Finance Minister AMA Muhith), was scheduled to visit his family in United Kingdom during Eid. However, he scrapped the visit reportedly after a meeting with Sheikh Hasina.