Law enforcers behind disappearances: Khaleda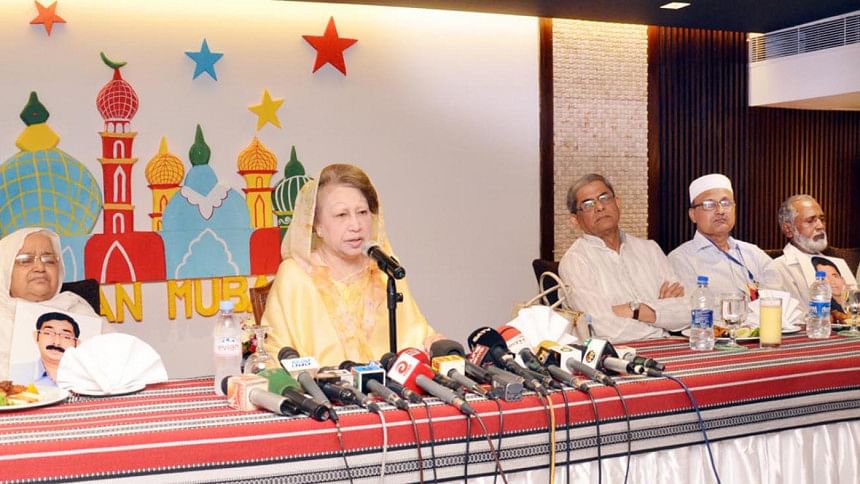 BNP chairperson Khaleda Zia today said the law enforcers including Rab and police members, who were involved in the incidents of forced disappearances and killings, will be brought to justice.
"The Rab members and policemen who were involved in disappearing people and killings will never be pardoned. They will face trial one day," said Khaleda while addressing an iftar mahfil at a city hotel.
Khaleda, also the chief of the 20-party alliance, hosted the iftar party for the family members of 38 people who became victims of enforced disappearances or secret killings during the anti-government movement.
People now hate Awami League, Khaleda said, adding, "Everybody is eagerly waiting to see the end of Awami League's misrule."
"Democracy will revive once again when steps will be taken to trace the missing people and ensure the trial of those involved in their disappearances and secret killings," she also said.