HC withdraws Khaleda's permanent bail in defamation case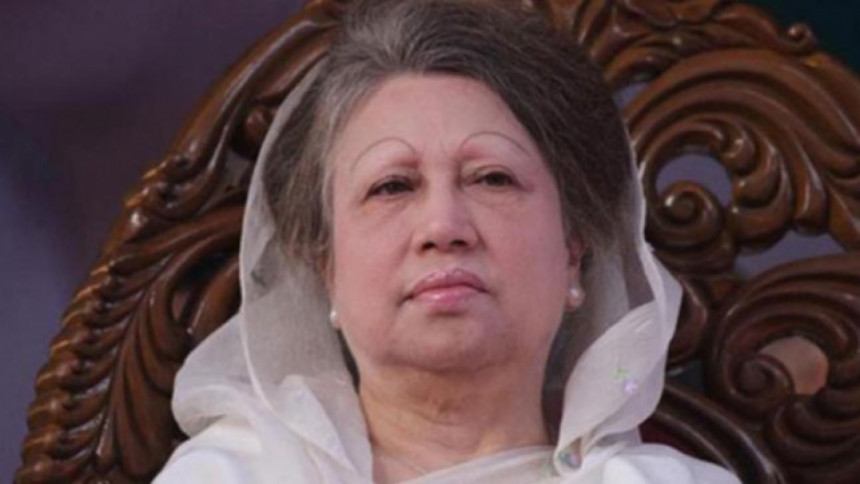 A High Court bench today withdrew its verdict, hours after it granted permanent bail to BNP Chairperson Khaleda Zia in a defamation case filed for making derogatory remarks about the number of Liberation War martyrs and Bangabandhu Sheikh Mujibur Rahman.
The HC bench of Justice Md Abu Zafor Siddique and Justice ASM Abdul Mobin gave permanent bail to Khaleda around noon today.
The bench, however, announced withdrawal of the bail around 2:30pm after Deputy Attorney General Samira Tarannum Rabeya appeared before it and said that she could not place arguments on behalf of the state as her office did not have relevant records.
DAG Samira said she was not in the courtroom during the hearing of the rule as she was busy with the Supreme Court Bar Association election.
Besides, Khaleda Zia is now on HC bail and it will continue till January next year in the defamation case, she said.  
The HC then withdrew the BNP chief's bail and said it will hold hearing on the rule in one week after reopening of the court following the upcoming annual vacation.
Both the Appellate Division and High Court Division will go on a two-week annual vacation from tomorrow and will reopen on March 29.
On December 21, 2015, Khaleda Zia at a discussion at the Institution of Engineers, Bangladesh raised questions about the actual number of Liberation War martyrs saying, "There are controversies over how many were martyred in the Liberation War. There are also many books and documents on the controversies."
Reacting to Khaleda's remarks, Raihan Farooque Imam of Narail's Naragati filed the case on December 24, 2015.
The BNP chief landed in jail after being sentenced to five years' imprisonment in the Zia Orphanage Trust corruption case by a special court in Dhaka on February 8, 2018.