Khaleda may appear for graft hearing tomorrow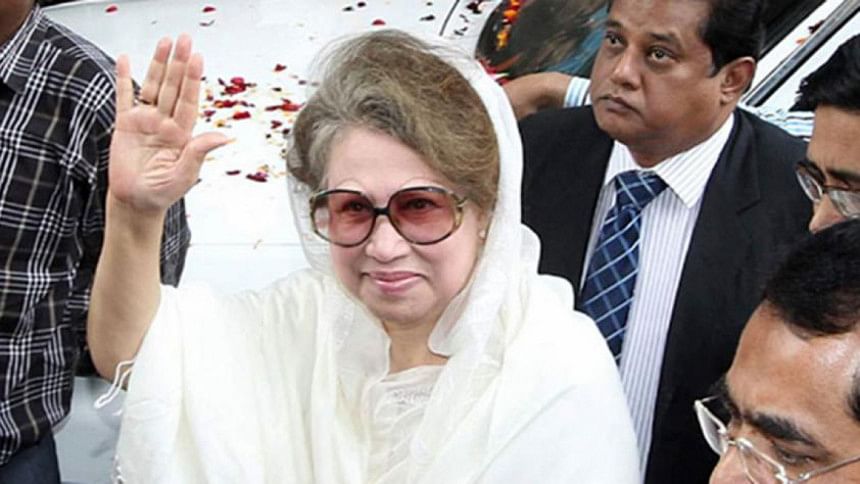 BNP Chairperson Khaleda Zia might appear before a Dhaka court tomorrow for trial in two graft cases if the government ensures her security, her counsel said today.
"Khaleda is respectful to the law and she wants appear before the court," her adviser Khandker Mahbub Hossain told reporters today. "She will appear if given security."
Khandker who is the president of the Supreme Court Bar Association said Khaleda Zia will take final decision about tomorrow's appearance after consulting her lawyer tonight.
A special court in Dhaka is scheduled tomorrow to record statements from prosecution witness of the Zia Orphanage and Zia Charitable Trust corruption cases.