Ershad acquitted of 25-yr-old graft case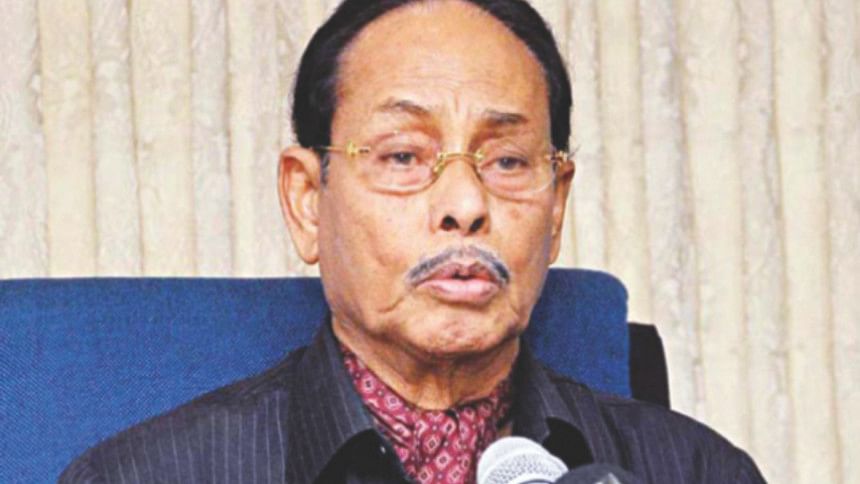 The High Court today acquitted former military ruler HM Ershad in a 25-year old corruption case that involved misappropriation of Tk 1.91 crore.

Ershad was acquitted as the charges were framed against him under two separates laws, the HC said while delivering verdict in three separate appeal petitions.
READ MORE: HC bench assigned to hear Ershad's appeal
The Anti-Corruption Commission's lawyer Khurshid Alam Khan confirmed it to The Daily Star.

The bench of Justice Md Ruhul Quddus and Justice Bhishmadev Chakrabortty passed the order today.

On April 12, the HC concluded hearing on the appeals and fixed May 9 (today) for delivering the verdict.

Of the three appeals, one was filed by Ershad seeking acquittal in the case as a lower court had sentenced him to three years' imprisonment in 1992.

The other two appeals were filed by the government for making the punishment stricter.

On March 30, the bench allowed the ACC to become a party in the case as a co-appellant.

Chief Justice Surendra Kumar Sinha on March 27 assigned the HC bench to hear the three appeals.

The then Bureau of Anti-Corruption (Bac), which became defunct after formation of the ACC in 2004, filed the case against Ershad with Cantonment police in 1992 on charge of misappropriating Tk 1.91 crore by misusing power on different occasions when he was the president from December 11, 1983 to December 6, 1990.