Family meets SQ Chy, avoids media on way out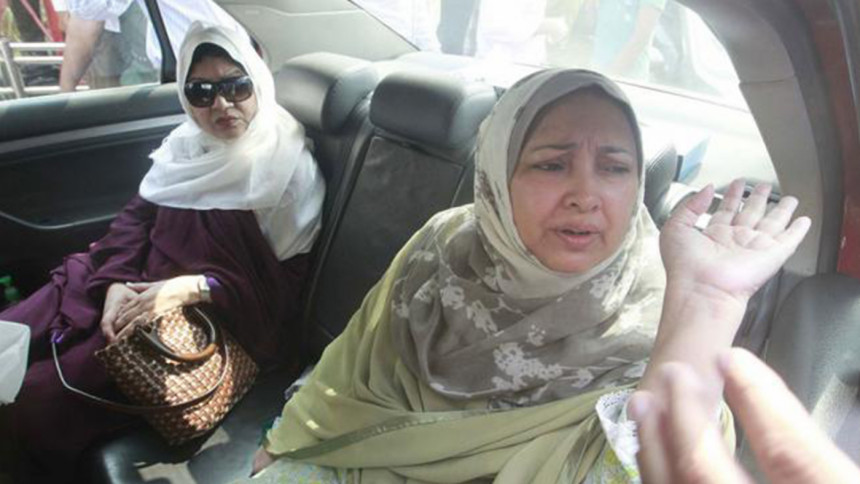 - 22 family members go, 15 allowed to meet
- Meeting takes places about an hour
- No comment to media after way out
Family of top BNP leader Salauddin Quader Chowdhury met the death row war criminal at Dhaka Central Jail today. 
READ MORE: All his tactics come to nought
After a near-one hour meeting, the family members went away without talking to the media, our correspondent reports from the spot.
The family received jail authorities' permission for the meeting earlier this morning, Huzzatul Islam, a lawyer for Chowdhury, told The Daily Star.
Later around 12:30pm, a total of 22 family members arrived at the jail gate, but the prison authorities allowed 15 inside. They came out around 1:30pm.
Those who met SQ Chowdhury included his wife Farhad Quader Chowdhury, sons Fazlul Quader and Hummam Quader, daughter Farzin Quader and sisters Jubaida Monwar and Hasina Quader.
The meeting took place a day after the Supreme Court rejected SQ Chowdhury's plea for review against his death penalty for war crimes committed during 1971.
Presidential mercy is the only thing that can now save the top BNP leader as now there is no legal bar to his execution. He will be given a "reasonable time" to seek clemency.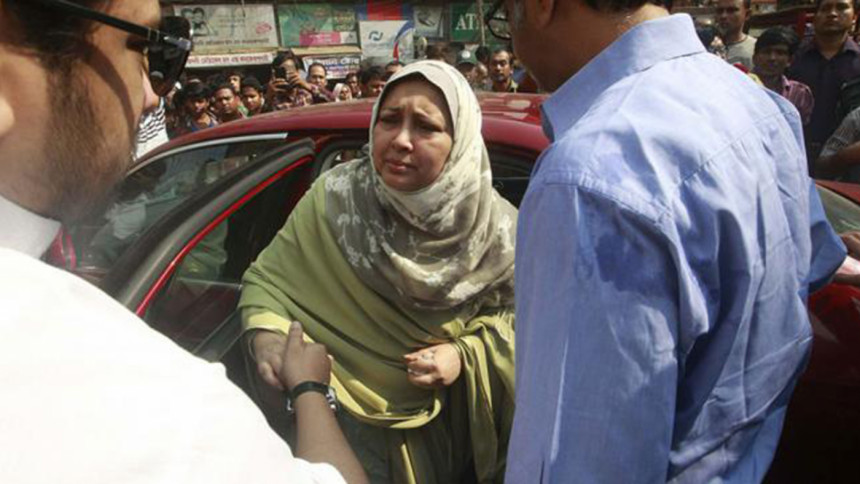 The government took a wide range of "security steps" surrounding the verdict of SQ Chowdhury, delivered together with the verdict of Jamaat-e-Islami leader Ali Ahsan Mohammad Mojaheed.
Internet was blocked throughout country for over an hour and bars were placed on social networking website Facebook and online messaging and calling apps WhatsApp and Viber.
READ MORE: Internet, mobile apps shut
The "security measures" come in view of ground-level intelligence that say of credible violence threat surrounding the verdicts of BNP leader SQ Chowdhury and Jamaat leader Mojaheed.