Fakhrul denied bail again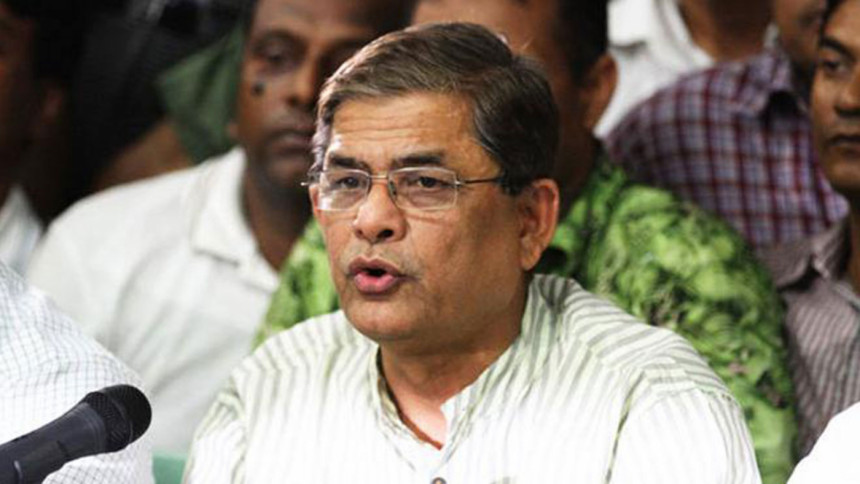 A Dhaka court today rejected bail petitions of BNP leader Mirza Fakhrul Islam Alamgir for the second time in three arson attack cases filed with Paltan Police Station this year.
Judge Kamrul Hossain Mollah of the Metropolitan Sessions Judges Court of Dhaka passed the order after Fakhrul's lawyer submitted three separate bail petitions challenging a lower court's rejection orders.
The cases were filed against Mirza Fakhrul and several top BNP leaders in January.
In the first case, police sued Fakhrul and 28 others for vandalising and torching a bus in front of Bangabandhu Hawkers Market in Gulistan area.
The second case was filed against Fakhrul and 49 other leaders and activists of BNP on charge of setting fire to a motorbike of a police manin Fakirapool area on January 5.
In the third case, the BNP acting secretary general and 33 others were sued for torching a BRTC busnear Bangabandhu National Stadium on January 6.