BNP pulls up Hasina over quota issue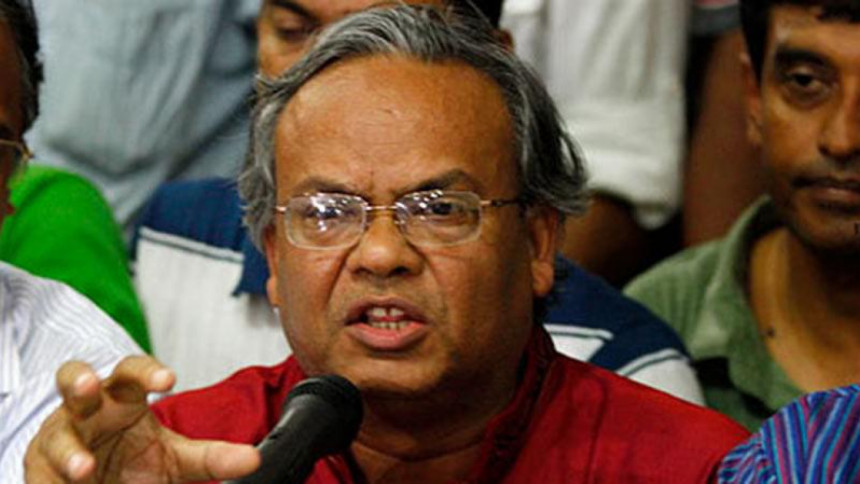 BNP today blasted Prime Minister Sheikh Hasina for "taking a U-turn" from her announcement that there will be no provision of quota reservation system in civil services.
"Prime Minister's announcement over the quota reform issue was nothing but cheating," BNP Senior Joint Secretary General Rizvi Ahmed said this while addressing a press conference at the party's Nayapaltan central office in Dhaka.
"She (Hasina) misguided the quota reformists in a planned way."
Prime Minister Sheikh Hasina yesterday told the parliament that it is not possible to reform freedom fighter quota in government jobs as there is a High Court verdict to continue it.
Earlier on April 11, the prime minister in the House clearly announced scrapping of the quota system in public service recruitments to stop repeated sufferings [of people] and avoid hassles of tackling movement time and again.
"Any announcement made by the prime minister to the nation is equivalent to a law and that should be made effective," Rizvi said referring to the PM's announcement over the quota issue.
Claiming that the quota reformists did not raise their voices demanding scrapping of the quota reservation system rather for reformation to the existing process, Rizvi said the prime minister backtracked from her announcement in the pretext of the court verdict.
"There was a High Court verdict in this regard then why she made such announcement? Her sympathy to the freedom fighters is nothing but fraudulence, " Rizvi said.