Blames on opposition encouraging militants: Khaleda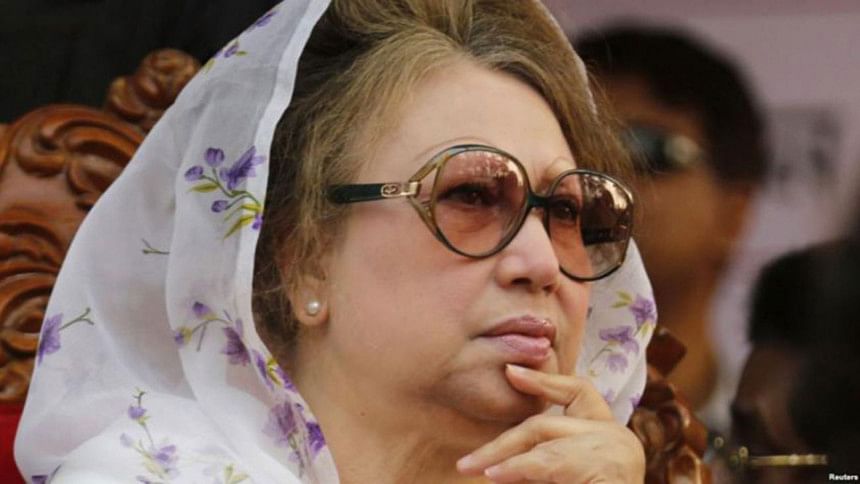 BNP Chairperson Khaleda Zia today said that militants are being encouraged as the government is trying to blame the opposition for the recent gruesome killings.
"It seems the government's main target is not to destroy dens of the real perpetrators behind those killings, but to use the killings politically. That's why they are blaming the opposition parties including BNP," Khaleda said in a press statement floated for media this afternoon.
Such irresponsible statements from the government are encouraging the militants further to continue with the killings, she added.
"It is the outcome of the government's vengeance towards the opposition," the BNP chief said in the statement issued denouncing the recent killing of a Buddhist monk in Bandarban.
The former prime minister said the government's inaction, irresponsible statements and "bid to retain in power illegally" have contributed to increase in the criminal activities and reign of perpetrators in the country.