BCL to form committees at pvt universities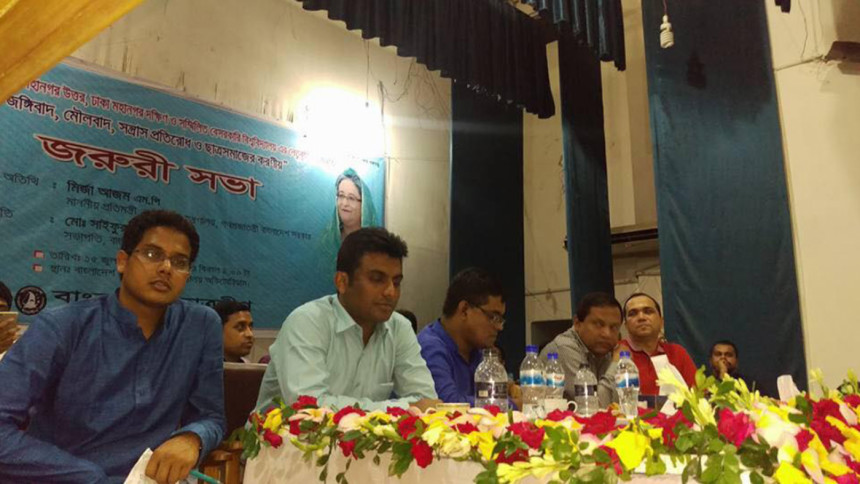 Ruling Awami League's student front Bangladesh Chhatra League will form its committees across all the private universities in a bid to "fight militancy".
"Wherever there is a campus, there will be a committee," said Saifur Rahman Sohag, central president of the front, today while announcing the measure.
The announcement came at an "emergency meet to create awareness against militancy" at Bangladesh University of Textile Engineering auditorium in Dhaka.
Mirza Azam, state minister for textile and jute said a section of students are getting involved with militancy in the private universities in absence of progressive political activities.
The meeting was organised on the back of two militant attacks – one on Holey Artisan Bakery in Gulshan and the other near Sholakia Eid congregation on Eid day.
Insight into the terror attacks revealed that most of the assailants were students of reputed private universities in Bangladesh.