Ashraf to continue as AL general secretary: Muhith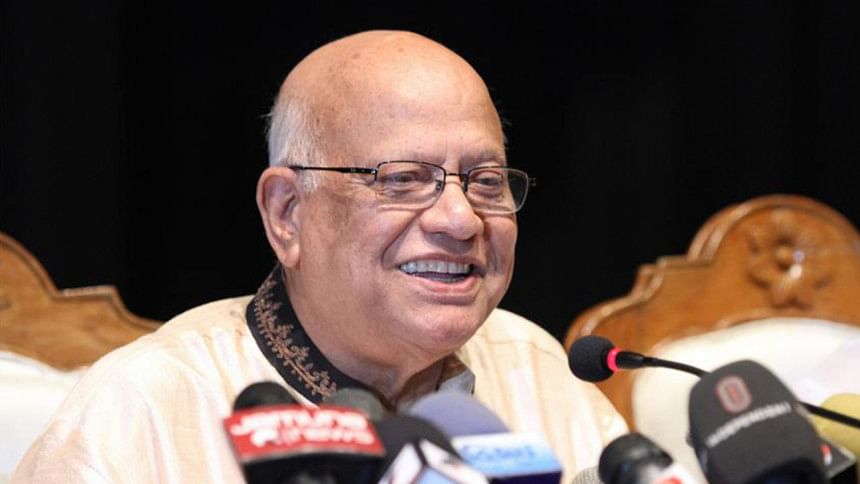 Finance Minister AMA Muhith today said Syed Ashraful Islam will continue as the general secretary of the Awami League.
"The secretary of the party is a very important position. There will be no change about this," Muhith told this to reporters at his secretariat office.
The finance minister also said, "A big positive side of Syed Ashraf is that he is a very popular leader. None has anything to say against him and none says so. The cause behind this is his behavior."
Replying to a query that whether Syed Ashraf would be made the deputy prime minister, Muhith said, "I know nothing in this regard."
Meanwhile, Syed Ashraf was made the public administration minister today, a week after his removal from the LGRD ministry.