Arrest of Aslam a drama: BNP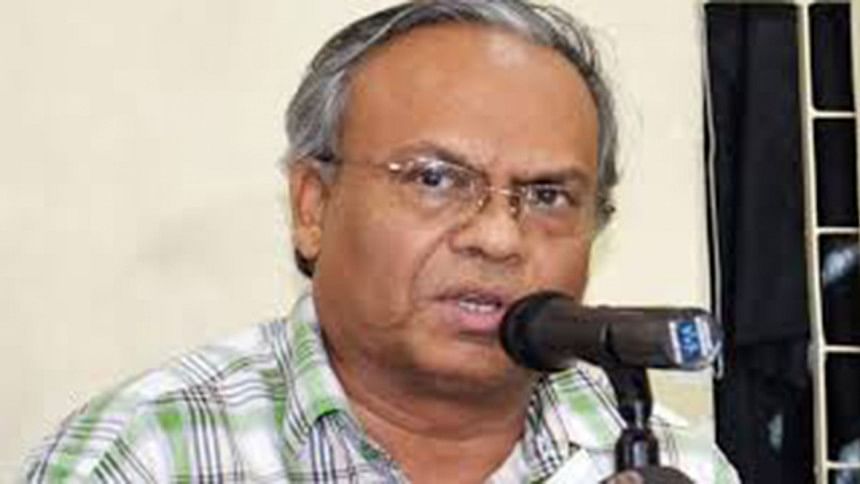 BNP Senior Joint Secretary General Rizvi Ahmed today alleged that the government "staged a drama" by arresting its leader Aslam Chowdhury in a bid to bury the Bangladesh Bank reserve heist issue.
The allegation that has been brought against Aslam Chowdhury of hatching a plot to topple the government by joining hands with Israel is funny, Rizvi said at a press conference at the party's Nayapaltan central office in Dhaka.
India is a friendly neighbour of Bangladesh and the allegation of plotting an oust-government conspiracy sitting in that country is laughing, he said.
Bangladesh government has never acknowledged Israel and expressed its full support to Palestine.
"BNP has also expressed its support unequivocally in favour of the Palestinian interest," he added.
Responding to a query, Rizvi claimed that the government wants to divert people's attention "from the fact that the prime minister's son Sajeeb Wazed Joy has US$300 million in a US bank".
"We have learnt from different sources that Sajeeb Wazed Joy has $300 million in his bank account in the US. But the government remains mum on the issue."