AL behind secret killings: Khaleda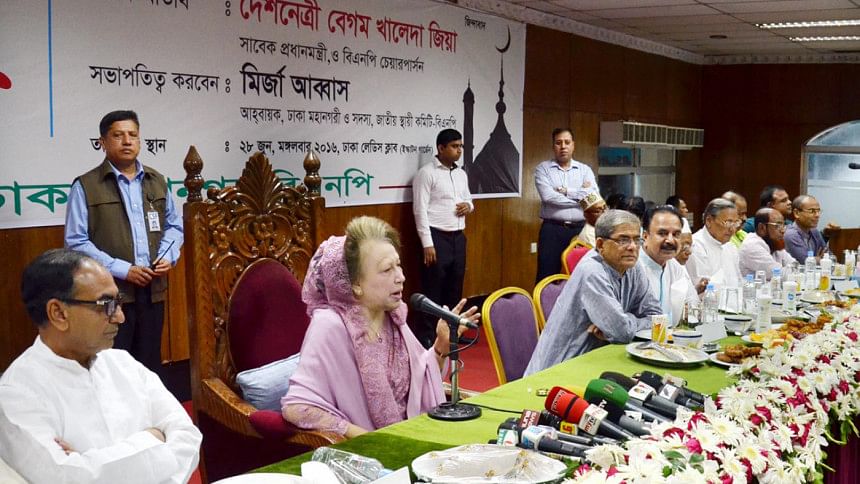 BNP Chairperson Khaleda Zia today held the leaders and activists of the ruling Awami League responsible for all the recent killings.
"Arrest the real offenders, we will extend our all out cooperation," the former prime minister made the call while addressing an iftar party at the Ladies Club in Dhaka this evening.
About the recent countrywide crackdown against militancy and extremism, Khaleda said a combing operation has been carried out only to draw attention of the people from home and abroad.
The government wants to cling on to power forever and it is trying to suppress its political oppositions, Khaleda, also chief of the 20-party alliance, said.