AL's contributions to Bangladesh history undeniable: PM
PM Sheikh Hasina says no one could deny AL's contributions to Bangladesh history.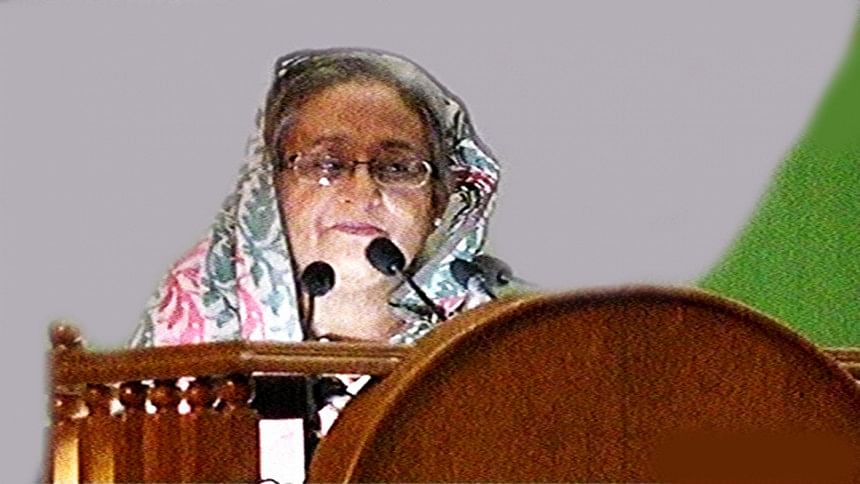 Awami League President and Prime Minister Sheikh Hasina today said no one could deny her party's contributions to Bangladesh history as it brought achievements in every field for the country's people.
"Bangladesh has achieved its independence under the leadership of Bangabandhu and Awami League as it united the whole nation irrespective of party affiliation," she said.
The AL chief was addressing a discussion marking the 66th founding anniversary of Awami League, one of the largest and oldest political organizations of this subcontinent, at the Bangabandhu International conference Center (BICC) here in the afternoon. Sheikh Hasina presided over the meeting.
The Prime Minister said those who once had neglected Bangladesh now consider it as a role model of development and it has been possible only because of Bangladesh Awami League.
Hasina said the people of Bangladesh get something whenever AL assumes office. "We've ensured food security…Bangladesh is moving ahead and will continue to move."