7.05 % GDP target 'imaginary': BNP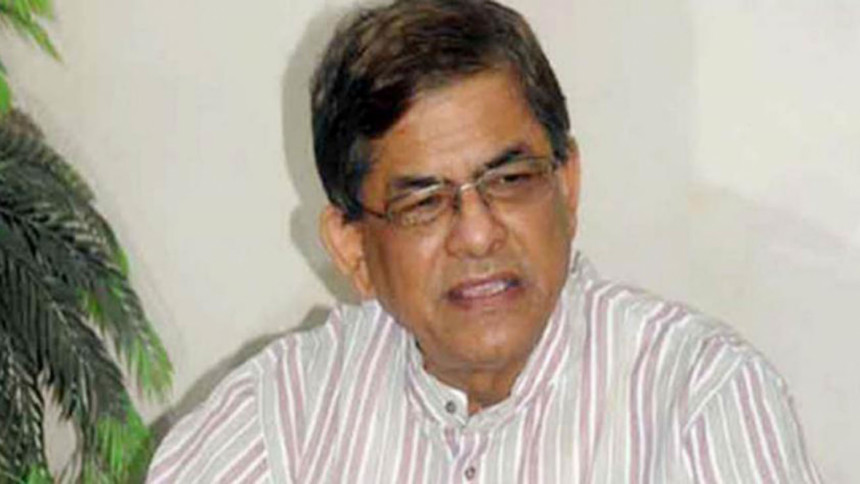 Terming the facts claimed by Bangladesh Bureau of Statistics (BBS) about the country's national income and gross domestic product as "confusing", BNP today alleged that the government is "misleading" people with this information in a bid to hang on to power.
"The BBS hurriedly made the estimate about GDP growth this year at the behest of the government," BNP secretary general Mirza Fakhrul Islam Alamgir said at a press conference at party chief Khaleda Zia's Gulshan office in Dhaka.
He said this statistic is not the correct, a claim made by the government that Bangladesh is heading towards achieving the 7 percent GDP growth for the first time as BNP-led alliance achieved 7.06 percent during its tenure in 2005-2006 FY.
The GDP growth increased as the salaries of the government service holders have almost been doubled this year, Fakhrul said.
The positions most of the economic indicators that influenced the GDP growth are not satisfactory, he added.   
Bangladesh's GDP growth would exceed 7 percent mark in the current fiscal year, according to a data of BBS for the fiscal year 2015-16.
The report says the GDP would grow to 7.05 percent, which was 6.55 percent in the last fiscal year.
Riding on the growth in the industry and service sectors, especially an increase in public-sector wage, the country is going to achieve an above-7-percent GDP growth for the first time in nine years.
In 2006-07 fiscal year, the GDP growth was 7.06 percent, and according to BBS officials, the higher growth in 2006-07 fiscal year was due to a change in base year.
"The 7.05 percent GDP growth would not be possible to achieve under the sorry state of investment. This is imaginary figure," Fakhrul said.
"The government misleads people in home and abroad with this statistics of GDP growth," he added.
He called upon people not to be confused about the "surprise of statistics."