We must do more to deter custodial violence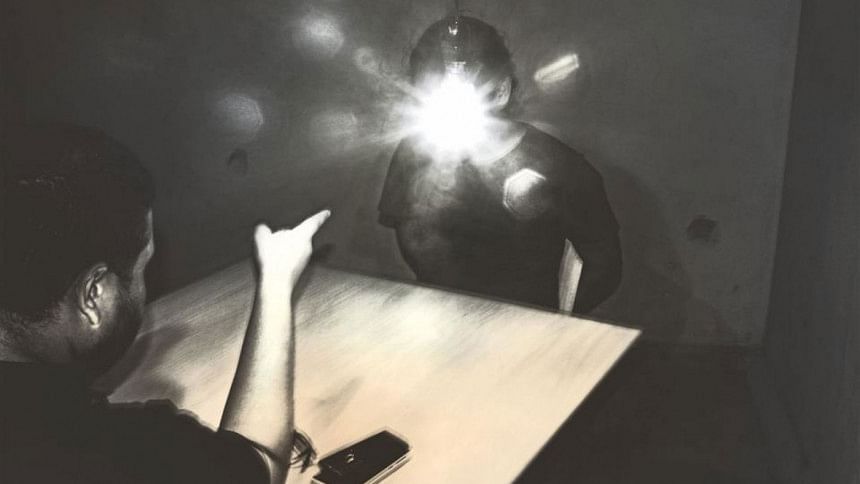 The conviction of three police officers working in one of the police stations of Dhaka metropolitan area for a custodial death that occurred years ago should be a shining example in an otherwise murky environment. For too long, errant policemen resorting to inhumane third degree methods that resulted in deaths and grievous physical injuries could not be brought under the clutches of the law. It is therefore heartening to know that these errant policemen have been found culpable and that the court has pronounced the guilty verdict.
Concerned quarters would like to ponder on whether there is a necessity of change in the law of evidence, throwing the onus on the police to explain as to how a prisoner in their custody came to meet their death under suspicious circumstances. There is perhaps a need to impress upon the government to amend the law appropriately so that policemen who commit atrocities on persons in their custody are not allowed to escape by reason of paucity or absence of evidence.
It is police officers alone and none else who can give evidence as regards the circumstances in which a person in their custody comes to bodily harm. Bound by ties of a kind of brotherhood, they at times prefer to remain silent in such situations and when they choose to speak, they pervert the truth. The result is that persons on whom atrocities are perpetrated by the police in the sanctum sanctorum of the police station are left without any evidence to prove who the offenders are.
The law as to the burden of proof in cases of custodial torture or death may be re-examined by the legislature so that law enforcers do not use their authority and abuse opportunities to oppress the innocent citizens who look to them for protection. It is unfortunate that more often than not, there is a misplaced sympathy even for the law violating officer and instead of making the administration bring him to book, there is a tendency to save him instead.
Under the circumstances, it is time to consider if when there is evidence that the injury was caused during the period when the person was in police custody, the court may presume that the injury was caused by the police officer having custody of that person during that period, unless the police officer proves to the contrary. One has to remember that the various constitutional rights and the human rights of the individual suspect come under the direct handling of police in all stages of criminal investigations—from arrest to imprisonment.
We should be able to agree that no arrest can be made merely because it is lawful for the police officer to make an arrest. The existence of power to arrest is one thing and justification for it is quite another. It has to be remembered that arrest and detention of a person can cause incalculable harm to the reputation and self-esteem of a person. Denying a person of their liberty is a serious matter.
For proper law enforcement, it needs to be noted that lawless police officers must not be in demand when lawlessness and disorder prevail in an area. In fact, officers who are believers in the rule of law and followers of straight legal methods should be deployed to deal with difficult situations. We must not give in to short-term illusory results in our desperation to achieve and impress.
When a policeman indulges in third degree methods, he not only brutalises himself but also degrades himself to the level of a criminal. In fact, he compares even less favourably than the criminal in his custody. Expediency, protection of society or the imperative need to bring an offender to justice are but poor arguments in favour of such a regressive action. The law does not approve of an investigator turning into another criminal in order to solve a crime.
The remedy for eradicating the evils of third degree methods and custodial violence is to organise determined efforts, both at the highest administrative and political levels of the government, to weed out officers who, in their blind faith in the efficacy of illegal and immoral methods, still continue to besmear the professional integrity of a vital organ of the state. The political executives and senior police officials have to demonstrate in their thought and action that their battle against unclear and inquisitorial methods of law enforcement is a real article of faith with them. Even for bringing known predators to book, the slightest deviation from the lawful path will not be allowed to go unpunished.
Social control in the form of approval or disapproval of police action can motivate police to become just, fair and law abiding. If a society firmly refuses to condone or acquiesce policemen's unfair and illegal methods, such transgressions of law by law enforcement officers would be very few. The absence of so-called extrajudicial killings since August 1 is perhaps a point worth noticing.
Muhammad Nurul Huda is a former IGP.