INTELLECTUAL PROPERTY RIGHTS
Protecting what is ours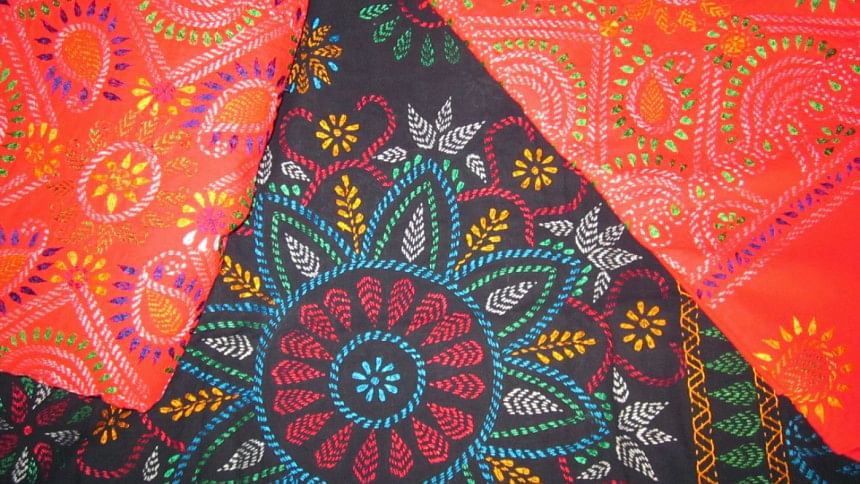 In a world dominated by ruthless battles for corporate supremacy, it is the intellectual right or ownership of a product that mostly emerges as the deciding factor. In an age of open market economy, free trade and corporate globalisation, multinational companies are legitimising their control over all the vital resources and knowledge. The rich and the powerful are grabbing all inventions and innovations, and making money out of it by patenting them, which is actually tantamount to robbery in broad daylight. And this they are doing by staying within the conventional legal structure. When the global scenario is so dire, Bangladesh has no time-befitting law and is putting in barely any visible effort to preserve intellectual property of products invented here.
Profiteering patent aggression is a relatively new phenomenon which poor countries like Bangladesh are easily falling victim to. Neo-imperial powers are making enormous profits by using international patent laws as their instrument of economic and political exploitations. It is the Trade-Related Aspects of Intellectual Property Rights (TRIPS) agreement of the World Trade Organisation (WTO) that allows rich countries to loot poor ones; as the agreement helps neo-imperialists acquire ownership right by inventing a technology or formula of a commodity alone and not by producing the commodity itself.
Making a patent of a life or living being is unfair. Multinational companies are allowed to steal folk knowledge and traditional properties of the so-called third world by turning the latter's biodiversity into commercial products. According to the International Biodiversity Declaration 1992, every country can maintain control over its genetic properties which are included in its biodiversity. It says that patent rights should not hinder the sustainable use of biodiversity.
The history of patent preservation trails as far back as the Hellenistic period. The modern patent system, however, was first introduced in Italy in 1474. It was written in a declaration of the Republic of Venice that every new invention should be brought to the knowledge of the republic so that the inventor could receive its patent right. And it was not until 1911 that a patent law was introduced in the subcontinent and that was done by the British colonisers. Over a century has passed and surprisingly no change has been brought to this law, making it largely ineffective and leaving Bangladeshi innovations at risk of falling into the wrong hands. 
For example, the Bangladesh Forest Research Institute boasts more than 100 innovations, but apparently none of them are patented. The same goes for the Bangladesh Forest Industries Development Corporation that claims to have innovated over 50 technologies. Some of these innovations are in bamboo cultivation through twig grafting, creating groves of golpata (nipa palm) and other trees in mangrove forests, tissue culture system, wood seasoning with solar power, preserving electric wire poles, using wood as railway slippers, etc. Due to lack of awareness and weak legal infrastructure on patenting in Bangladesh, patents of many innovative technologies of ours have already been allotted to India. Indian weavers have patented two variants of jamdani saree, which historically is a product of Bangladesh. Our behemoth neighbour already has the Geographical Indication (GI) for Fazli mangoes and has filed the same for nakshi kantha, a centuries-old heritage of ours. We almost lost the GI of hilsa fish, had it not been for the prompt steps of the authorities. If this patent aggression continues, not only will our scientists and researchers lose interest in innovating, but we will also, once the TRIPS agreement becomes effective, have to pay royalties to some other country or entity for technologies that we had originally invented or innovated in Bangladesh.
But this does not mean we cannot regain the patents. American food grain company Ricetec patented two varieties of Basmati rice of the Indian sub-continent and named them "Kasmati" and "Techsmati". But the Indian authorities acted quickly and, following an international arbitration, got back the patent right of Basmati. The precedence is there. What we need now is to act immediately, starting at the policy level.
Intellectual property rights depend on three acts—Copyright Act, Patents and Designs Act, and Trademarks Act. The Patents and Designs Act was legislated during the British Raj in 1911, and though India and Pakistan rectified the Act long ago, it has remained untouched in Bangladesh. India legislated the Geographical Indication of Goods (Registration & Protection) Act in 1999 and started to patent its products immediately afterwards. But in Bangladesh, the draft of a GI Act has for years been waiting to be finalised.
Besides those already mentioned, we have numerous other products to boast of. These include different varieties of paddy, rice and jute, milk curd of Bogra, Tangail sarees, kanchagolla (a sweetmeat) of Natore, khadi clothes of Comilla, honey from the Sundarbans, tiler khaja (sweetmeat made of sesame seeds and sugar), gunny bags, earthen pitchers, shitalpati (mat made of fine cane strips), handloom clothes, shatranji (a type of indigenous cotton carpet) of Rangpur, katan saree of Mirpur, indigenous musical instruments ektara and dotara, folk songs like Bhaoyaiya and Bhatiyali, etc.
It is time we took committed steps to protect the intellectual rights of what is ours, and thereby, to make a mark in the world as a nation of rich resources and innovation. And for this, what we need is a synchronised and systematic effort from scientists, researchers and, of course, the concerned government authorities.
---
Ashoke Chowdhury is Head of News, Boishakhi Television.
---
Follow

The Daily Star Opinion

on Facebook for the latest opinions, commentaries and analyses by experts and professionals.
To contribute your article or letter to The Daily Star Opinion, see our

guidelines for submission

.
---