Justice at long last for Prof Taher's murder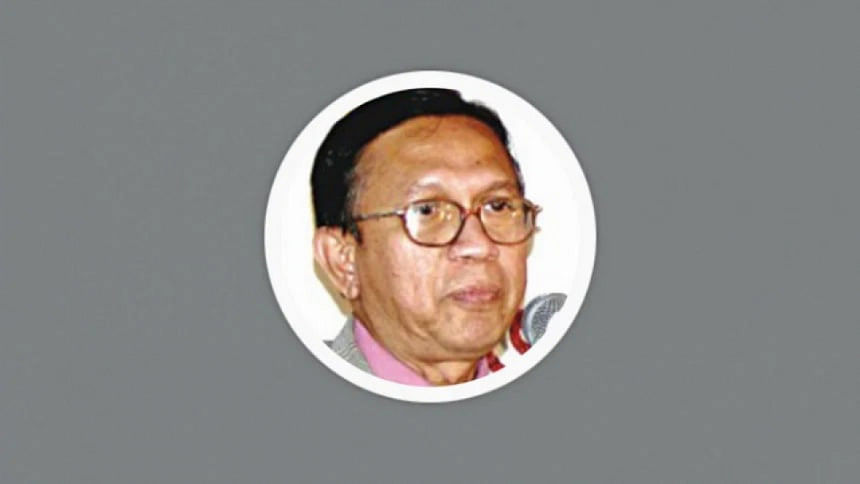 In a tragic and horrifying incident in 2006, Professor Dr S Taher Ahmed of the Geology and Mining Department of University of Rajshahi was mercilessly killed, sending shockwaves throughout the academic community. The crime, centred around a promotion to the post of professor, recently concluded with the execution of Mia Mohammad Mohiuddin and his associate, Md Jahangir Alam, at the Rajshahi Central Jail. While two other convicts received life imprisonment, debates have arisen over the crucial need for swifter delivery of justice in the face of violence on university campuses.
The lengthy trial, spanning over a decade, exposed the many challenges the victim's family faced in their pursuit of justice. Professor Taher's daughter, who witnessed the crime, took on the arduous journey of studying law and subsequently representing her father's case in court. Her unwavering determination to fight for justice demonstrated the courage and strength of those affected by such crimes.
What makes the incident even more tragic is the fact that Mia Mohiuddin, one of the convicted individuals, was once a student of Professor Taher. The act of a student turning against his teacher over the seemingly trivial issue of a promotion leaves us with a profound sense of disbelief and sorrow. It serves as a stark reminder of the fragility of human relationships and the darkness that can engulf even the most sacred of connections when driven by envy, ambition, and violence.
Unfortunately, the story of Professor Taher is not an isolated one on the University of Rajshahi campus. The brutal murders of Professor Muhammad Yunus and Professor AKM Shafiul Islam (Lilon) at the hands of extremists still haunt their families, who continue to await justice for their loved ones. The prolonged and often frustrating legal processes have taken a toll on the victims' families, making it difficult for them to sustain the fight for justice. Delays in delivering justice also allow the convicted to evade accountability, perpetuating a sense of impunity.
Furthermore, the involvement of university faculty members and students in such heinous acts raises questions about the state of our academic institutions. Universities should serve as bastions of knowledge, open debate, and intellectual growth. They should foster an environment of respect, tolerance, and inclusivity. It is crucial for academic institutions to take a stand against any form of violence, extremism, or intolerance within their premises, and promote values that uphold the sanctity of human life and the pursuit of knowledge.
As we reflect on these tragic incidents and the journey of the victims' families through the legal process, let us collectively strive for a justice system that is swift and fair, and ensures that those who commit such grave offences face the consequences of their actions. Only then can we honour the memories of those who have unjustly lost their lives, and work towards creating a safer, fairer society for all.
Dr Pranab Kumar Panday
Professor, Department of Public Administration,
University of Rajshahi