We must prioritise food security
PM's call in this regard is a welcome one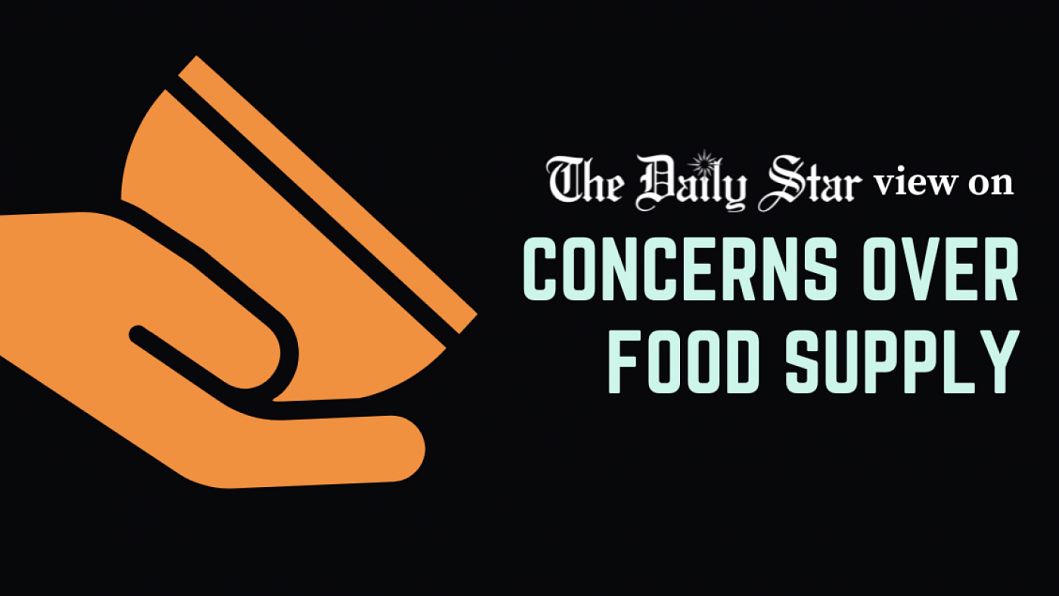 The prime minister on Sunday instructed the Bangladesh Bank to intervene if any bank faced a dollar shortage while opening letters of credit for importing food, fertiliser, and other agricultural inputs to ensure uninterrupted food supply to the country. She also said that the government would continue to subside agricultural inputs, while cutting back subsidies on LNG and electricity. We welcome the PM's proposed moves to ensure that our food supply remains stable. However, we have to remember that the ongoing economic crisis, while exacerbated by external factors, is also the result of certain structural issues that have long persisted as a result of internal weaknesses and mismanagement, as pointed out by experts and the media repeatedly.
And this, in turn, is having a significant impact on our food security.
While ensuring food security is a must, the only way it can be achieved is by strengthening other economic fundamentals. For example, one of the biggest worries for us when it comes to importing food right now is dollar availability or the lack thereof. The primary reason for the ongoing dollar crisis is that the value of our exports is rising, while the value of our imports and remittance inflow is falling. And remittances have been falling because the central bank has decided to artificially set the exchange rate at which banks are buying and selling the dollar, making it more profitable for individuals to send remittance through unofficial channels – whereas, if migrant workers send it through the official channel, they will comparatively make a loss. Economists have been calling on the government to fix this discrepancy, but to no avail.
Right now, the central bank reportedly has foreign currency reserves of USD 35.7 billion, which is enough to meet about four months' import bills. Thus, the PM also called on the authorities to reduce the gap between export earnings and import payments – or the current account deficit. This should have been done a long time ago. Nevertheless, the authorities now need to work extra hard to achieve that target, particularly because the present global environment is least accommodative for that.
Due to the ongoing inflationary pressure, lower- and fixed-income groups are becoming increasingly more food-insecure. The government needs to ensure that its programme to sell essential goods, including food, at lower prices to one crore low-income families is carried out efficiently. Previously, we had heard a similar government promise to deliver such aid to 50 lakh people. However, in reality, the government allegedly could not deliver the aid to more than 38 lakh people. We urge the government to address this kind of discrepancies and build capacity to deliver on its promise this time. It must make sure that food items actually get delivered to their intended beneficiaries.