Prof Rafiqul Islam: A great chronicler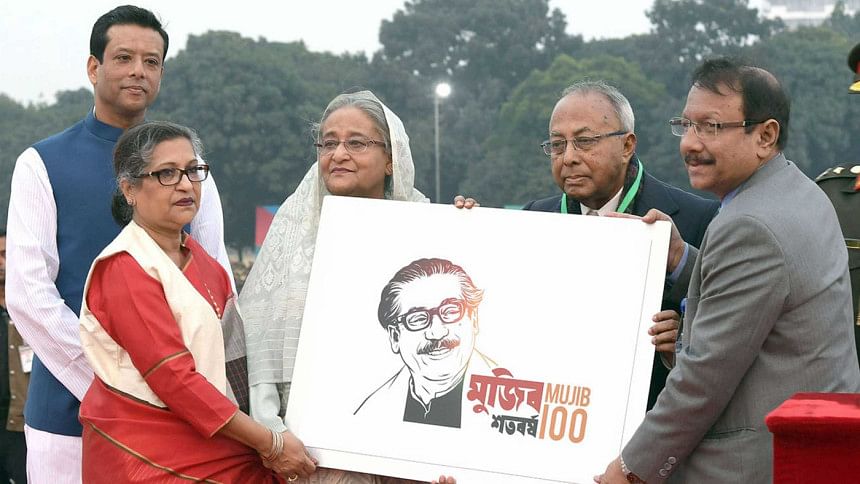 There was a 10mm glass wall at ULAB that separated Prof Rafiqul Islam's office room from mine for more than three years. He was the only professor who had a TV in his office, and he would listen to the news in loud volume, usually once after lunch. Almost every day, I would see media men coming in with their paraphernalia to get the opinion of this public intellectual on many national issues. I would see him walking briskly along the faculty floor, maintaining a respectful distance. We would exchange pleasantries, but hardly any real conversation. On several occasions in the last seven years of our acquaintance, we had sat side by side in the faculty lounge during different birthday celebrations of colleagues, shared stage during national or cultural events. He would recount anecdotes or reflect on some national events. We met on several occasions to organise events or seek his opinions on university-related issues. His voice modulation commanded the attention of his audience. Like others, I would listen to him in awe while he would storyboard his memories.
From his accounts, his snippets of the past, we would know who Prof Rafiqul Islam really was as a person. His bio-blurbs are full of credentials, such as national professor, Bangla Academy president, professor emeritus, Ekushey award-winning Nazrul scholar, eminent linguist, language warrior, former vice-chancellor of ULAB, or even the favourite teacher of our prime minister. Somehow, they seem inadequate in defining the man I constructed from his memories.
Recent studies suggest that memory is not only a reflection of the past, but also a pathway for the future. Our remembered life story indicates what we will do tomorrow. According to the surrealist Spanish-born film-maker Luis Buñuel, "Our memory is our coherence, our reason, our feeling, even our action." Losing your memory is equal to losing a basic connection with who you are. This is true at both individual and national levels. Prof Islam had the uncanny ability to cast back to events from his past to conjure the "semantic memory" of dates, times and places, and to reconfigure the moment and relive it from the inside. He was a time-traveller who could return to the present to explain the demands of the present and chart the future. He was a living legend as he witnessed different crosscurrents of our sociopolitical and cultural life that is tinged with our national identity.
He enrolled into Dhaka University in 1951. He completed his MA in Bangla language and literature from the university in 1956, and joined his alma mater as a scholar-cum-lecturer. In 1959, he obtained a Fulbright scholarship to pursue his MA in general linguistics and cultural anthropology. He joined the Department of Bangla of Dhaka University as an assistant professor in 1961 and taught there for 40 years, before his retirement in 2000. Among his favourite students was Bangabandhu's daughter. When Prime Minister Sheikh Hasina held his hands to lead him to the parade ground on Bangabandhu's homecoming day celebration as part of the Mujib 100 inauguration, the nation saw how influential he was as a teacher.
"I used to live in the railway colony. My father was a doctor. I had seen them around 1948—those people, mostly students participating in the procession. How old was I? I sat for matriculation in 1949; so, I was a student of Class X. I was very young then. But in 1951, I became a student of Dhaka University. And as a student I became directly involved in the Bangla Language, Literature and Cultural Movement," Prof Islam told our colleague Sohana Manzoor in an interview. "You know what happened in 1952. It's history now. I had a Voigtlander camera with which I took pictures. I was a part of the procession that day, too. I was not one of the wounded," he added (The Daily Star, February 17, 2018).
When the All-Party Language Committee was split in opinion over the violation of Section 144 clamped by the then Pakistan government to diffuse the student protest over the question of state language on February 20, 1952, a young Rafiqul Islam stood up and told the committee president, Abul Hashim, to leave the matter to the students. In response, Hashim retorted, "I do not like to learn politics from a boy like you" (Islam, R, Bangla Bhasha, Sahitya o Sangskritik Andolon, 2006). Yet, the protest happened; he joined the Language Movement procession with his camera. We are all grateful for the photographs that he as a young man captured. He spoke to witnesses and recorded the immediate reactions of the participants and family members of the victims of the Language Movement. He made sure that ULAB curated his prized possessions; the photograph collections are displayed on every Ekushey February to remind our next generation of the proud legacy of our language.
After his retirement from Dhaka University, he was approached by the editor of Ajker Kagaj and ULAB founder Kazi Shahid Ahmed to help him consolidate his ideas of doing something for the country. Prof Islam was instrumental behind the creation of a university that has Bangladesh in its name. Eventually, he became the vice-chancellor of the University of Liberal Arts Bangladesh (ULAB) and remained so till 2007. During his tenure, he initiated quite a few traditions at the university, including the adoption of Tagore's "Mora Satyer pore mon.." as a theme song. The powerful lyrics is quite telling of his own life and the university, with which he was involved till the last day of his life:
"Today we shall offer our mind to the cause of truth,
Long live truth.
We shall follow, worship and launch a treasure-hunt for truth,
Long live truth.
Not to think of a lie despite misery,
Not to serve a lie despite poverty,
Not to tell a lie despite penalty.
Long live truth."
At ULAB, Prof Islam led the Center for Bangla Studies and brought out invaluable research-oriented publications, designed curricula, and integrated understanding of Bangla culture as one of the core values. But it was in his reminiscences in different university programmes that he would remind us of the different junctures of our history: the 1947 Partition, the Language Movement, the 1969 Mass Upsurge, the Liberation War, and the tragedy of August 15, 1975. His photographic memory helped him outline a clear, coherent picture of our past. Because of his training in classical anthropology, he could share very personal observations in a very objective manner.
In our last Victory Day event, he recollected his experience of 1971. He told us how he, along with some other Dhaka University professors, were captured by the Pakistan Army in August 1971. They were kept in a "VIP cage" in Agargaon. Dr Nurul Islam, Prof Rehman Sobhan and Prof Ansiur Rahman approached US Senator Edward Kennedy, who called the then Foreign Minister Zulfikar Ali Bhutto to precipitate their release. He told us how earlier he had lost his father in March 1971 when there was a firing going on near their house at RK Mission Road. His father hit his head hard while trying to get away from the bed and succumbed to his injuries in a state of coma. Prof Islam had to stay in his Dhaka University residence to attend to his father. The police officials informed the then vice-chancellor to warn some of his colleagues who were on the wanted list of the Pakistanis. When Prof Islam was arrested and taken to Ramna police station, the officer-in-charge was surprised that the message had not been communicated. The OC allowed Prof Islam to call the VC, who seemed surprised that one of the professors could get away. He thus warned us of the frequent betrayals that characterise our national life.
Prof Islam would tell us about his visit to the mortuary after the August 15 massacre, and give gory details of the killings. I had the good fortune of working with him in the national Mujib 100 subcommittee on publication and translation as well as on the ULAB project of a commemorative volume on the father of the nation. Prof Islam and I edited the bilingual volume. I read his article and was inspired by the clarity of thoughts and convictions that defined him as a writer. He was supposed to speak at the book launch on October 7. For the first time, he sounded frail over the telephone. He said, "I am not feeling well. I would rather join online." He was the one who led the year-long Mujib 100 programmes at ULAB. We decided to stream his recorded speech, and probably it was his last recorded video. He developed a lung condition due to old age, and it started deteriorating fast. On November 30, 2021, the news came. An era ended. ULAB lost a guardian and the nation a chronicler.
Dr Shamsad Mortuza is pro-vice-chancellor of the University of Liberal Arts Bangladesh (ULAB).