Who was a liar - Yahya or Bhutto?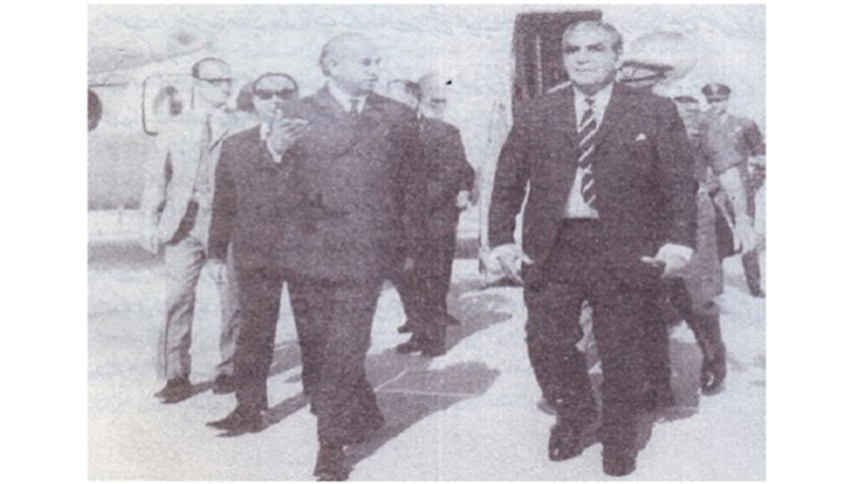 Both General Yahya Khan and Zulfikar Ali Bhutto were desperate to 'finish off' Bangabandhu Sheikh Mujibur Rahman. Things were moving in their desired direction, according to the conspiracy they had hatched.
British writer and historian Robert Payne writes in his book Massacre that in July, Yahya said his generals were putting pressure on him for holding the trial of Bangabandhu in a military tribunal and to sentence him to death. "I am agreed with them and the trial will begin soon," Payne writes.
Payne, in his other book The Tortured and the Damned, exposed how the power hungry Bhutto consented to the plan to execute Mujib.
Pakistani military ruler Yahya Khan announced in a televised address to the nation on August 3 in 1971 that Sheikh Mujib would be tried. A day before, a press note issued by the office of the chief martial law administrator announced that Sheikh Mujib had waged a war against Pakistan, and thus would be tried in a military court on charges of treason. The same day, on August 2, General Yahya formed a military court that began the trial of Sheikh Mujib on August 11. The court, on December 4, delivered the verdict convicting Mujib of all the charges and sentenced him to death.
There was no scope for challenging the military court verdict by filing any appeal. What was needed for the execution of the verdict was the approval of the chief martial law administrator, an office held by President Yahya Khan himself.
But the imminent defeat of the Pakistani army in the Liberation War delayed the execution. And the surrender of the Pakistani army in Dhaka on December 16 changed the entire game. Even Bhutto himself reportedly changed his mind, as Payne writes in The Tortured and the Damned, citing conversations between Yahya and Bhutto at the very end of the war.
Bhutto argued against the execution of Bangabandhu, according to Payne, but Yahya resolved that he would not release Sheikh Mujib until his last breath. Bhutto inquired whether Mujib was alive or not. In reply, Yahya said, "He [Mujib] is alive. There will be a public announcement when he will be executed," Payne writes.
The declassified diplomatic cables of the US embassy in Pakistan sent to the Department of State, however, show the real reasons behind Bhutto's change of mind. Bhutto had planned to use Mujib as a bargaining chip with Bangladesh and India for the release of the thousands of Pakistani prisoners of war India held following the surrender in East Pakistan, US ambassador Joseph S. Farland informed the Department of State in a telegram on December 20, 1971.
The defeat of the Pakistan army was like a blessing for Pakistan People's Party leader Bhutto, a politician who had always been hungry for power. He now conspired with some senior army generals to oust General Yahya from the presidency to grab the state power. Sensing the conspiracy, a general close to Yahya tried to depute an elite commando unit, possibly to arrest Bhutto as he returned from abroad. But the plan did not see the light of the day, as junior officers simply ignored the request.
Bhutto grabbed power, becoming the president of West Pakistan, and also assumed the office of the chief martial law administrator on December 20. Bhutto, who conspired with Yahya Khan to deny Bangabandhu power even after his party Awami League won a majority in the general election in 1970, did not show any mercy for the vanquished general. Yahya was held in captivity for a long time, firstly incommunicado in a forest bungalow and then later, in his own residence.  
In the wake of tremendous pressure from the world, Bhutto, who was also foreign minister of the Yahya government, released Bangabandhu from captivity in West Pakistan after about 10 months. 
But later, Yahya and Bhutto, the two key players in masterminding the genocide in Bangladesh, blamed each other for insisting on the execution of Bangabandhu. Later, at a meeting with Mujib, Bhutto told him that when Yahya was handing power over to Bhutto, he suggested that Mujib be hanged. "Mr. Bhutto, I've created the greatest blunder of not killing Sheikh Mujibur Rahman," Bangabandhu cited Yahya telling Bhutto, when he spoke to journalist David Frost upon his return home in January, 1972. 
"Now, kindly allow me, before handing over power, to kill Mujibur Rahman giving anti-date, back-date-hanging now, and then hand over power. But Mr. Bhutto refused," Bangabandhu told Frost.
Bhutto said that he could not allow this, as it would lead to serious consequences. One lakh twenty thousand armed forces and civilians were arrested in Bengal and were in the hands of allied forces of Bangladesh and the Indian Army, and about five or ten lakh non-Bangalis were in Bangladesh.
 "If you [Yahya] kill Mujibur Rahman now and I take over power, not a single soul will come from Bangladesh to West Pakistan again and there will be a reaction in West Pakistan and my position will be precarious," Mujib said, quoting Bhutto.
General Yahya, however, dismissed all the claims made by Bhutto to stop the execution of Mujib. Ardeshir Cowasjee, a Pakistani newspaper columnist and social activist, disclosed the contents of Yahya's journal in an article published in Dawn on September 4, 2000. In Yahya's diary entry on May 27, 1976, the deposed military ruler labelled Bhutto as a liar. He claimed that Bhutto was desperate to have Sheikh Mujib executed all along, asserting that Bhutto loathed Mujib to such an extent that when he was going to Iran in October 1971 to attend the 2,500th anniversary of Iran's monarchy, he told him to wind up the military court's proceedings quickly and 'finish off' Mujib.
"I told him that until the proceedings of the court are finalised, I cannot make a decision. He said that in Iran, all sorts of pressures would be brought against him by the heads of state to let off Mujib, so I must act at once and hang him," claimed Yahya in his journal.
When he was handing over power to Bhutto on December 20, 1971, Yahya claimed that he told his successor that the proceedings of the military court have been received and were being examined by the law ministry before he could take a final decision. "The way he [Bhutto] told the nation that I had ordered the execution of Mujib and that he had saved him! Lies! Lies! Lies! But then what else could be expected from a master liar?" Yahya wrote in his diary.
Given the above discussion, it is clear that after the defeat of the Pakistani army in the war, both General Yahya and Bhutto denied their role in trying to get Bangabandhu executed. If one was telling the truth, then the other was telling a lie. Who was a liar - Yahya or Bhutto, or both?
The writer is a Senior Reporter, The Daily Star.