Trucker killed, 5 burnt in Chandpur arson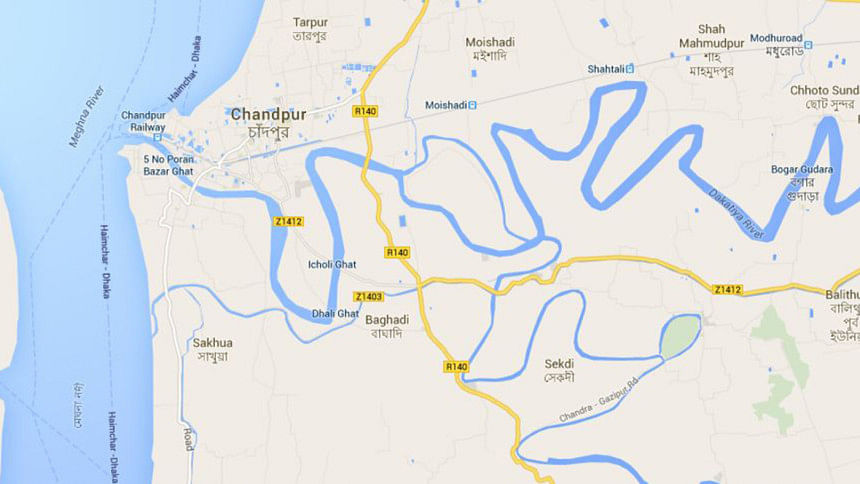 A trucker was burnt alive and five injured as unidentified miscreants hurled petrol bombs at two goods-laden trucks in Chandpur Sadar upazila during the wee hours of today.
The arson attacks took place on the fifth day of the BNP-led 20-party alliance's hartal (shutdown).
The Khulna-bound truck from Jessore came under the firebomb attack at Chandra intersection shortly after the midnight, leaving trucker Jahangir dead, our Chandpur correspondent reports quoting Abdul Qaiyum, officer-in-charge of Sadar Police Station.
The arson victims—Sharif, 35, the owner of the vehicle, Khorshed, 30, a cattle trader, and Rubel, 35, the helper-- were severely burnt during the attack. They were rushed to the Chandpur Sadar Hospital by local CNG drivers present at the scene, Samiul Islam, senior station officer of Chandpur fire service, told The Daily Star.
Later, they were transferred to the burn unit of Dhaka Medical College and Hospital, doctors at the Sadar Hospital told the correspondent.
In another incident, the driver and the helper were injured when they jumped off a truck after it came under the firebomb attack in Raghunathpur area of the upazila.
Injured driver Md Amanat Khan, 40, and helper Kalu Beoari, 22, are undergoing treatment at the Sadar Hospital.
Law enforcers arrested one Sabbir, 25, on suspicion linked to the attack.
So, far at least 87 people have been killed and over a thousand injured in the ongoing political turmoil that began from early January.