STATEMENT ON BERGMAN VERDICT
Tribunal initiates contempt proceedings against 23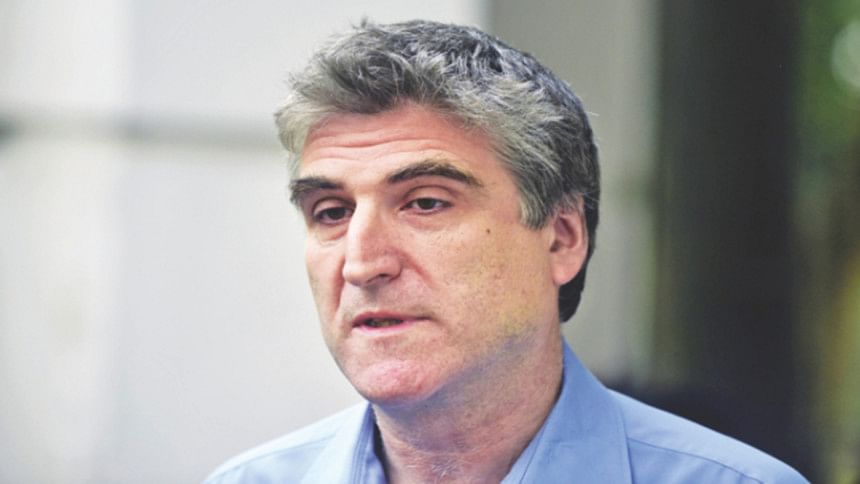 A tribunal in Dhaka Wednesday initiated contempt of court proceedings against 23 eminent persons for a statement they issued expressing concern over the sentence of Dhaka-based British journalist David Bergman for demeaning it.
The 23 people were among the 49 signatories who made comments expressing concern over the sentence of Bergman.
The tribunal on December 2 last year sentenced Bergman, editor (special reports) of the daily New Age, to imprisonment until the end of the court session on that day and fined him Tk 5,000 for two articles he posted on his personal blog.
The three-member International Crimes Tribunal-2 led by Justice Obaidul Hassan issued show cause notices upon the 23 people asking why they should not be punished for the contempt of court.
The court took the decision against them "for protecting authority and dignity of the tribunal and to keep the notion of the administration of justice untainted in the mind of public," Justice Obaidul Hasan said.
The tribunal also asked the 23 persons to submit their reply before the court by April 23. Among them, those who are in Bangladesh have been asked to appear before it on April 23.
Zafar Ullah Chowdhury, Anu Muhammad, Shahidul Alam, Rahnuma Ahmed, Afsan Chowdhury, Anusheh Anadil are among the 23 people.
Meanwhile, the tribunal exonerated Rezaur Rahman, one of the 49 eminent citizens, today as he apologised unconditionally before the court for his statement. Earlier 25 eminent citizens were cleared of the charge.
Over two weeks after the Bergman judgement, 50 people issued the statement, observing that the tribunal's order would restrict freedom of expression. One of them, Khusi Kabir, later pulled out her name.