Shakib sends divorce letter to Apu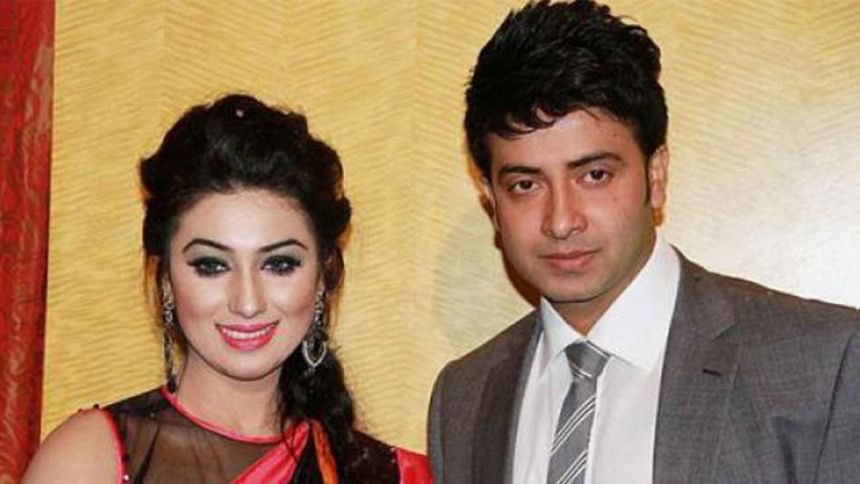 The marital bond between Dhallywood star Shakib Khan and actress Apu Biswas is going to end as Shakib has sent a divorce letter to Apu.
Shakib sent the divorce letter to Apu's Niketon residence in Dhaka on November 28 through his lawyer Sheikh Sirajul Islam, who confirmed the development to The Daily Star this afternoon.
The duo has long been a fan favourite couple of the silver screen but "Shakib has decided to end it all citing that Apu did not comply with his command," the lawyer said.
In the divorce letter, Shakib also cited that Apu has gone to India leaving her only son to a house help, he said.
A close aide of the film star, who wished to be unnamed, told The Daily Star that Shakib got the letter prepared a month ago.
Contacted, Shakib Khan, who is now in India, told this newspaper that he signed the divorce letter before he departed the country.
The couple got married on April 18, 2008 and they kept mum about it.
Apu disclosed their marriage before media on April 10 this year, where she appeared with their only male child.