Kamaruzzaman seeks adjournment of review hearing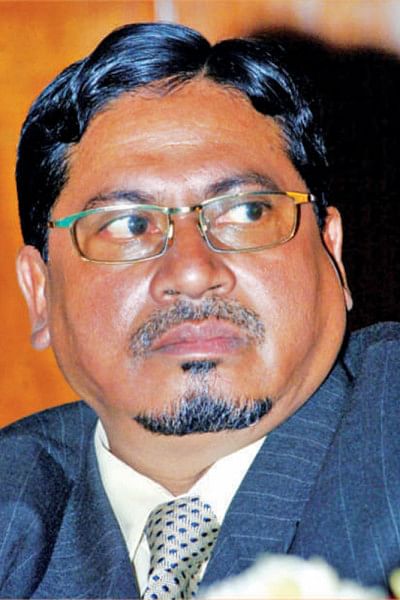 Muhammad Kamaruzzaman has sought a four-week adjournment of hearing on his review petition against his death penalty upheld by the Supreme Court.
The defence submitted the adjournment petition to the SC around 3:30pm today.
Kamaruzzaman's principal counsel Khandker Mahbub Hossain is "unable to conduct the hearing of the review petition due to unavoidable circumstances and his personal difficulties", Shishir Manir, a lawyer for Kamaruzzaman, told The Daily Star quoting from the petition.
The four-member Appellate Division bench headed by Chief Justice SK Sinha is scheduled to pass an order tomorrow.
After hearing the adjournment petition, the apex court may today fix a date for hearing the review petition, Attorney General Mahbubey Alam told The Daily Star.
The condemned war criminal filed the review petition with the apex court on March 5.
The senior assistant secretary general of Jamaat-e-Islami prayed to the SC to scrap his conviction and acquit him of the charges.
The prison authorities read Kamaruzzaman's death warrant out to him on February 19, the day the International Crimes Tribunal-2 issued the warrant. The SC released the verdict's full text the previous day.
On November 3 last year, the SC upheld the May 9, 2013, death penalty handed down by the ICT-2 for crimes that Kamaruzzaman committed against humanity during the Liberation War.
The 63-year-old Jamaat leader was found guilty of mass killing, murder, abduction, torture, rape, persecution and abetment of torture in greater Mymensingh in 1971.