Samsung could be ready to unveil its 'foldable' smartphone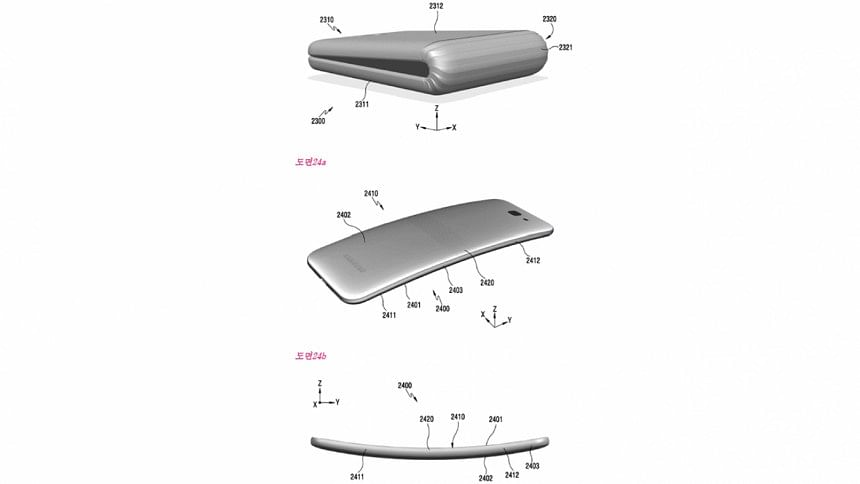 Samsung's project to develop a foldable smartphone -- which could be called the Galaxy X -- has been the subject of many online rumors. This time, the brief appearance of a new reference (SM-G888N0) on the South Korean tech firm's handset support page has ramped up online chatter, and could point to the product's imminent presentation -- possibly at CES 2018 in Las Vegas, January 9-12.
A project of the kind has already been confirmed by DJ Koh, Samsung's president of mobile communications. However, he also said that this kind of device wouldn't be released until the technology had been perfected. Now, several American media sources, such as Forbes, are reporting that the time could have come for the smartphone to break cover with an official presentation at CES 2018. The upcoming flagship Galaxy 9 could be unveiled sometime around Barcelona's Mobile World Congress at the end of February.
Production of the foldable model is likely to be limited and it is expected to launch in South Korea only at first. Samsung will evidently be testing the water to evaluate the potential of this kind of handset before rolling out globally at a later date. In fact, other manufacturers like LG and Lenovo could beat the brand to it.
Samsung has been working on the idea of a foldable smartphone for several years, since the brand presented prototypes of bendable plastic screens at CES in 2011. Since then, Samsung has demoed flexible screens on several occasions, and today masters bendable OLED technology perfectly. The manufacturer has, moreover, filed several patent applications with the Korean Intellectual Property Office (KIPO). One of them shows an original hinge system for a smartphone that folds in half -- like an old clamshell cell phone but opening up to reveal a large touchscreen.
CES runs January 9-12, 2018, in Las Vegas, USA. Website: ces.tech